A list of upcoming rallies and grassroots resources curated by KRCL's RadioACTive team. Featured events do not imply endorsement. Information adapted from public listings posted by organizers. All times Mountain unless otherwise indicated.
♦♦♦♦♦♦♦♦♦♦♦♦♦♦♦♦♦♦♦♦♦♦♦♦♦♦♦♦♦♦♦♦♦♦♦♦♦♦♦♦♦♦♦♦♦♦♦♦♦♦♦♦♦♦♦♦♦♦♦♦♦♦♦♦♦♦♦♦♦♦♦♦♦♦♦♦♦♦♦♦♦♦♦♦♦♦♦♦♦♦♦♦♦♦♦♦♦♦♦♦♦♦♦♦♦
Community Resources:
Resources to Confront Racism:
Through April 10: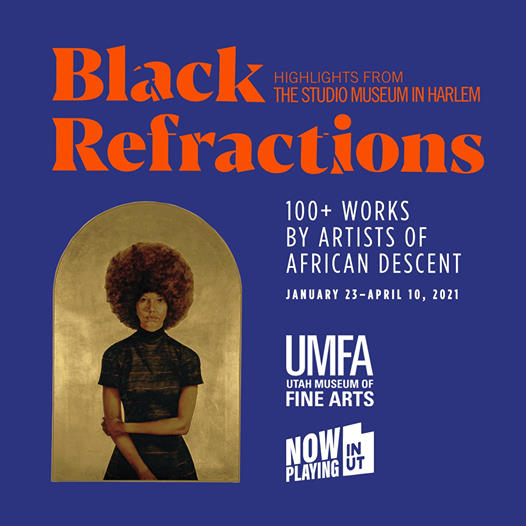 Thursday, March 4:
Sat-Thurs, March 6-11: L'Chaim Jewish Film Tour. Event by Salt Lake Film Society: "L'Chaim! is a virtual festival exploring Jewish life and culture thru cinema. SLFS has partnered with the Jewish Community Center to bring you this unforgettable experience you may enjoy from the comfort and safety of your home March 6-11, 2021. Tix are now on sale here: https://buff.ly/3q7dKZP. Our opening night film Picture Of His Life will start at 7 pm with a panel discussion afterward with director Yonatan Nir. Then the next day we'll have films available thru 3/11."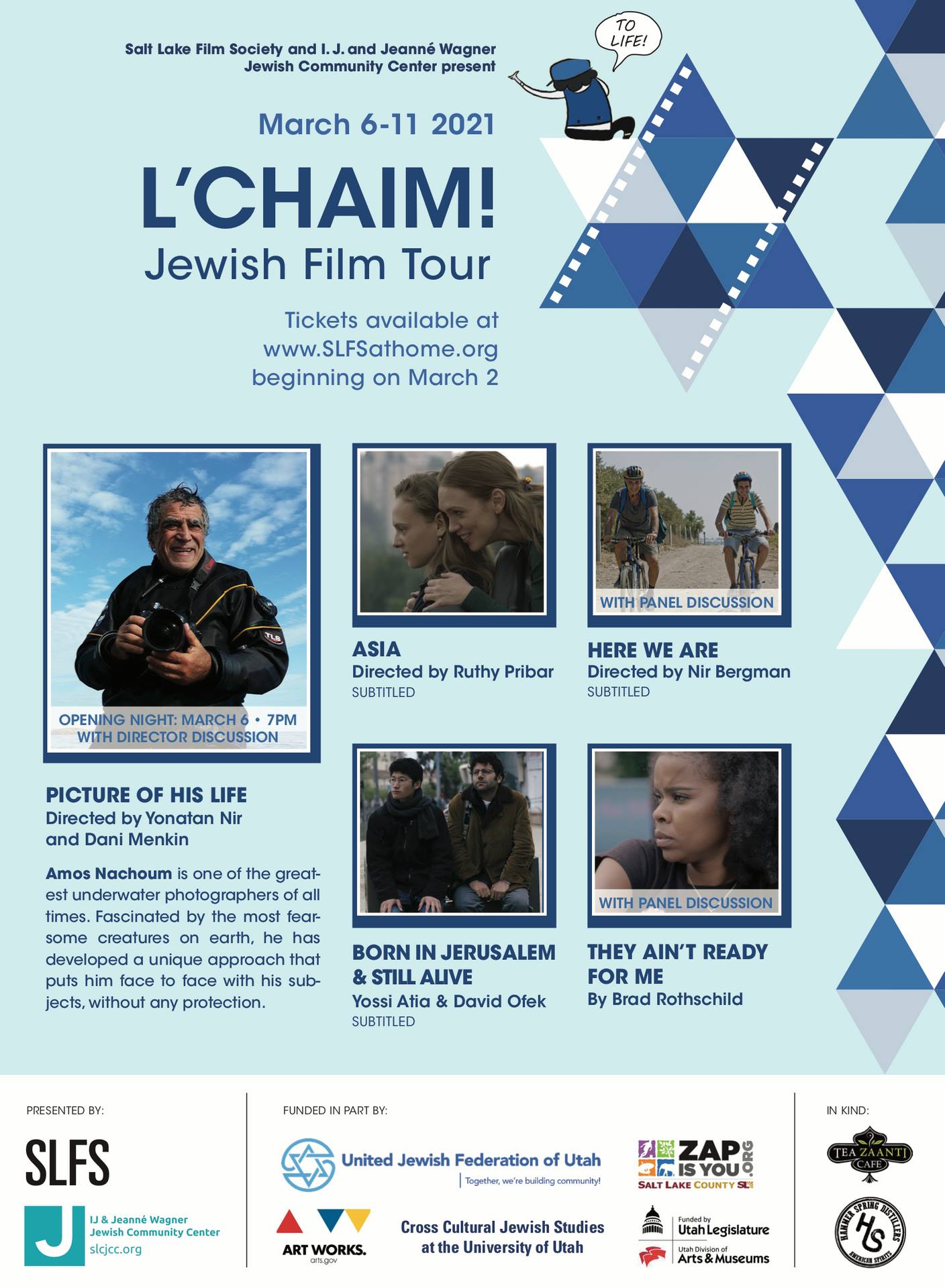 Saturday, March 6: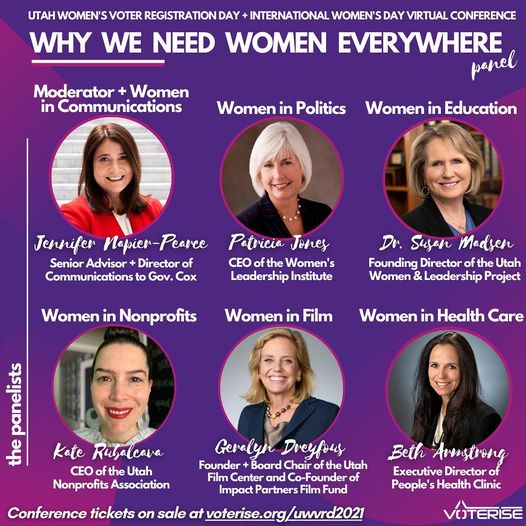 Monday, March 8:
Tuesday, March 9:
Wednesday, March 10:
Thursday, March 11:
Friday, March 12:
Saturday, March 13:
The Queens Ball Gala, 6:00 p.m. at Marriott City Center, SLC. Hosted by Miss Nations Of The World: "A Celebration of International Women's Empowerment. International Women's day is a very special day for all women like YOU so, LET'S CELEBRATE YOU! A Red Carpet Event celebrating the QUEENS around the World on International Women's Day and Honoring 13 and more women of influence. Gentlemen are invited so please bring your lovely wife, mother, sister, and your....girlfriend to this prestigious GLAMOROUS evening of LOVE, FOOD, FUN, DANCING and ENTERTAINMENT. Bring extra cash for AUCTIONS and RAFFLE DRAWINGS. This event is open for everyone 13 years old and above." Click here for tickets.
Sunday, March 14:
Pi Day - Celebrate with NASA activities, March 5-16. "NASA is joining schools, students and science centers across the U.S. to celebrate one of the most well-known and beloved numbers: pi. Used throughout the STEM world – especially for space exploration! – pi is the number that results from dividing the circumference of any circle by its diameter. Pi can be and often is rounded to 3.14 (even though its decimals never end), which is why 3/14 has been designated National Pi Day." Tons of activities for K-12 students and educators, parents, museums, science centers and planetariums.
Tuesday, March 16:
Free Live Stream: Ruth Justice Ginsbug in her own words

online 7pm

An intimate look at the prolific justice and her incredible rise to the U.S. Supreme Court The film tells the improbable story of how Ruth Bader Ginsburg, who couldn't get a job despite graduating first in her law school class in a tie and making Law Review at Harvard and Columbia Law Schools, became an Associate Justice of the Supreme Court. It also reveals both the public and private sides of a resilient, resourceful woman who has survived the hostility of the profoundly male universe of government and law to become a revered Justice and icon for gender equality and women's rights. The film is designed as an immersive experience through the direct words of Ruth Bader Ginsburg as a professor, advocate, Judge, and Justice from the 1970s onwards; through the use of evocative animation and intimate illustrations to visualize complex constitutional cases; by the insights of colleagues who have directly worked with or have been impacted by her forty years as a legal icon; and by using a rich original score by a Grammy-winning composer.

Registration Link:
Wednesday, March 17:
Live Webinar: Growing Great Tomatoes - Cultivating for Health and Productivity, 6:30-8:30 p.m. online. Event by Wasatch Community Gardens: "Although there are no pre-requisites for this class, we will build on the topics addressed in "Growing Great Tomatoes: Tomato Fundamentals, Variety and Flavor," in which we learned about tomato terminology and considered factors such as disease resistance/susceptibility, days to maturity, yield, use and flavor profile. We go beyond the basics to address soils, planting dates, pruning, fertilizing, and proper staking/caging/trellising, and we learn to identify and troubleshoot some common tomato pests and diseases. This workshop will be offered as a live webinar using Demio. Registered students will receive a webinar link with instructions a day or two prior to class. The presentation will last about two hours and will be followed by a live chat Q&A (i.e.,students can type in their questions)." Click here to register.
Thursday, March 18:
Milkweed for Monarchs, 6:30-7:30 p.m. online. Event by Red Butte Garden: "When was the last time you saw a monarch butterfly? How about a milkweed plant? Join us as we discuss the symbiotic relationship of these two species and learn how we can help the threatened monarch butterfly population survive and reproduce.Learn how to propagate and grow drought-tolerant, native milkweed to attract monarch butterflies and other pollinators back to the community. Native milkweed seeds will be provided to all who register." Click here to register.
Living Legacy online The Salt Lake City Arts Council's Living Traditions Presents Program is excited to launch the new video series, Living Legacy. This project engages Salt Lake City's diverse community in showcasing a collaborative narrative on how these various communities keep their traditions and legacies alive today. Past Living Traditions Festival participants will showcase their Living Legacy through storytelling incorporating music, dance, as well as food and craft.
Tuesday, March 23:
Geologic History of the Jordan River: A Story of Earthquakes and Climate Variability, 4:00-5:00 p.m. online.

Event by Jordan River Foundation, Utah Geological Survey and Jordan River Commission: "Lake Bonneville occupied the Salt Lake Valley and much of the surrounding region from about 30,000 to 13,000 years ago. As Lake Bonneville dried up, the Jordan River followed the retreating shoreline downhill until eventually terminating in what would eventually become the Great Salt Lake. We used recent geologic mapping by the Utah Geological Survey (UGS) that made use of high-resolution topographic lidar data, combined with historical aerial photography from 1937, to create a progressive record of the migratory path of the Jordan River over the last 10,000+ years. Interestingly, the Jordan River flow path may have been affected by earthquakes in the West Valley and Wasatch fault zones. Fault movement during earthquakes may have caused slight tilting and lowering of the ground surface (tectonic subsidence), prompting the river to progressively shift from its prior westward path to a new northward path."

Rebel Hearts (Free Live Stream), 7:00-9:00 p.m. online. Event by Utah Film Center: "See this 2021 Sundance Film Festival Official Selection by Pedro Kos. In 1960s Los Angeles a trailblazing group of nuns, The Sisters of the Immaculate Heart of Mary, bravely stood up to the patriarchy of the Catholic Church, fighting for equality, their livelihoods, and their own freedom against an all-powerful Cardinal who sought to keep them in their place. Their bold acts of faith, defiance, and activism turned the Church upside down, helping to reshape our society in ways that continue to resonate today. From marching in Selma in 1965 to the Women's March in 2018, they challenged the notion of what a nun and a woman were supposed to be. This film is streaming as part of Utah Film Center's focus on Women's History Month."
Wednesday, March 24: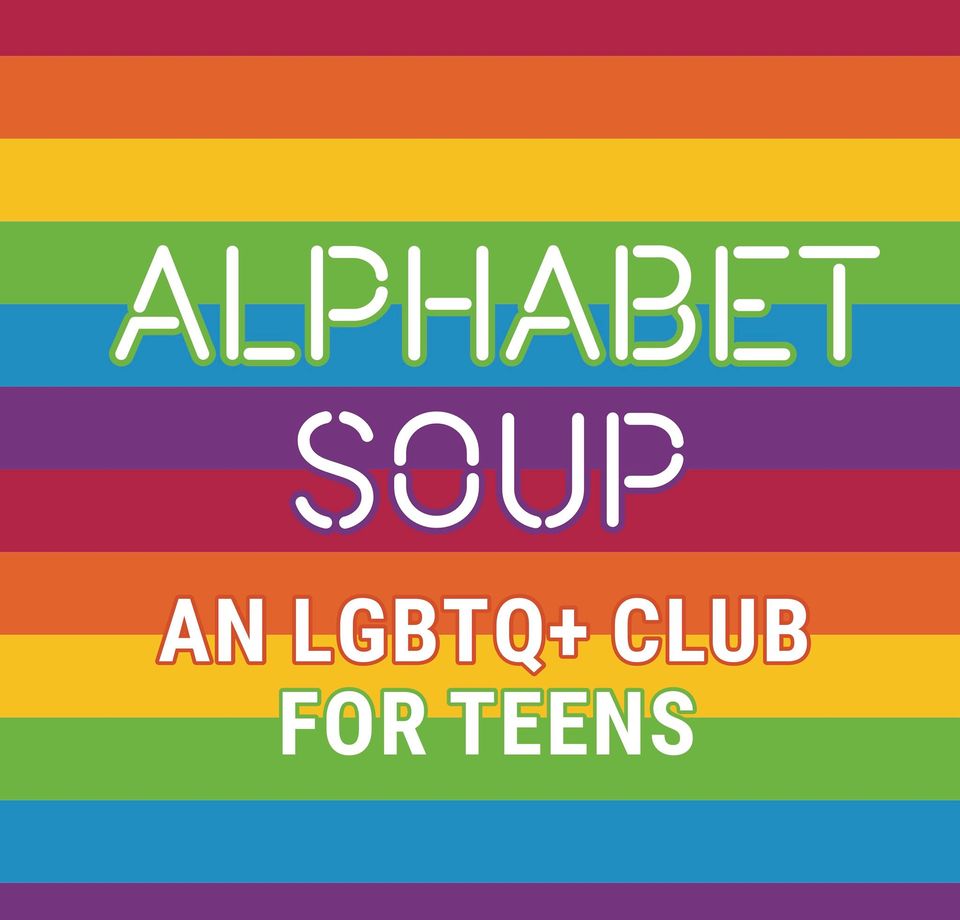 The Refugee Experience in Utah, 7:00-8:30 p.m. online. Event by PBS Utah: "Join PBS Utah, the Nora Eccles Harrison Museum of Art, the Inclusion Center at Utah State University, and the Cache Refugee and Immigrant Connection for a dynamic discussion about the refugee experience in Utah. Using literature, film, and art as resources, we'll learn more about the refugee experience from several New Americans who make Utah their home. Participants are asked to come prepared having read The Best We Could Do, and together we'll watch a short PBS Utah documentary, Finding Home: Utah's Refugee Story. A panel of experts will join us to discuss the stories we've heard and how we can create a better community for our newest neighbors. As a special treat, our partner at the Nora Eccles Harrison Museum of Art has invited an artist to talk about a piece of work, relevant to the refugee experience. Participants will get to see a brief presentation about his piece." Click here to RSVP.
Friday, March 26:
Friday Forum: The Long Game: Deepening the Work, 1:00-3:00 p.m. online. Event by Equity, Diversity, & Inclusion - University of Utah: "Details and registration will be announced soon! Equity, Diversity, and Inclusion is taking a stand against racism and bringing the University of Utah to the forefront of the conversation through the launch of the Friday Forum series on Racism in Higher Education. Each month we will lead national conversations with the goal of helping attendees start on a journey to eradicate racism and share best practices for sustained growth and action." Click here for details.

Fridays For Future Utah Climate Strike SLC, 10a-2p. "#Fridaysforfuture is a student-led movement giving action to our message – Act Now on Climate Change. In Salt Lake City we gather every Friday in front of the Utah State Capitol to bring awareness to the climate crisis we face. Everyone is welcome, everyone is needed.
Fri-Fri, March 26-April 1: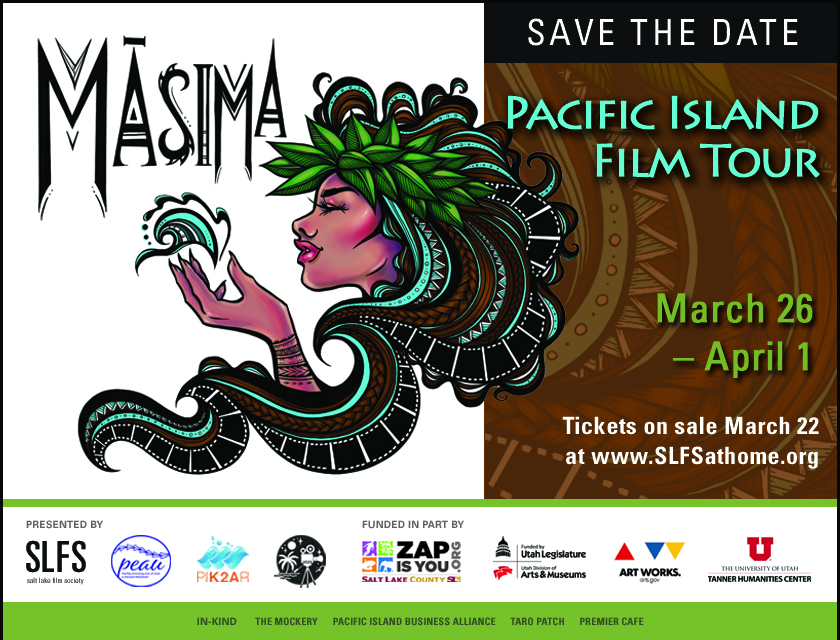 March 29-April 3, 2021:
U of U Pride Week: Queer at the Intersections. "Pride Week at the U is an annual event honoring LGBTQIA+ histories, cultures, and lives. Join us for this week-long series of events to learn, celebrate, and be inspired. Pride Week is planned by a volunteer committee of students, faculty, and staff collaborating across the university.

This year's theme, "Queer at the Intersections," invites us to think about LGBTQIA+ lives and topics through different intersections of identity." For a schedule of events, click here.
Tuesday, March 30:
Elevate U Women's Symposium 2021, 10a-3p online. Event by University of Utah Executive Education: "The Elevate U: Women's Symposium combines interactive speeches by top faculty, a powerful keynote address from Katharine Garff, and thoughtful panel discussions. Don't miss this incredible opportunity to energize your career and learn from inspirational women who are making a difference and shaping Utah's business landscape. Pricing: $99
Wednesday, March 31:
Thurs-Sat, April 15-17:
Fri-Sun, April 16-18, 2021:
Utah Poetry Festival, online: "Registration for the virtual Utah Poetry Festival is now open! Register for each event you wish to attend. Also, please check out our virtual book fair!"
Wednesday, May 12, 2021:
Saturday, May 22:
Edible & Medicinal Plants of the Great Basin Desert: SLC Area, 9a-3p, approx. 35 miles west of SLC. Event by Blue Wind School of Botanical Studies: "The spring bloom period, after the snow melt but before the searing heat of summer sets in, happens to be the IDEAL time to explore this majestic landscape of shrub dominated valleys, riparian canyons, piñon/juniper foothills, and high desert mountains. Join us as we discover together many of the amazing native/naturalized edible & medicinal plants that can be found growing throughout this uniquely diverse bioregion." Detailed directions and other more specific class info (including carpool networking) will be emailed out to the registered/paid students by May 12.
Mon-Fri, June 21-25:
Utah Domestic Violence Coalition Core Advocacy Training, 8:30a-5:30p online. "This training is open to the public; however, REGISTRATION is REQUIRED. Core Advocacy Training (CAT) is a free 40-hour training that details the skills and knowledge necessary to support and empower survivors of domestic and sexual abuse, stalking, and human trafficking. CAT benefits victim advocates, in need of basic domestic/intimate partner violence training, and a variety of other professionals whose work involves supporting survivors. Presented by experienced advocates and subject matter experts." Click here to register.
Tues-Tues, June 1-7:
Saturday, June 26:
Aug. 20-22: The Helper Arts, Music & Film Festival. Artists are invited to submit an application to the Helper Arts, Music and Film Festival sponsored by the Helper Arts Alliance. The Festival is looking for high-quality original artwork and handcrafted arts. Those wishing to participate in this year's Festival may do so by submitting a completed application, four photos of your work. Deadline: July 28, 2021.