A list of upcoming rallies and grassroots resources curated by KRCL's RadioACTive team. Featured events do not imply endorsement. Information adapted from public listings posted by organizers. All times Mountain unless otherwise indicated.
♦♦♦♦♦♦♦♦♦♦♦♦♦♦♦♦♦♦♦♦♦♦♦♦♦♦♦♦♦♦♦♦♦♦♦♦♦♦♦♦♦♦♦♦♦♦♦♦♦♦♦♦♦♦♦♦♦♦♦♦♦♦♦♦♦♦♦♦♦♦♦♦♦♦♦♦♦♦♦♦♦♦♦♦♦♦♦♦♦♦♦♦♦♦♦♦♦♦♦♦♦♦♦♦♦
Looking for community resources and nonprofit links? Visit our CONNECT page.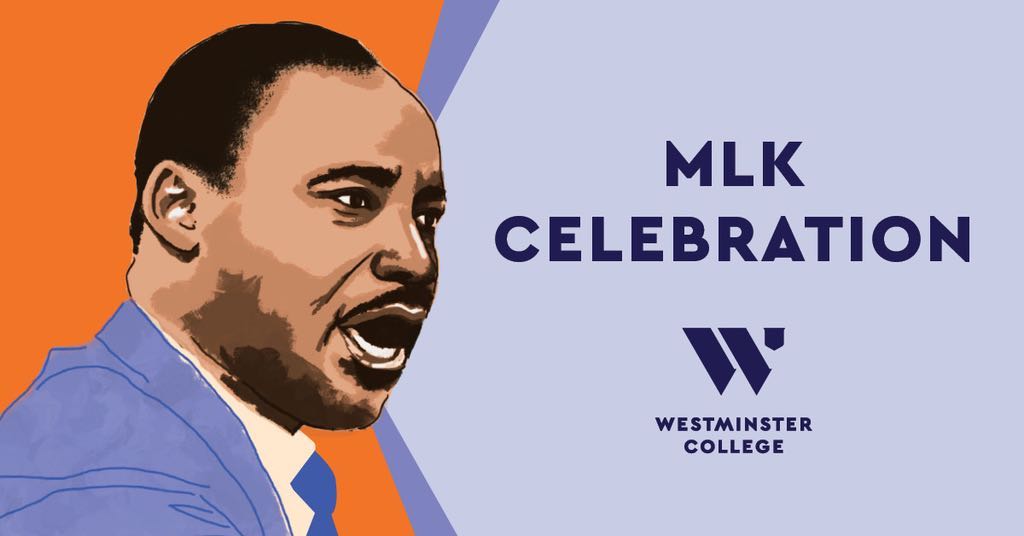 January 13-February 9: Westminster College - MLK Celebration. "Each January, Westminster holds a week of events celebrating Martin Luther King Jr.'s legacy that provides opportunities to connect and have conversations about diversity, community, and engagement. From a march and rally on Jan. 13 to the Bastian Diversity Lecture: The Unknown Realities of a Community Activist on February 9th." Click here for the full slate of planned activities.
Monday, January 24:
Friday, January 28:
Westminster MLK Celebration: Day of Service. "The Dumke Center for Civic Engagement welcomes students from nearby schools to join the Westminster community for an afternoon of college exploration. Programming for the day of service is in the process of being confirmed. For more information, contact jtille@westminstercollege.edu."

A Celebration of Miracles, 6:00-9:00 p.m. at dōTERRA International, 389 S. 1300 W., Pleasant Grove. Tickets $30. Event by & proceeds go to Lighthouse Sanctuary. "Lighthouse Sanctuary is a nonprofit organization that protects and serves children rescued from sexual abuse and trafficking in the Philippines. Come join us for a celebration of miracles. Enjoy live music, dinner, auction and stories of hope and healing of our girls at the shelter."
Monday, January 31:
Deadline to comment on an updated energy plan for Utah. Utah Office of Energy Development: "As Utah's population is set to nearly double by 2060, our energy demands will increase. Even with Utah's expected growth, clean air, water and other important state environmental goals can be achieved alongside state goals for advancing responsible energy and minerals development." To learn more, click here. To submit public comment, click here.
Tuesday, February 8:
Wednesday, February 9:
Bastian Diversity Lecture: The Unknown Realities of a Community Activist, 6:30 p.m. at Vieve Gore Concert Hall. "Hear from a panel of local activists on their experiences working in their community. The lecture is a part of the Office of Diversity, Equity, and Inclusion's events for the annual MLK Celebration. The event will begin with a 5-minute Soap Box, followed by the panel's conversation and concluding with a Q&A. Dr. Tamara Stevenson and a Westminster student will moderate the event. Panelists: Amanda Darrow, Billy Palmer, Psarah Johnson, Darlene McDonald, and Susi Feltch-Malohifoʻou."
Thursday, February 10:
Utah's "clean slate law" goes into effect, marking the beginning of automatic record clearances in Utah. For more information or help with the expungement process, visit cleanslateutah.org. Clean Slate Utah is a new nonprofit, —instrumental in the law's passage— working to ensure that Utahns don't miss out on opportunities because of their past.

Nonprofit Day on the Hill, 8:00 a.m. at Utah State Capitol, 350 N. State St., SLC. Event by Utah Nonprofits Association: "Nonprofit Day on the Hill is your opportunity to put advocacy into practice! When you come to the Capitol, you'll have opportunities to meet with your elected officials, advocate for your mission, attend meetings in the Senate and House chambers, and network with other nonprofit professionals. You will have the opportunity to grow and build your network while advocating for what matters most. . . Your Mission!"
Saturday, February 26:
March 4-6: Save the date fro IMPACT Black Women: Mind, Body, Soul Experience at The Grand America Hotel, SLC. "2022 IMPACT Magazine's mission is to not only empower black women in Utah, but to equip them with the resources to make an IMPACT in their industries, communities, and around the world. IMPACT Magazine will host with Domo, Facebook, and Silicon Slopes. This initiative experience from IMPACT will bring black women together who are seeking to enrich their lives, coupled with opportunities to pitch her aspiring or established business to receive a cash prize and for those who are seeking employment opportunities from Domo and other companies."
March 22 & 31: Save the date for 2022 Multicultural Youth Leadership Day, an event for 10th, 11th, and 12th grade students and educators. "Calling 10th-12th grade multicultural students and educators! The Utah Division of Multicultural Affairs (MCA) will virtually host the 2022 Multicultural Youth Leadership Day on March 22nd and March 31st. Both days have the same program to accommodate various school schedules. When registering, participants will choose one of the two days to attend. This engaging program aims to motivate all students to pursue leadership and civic engagement pathways. To be held virtually over Zoom. Questions? Contact youthleadership@utah.gov or 801-245-7200."
May 12-14: Save the Date for Labeled Fest 2022. Labeled Fest is a series of ideas and advocacy events focusing on ending the stigma in mental health, disability, developmental, recovery and other marginalized issues through films, ideas and interactions.
Saturday, April 16:
Thursday, August 4:
Saturday, September 24:
Friday, November 11:
###