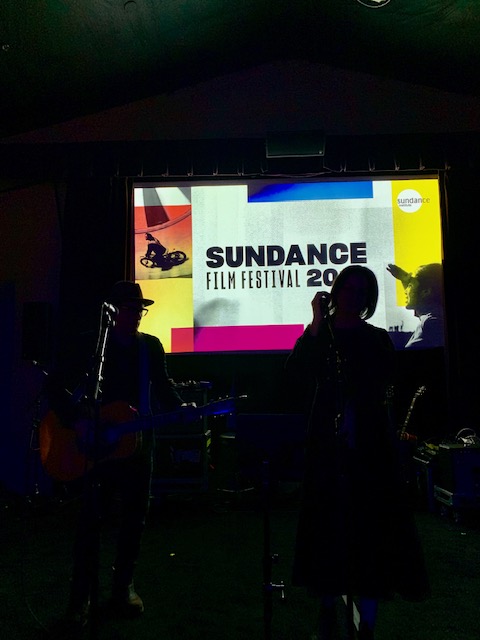 Sure, the Sundance Film Festival is all about movies, but what are movies without the music that make us feel? There is a pretty decent lineup of films that focus on musicians — or are at least inspired by them at this year's festival (check out Ebay's picks for more info). Gurinder Chadha's "Blinded by the Light" is one such film. The premiere film is, as you might have guessed, inspired by Bruce Springsteen. Full disclosure: I attempted to interview Chadha to discuss this film and the music that plays a major role in influencing its main character, Javed. I didn't get the interview. But thanks to some incredible, patient people at Sundance Institute, I was able to participate in the Celebration of Music in Film event that featured artists channeling The Boss.
I had the pleasure of watching Feist, The Head and the Heart, Patty Griffin, Frally Hynes, Chris Stills, Oliver Kraus, and ROTANA each take the stage to perform a Bruce Springsteen song followed by a couple of their own. I worked my way to the front of the stage and that's where I planted myself for the duration of the three-hour event. I was the most excited by the chance to see The Head and the Heart and Feist. Feist revealed that her brother was involved in the Apollo 11 film, a movie that Cody D of Sneaking Into Movies talks about in his post about what films he's excited about. Feist joked that her brother let her hold his jacket and take pictures on the side for their mother while he walked the red carpet.
In between sets, audience members chatted with one another and speculated whether Springsteen was going to show up. I laughed because I too was holding out hope that The Boss would suddenly appear on stage — denim jacket and all — and start rocking out. He didn't. But it was pretty cool to be in a room where everyone was there to celebrate his music through the incredible talents of other musicians.
Speaking of musicians, I met a local duo called Park 88 that claim to be the first locals to play the ASCAP Music Café. They are scheduled to play on Friday, Feb. 1. I also met Marcus Eaton, a composer and musician who contributed his talents to the Crosby doc, "David Crosby: Remember My Name." Eaton is the brother of AJ Eaton, who directed the film. Marcus Eaton performs at ASCAP Music Café on Tuesday. I also randomly met Laura Semilian, a stylish musician from North Carolina who performs old-time music from the 1800s.
At the end of the night, I didn't see Springsteen, but I did have a great time that allowed me to meet new musicians and enjoy the sounds of Springsteen as performed through a variety of genres.