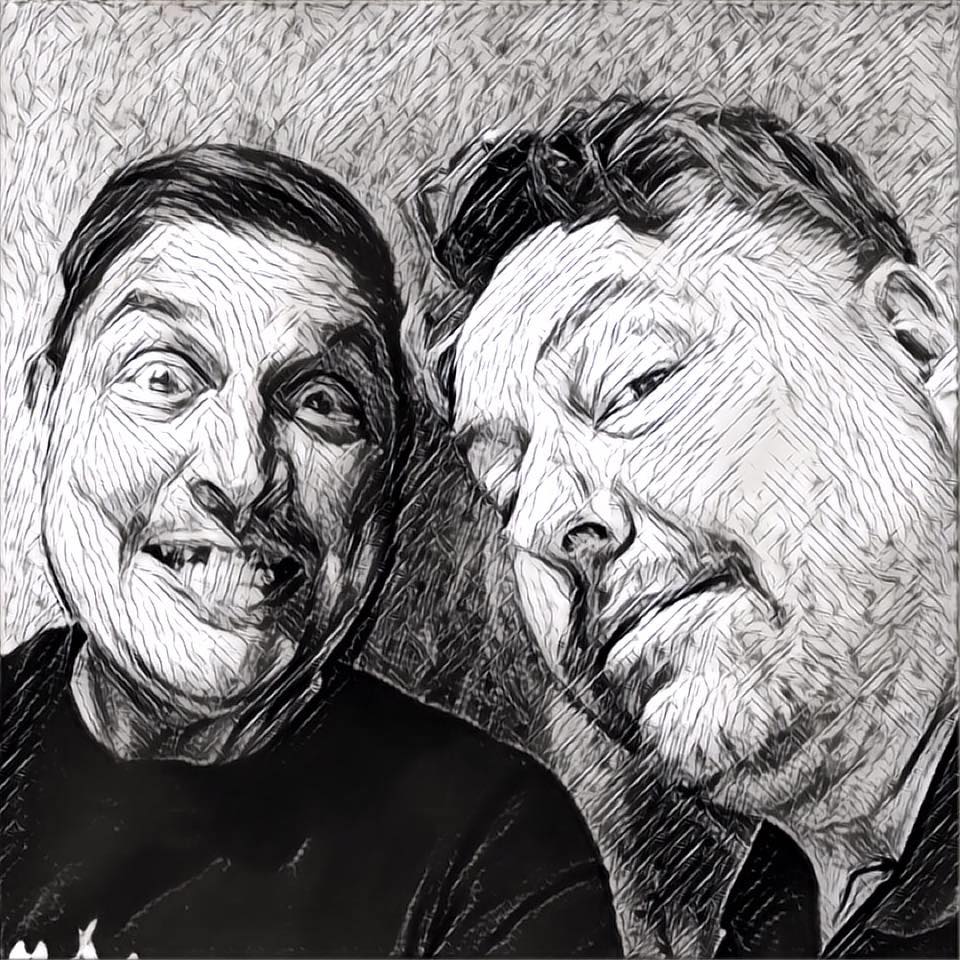 There's over 200 films screening at the 2019 Sundance Film Festival. That's a lot of movie descriptions to read through. To save you some time, here's a list of some of the films* the KRCL team is excited about—and we think you will be, too.
*Film descriptions taken from sundance.org
Cody D's picks
courtesy of Sundance Institute | photo by Neon CNN Films 
Why he's interested: "'Apollo 11' uses never-before-seen 70mm film to show the crew during the mission, as well as depicts the stress of being in mission control. Being a pilot/aviation buff and historian, this film is what I will be starting the festival off with Friday morning."
Film description: NASA's vaults open for the first time to spill this exquisite, never-before seen audio and 70 mm film footage of the Apollo 11 mission. The meandering cameras in Cape Canaveral capture a dreamy-eyed portrait of America as it stepped into the future, and from inside the Apollo 11 spacecraft, the amazingly jocular conversation of the astronauts punctuates each stage of the mission with lightness and charm. Yet the crowds watching the rocket are oblivious to the enormous pressure mission control is under to succeed.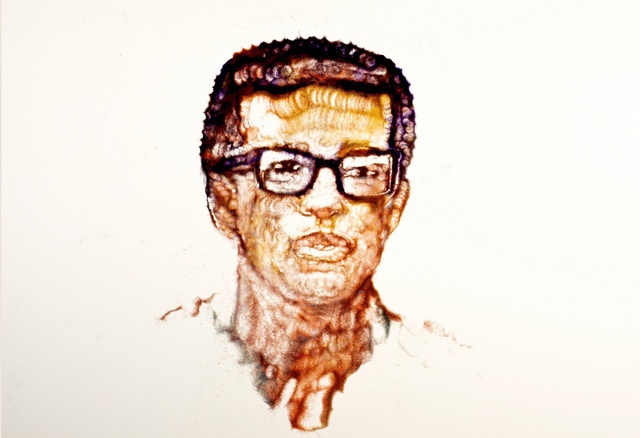 photo courtesy of Sundance Institute
Why he's interested: "Arthur Ashe was the first African American to win the U.S. Open Tennis Championship in 1968. He then spent the rest of his life fighting inequality and sharing the black experience in America. I am a huge tennis fan and it has been a long-time dream to attend a men's or women's final at the U.S. Open at Arthur Ashe Stadium."
Film description: Arthur Ashe made history by becoming the first African American to win the U.S. Open Tennis Championship. He devoted the rest of his life to fighting injustice and raising awareness of the black experience in America. Ashe '68 weaves together re-creations, period archival footage, and evocative sand animation to showcase Ashe's internal pressures. Viewers can join Ashe and feel what he felt at the pre-match press conference where reporters obsessed over his race.
courtesy of Sundance Institute | photo by Naiti Gmez
Why he's interested: "Religion has always been a concept that doesn't make sense to me and seems mostly absurd. After watching many documentaries about religion, I suspect that the Church of Satan will be prove to be as ridiculous, if not more so, than other religious organizations. I can't wait to find out for myself."
Film description: What kind of religious expression should be permitted in a secular nation? Holy hell, something is brewing! Just a few years old, the Satanic Temple has risen from the depths to become one of the most controversial religious movements in American history. Hail Satan? bears witness as the temple evolves from a small-scale media stunt to an internationally recognized religion with hundreds of thousands of adherents. Naked bodies writhe with snakes on altars as protesters storm the gates of state capitols across the country. Through their dogged campaign to place a nine-foot, bronze Satanic monument smack dab next to the statue of the Ten Commandments on the Arkansas State Capitol lawn, the leaders of the temple force us to consider the true meaning of the separation of church and state.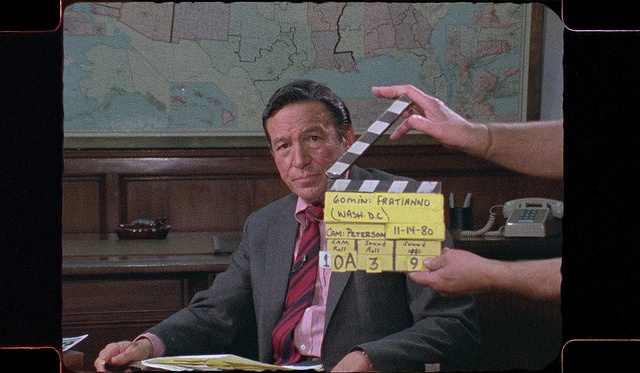 courtesy of Sundance Institute | photo by CBS News
Why he's interested: "Revealing decades of never-before-seen footage of Mike Wallace and his no-holds-barred style of journalism. I have been watching '60 Minutes' for over 40 years and have been a fan of the show — Wallace in particular."
Film description: Deemed the "enemy of the people" by our current president, journalism in America is on the chopping block. Lies, fake news, propaganda, and verbal subterfuge threaten to cripple our First Amendment. This fascinating exposé of 60 Minutes' fearsome newsman Mike Wallace turns his hard-hitting, no-holds-barred journalistic style loose on Wallace himself, who is considered by many to be the inventor of the form. Mike Wallace unflinchingly interrogated the biggest figures of the 20th century. During 50 years on the air, his aggressive reporting style and showmanship redefined what America has come to expect from broadcasters.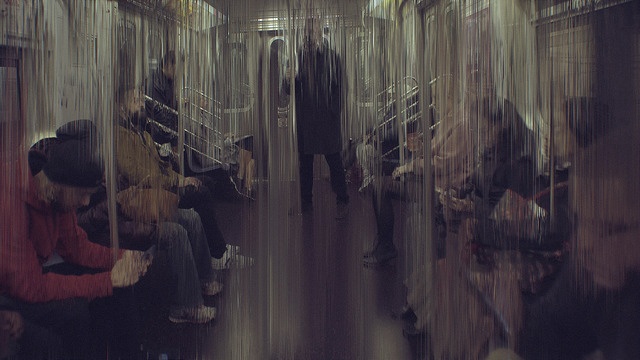 photo courtesy of Sundance Institute
Why he's interested: "Often times I feel like saying that 'sharing information on seemingly innocuous websites and surveys can be taken unwittingly,' feels a little like a conspiracy theorist. Turns out that may be exactly what is happening. Data has surpassed oil as the world's most valuable asset and is being turned into a weapon. This is a documentary we should all be interested in."
Film description: Have you ever filled out an online survey? Do you wonder why you receive ads for products that you happened to research the day before? Be afraid. Be very afraid. Data has surpassed oil as the world's most valuable asset, and it is being weaponized to wage cultural and political wars. We're in a battle for control over our most intimate personal details. The Great Hack uncovers the dark world of data exploitation through the compelling personal journeys of players on different sides of the explosive Cambridge Analytica/Facebook data breach that rocked the world. 
Davey's Picks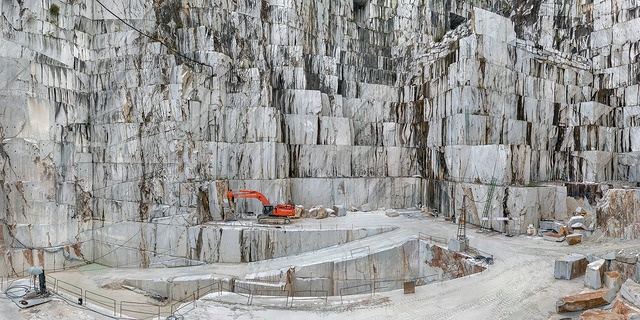 courtesy of Sundance Institute | photo by Edward Burtynsky
Why he's interested: "I am eager to see the long-term evidence of our species' impact on the planet through exploring the work of the Anthropocene Working Group, an international team of scientists who have been studying the geological impact of humankind for 60 years."
Film description: The Anthropocene Working Group is composed of an international team of scientists who have spent nearly a decade researching the serious and lasting geological impact caused to our planet by humankind. From the devastated Great Barrier Reef in Australia, to the concrete seawalls that cover 60 percent of mainland China's coast, to the biggest terrestrial machines ever built in Germany, to psychedelic potash mines in Russia's Ural Mountains, to surreal lithium evaporation ponds in the Atacama Desert, the crew travels to six continents and twenty different countries to capture stunning images chronicling the catastrophic path traveled by our species over the last century.
Four years in the making, Anthropocene: The Human Epoch serves as a disturbing call to action, forcing us to rethink the relationship we have with our global habitat.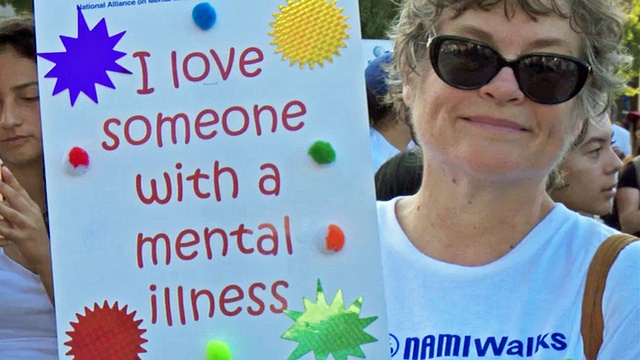 courtesy of Sundance Institute | photo by Upper East Films
Why he's interested: "A film that will give voice to one of America's most overlooked populations: mentally ill, homeless individuals living in Los Angeles."
Film description: Bedlam is the first major documentary to explore the crisis in care of severely mentally-ill citizens. Set in Los Angeles, the film tracks wrenching individual stories of mentally-ill patients caught on an endless merry-go-round of ineffective care, exposing the anatomy of a broken healthcare mill.
What was once a system built around long-term asylum care has essentially become a crude horror show for thousands who are detained, medicated, and tossed onto the streets with no means of recovery. There, petty crime and drug addiction land many in prison, where they are detained and medicated again, creating a tragic loop. As one psychiatrist points out, this government-sanctioned loop is the actual definition of insanity. Add to that the fact that few psychiatrists are even willing to treat those most severely afflicted, and you've got an all-out crisis that's also a major source of homelessness and incarceration.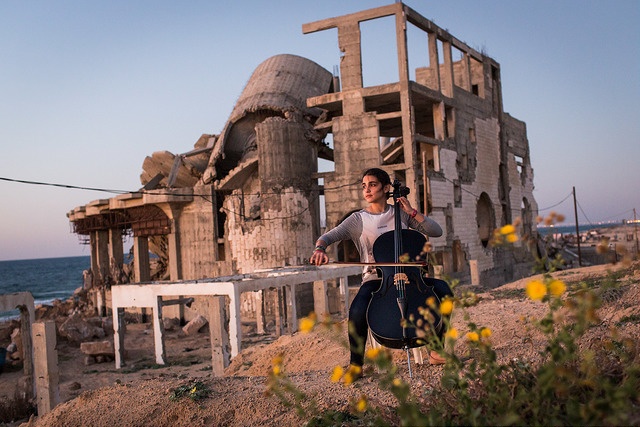 courtesy of Sundance Institute | photo by Andrew McConnell
Why he's interested: "A look at the everyday life of one of the world's most restricted populations. I'm hoping to find joy and love mixed with an extremely difficult reality."
Film description: Facing the serene Mediterranean Sea, 17-year-old Karma Khaial stands at the water's edge and senses freedom. But in Gaza, the sea is yet another wall restricting the lives and dreams of its inhabitants.This elegantly shot and masterfully crafted portrait of Palestinian life offers a rare chance to be immersed in the heart of Gaza, as we glimpse behind the walls of this misunderstood land to get to know real people who inhabit it. Inside a Gaza City taxi, we meet a teacher, a student, and a barber, who all share their dreams and daily predicaments with the driver, Ahmed, using surprising humor and candor. Ahmed could take them anywhere—except that a decade-old blockade makes it nearly impossible to leave the enclave.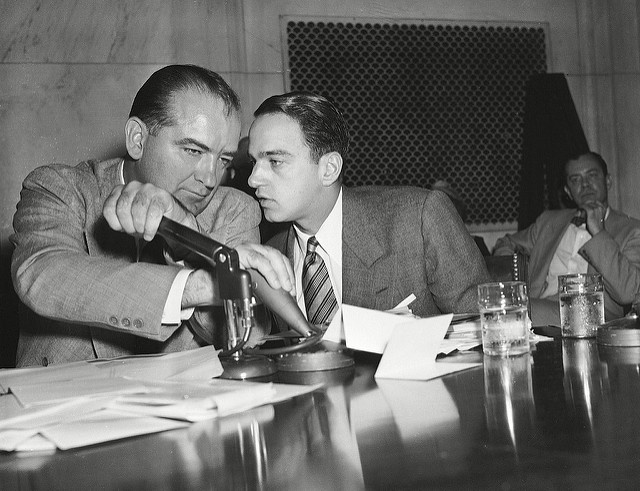 courtesy of Sundance Institute | photo by Ap/REX/Shuttersock
Why he's interested: "I'm interested in learning about a master political manipulator who has helped shape the power of the right from the time of Joseph McCarthy up to Donald Trump." 
Film description: Roy Cohn personified the dark arts of 20th-century American politics, turning empty vessels into dangerous demagogues—from Senator Joseph McCarthy to his final project, Donald J. Trump. Where's My Roy Cohn? unearths the origins of the seditious right wing's ascent, revealing how a deeply troubled master manipulator shaped our current political world. This shocking film exposes Cohn's malign influence and contextualizes him as a modern Machiavelli, tracing his rise to national prominence—first as prosecutor of the Rosenbergs, then as handmaiden to Joseph McCarthy. After these twin disgraces, Cohn re-emerges as a New York power broker, mafia consigliere, white-collar criminal, and, eventually, the mentor of Trump.