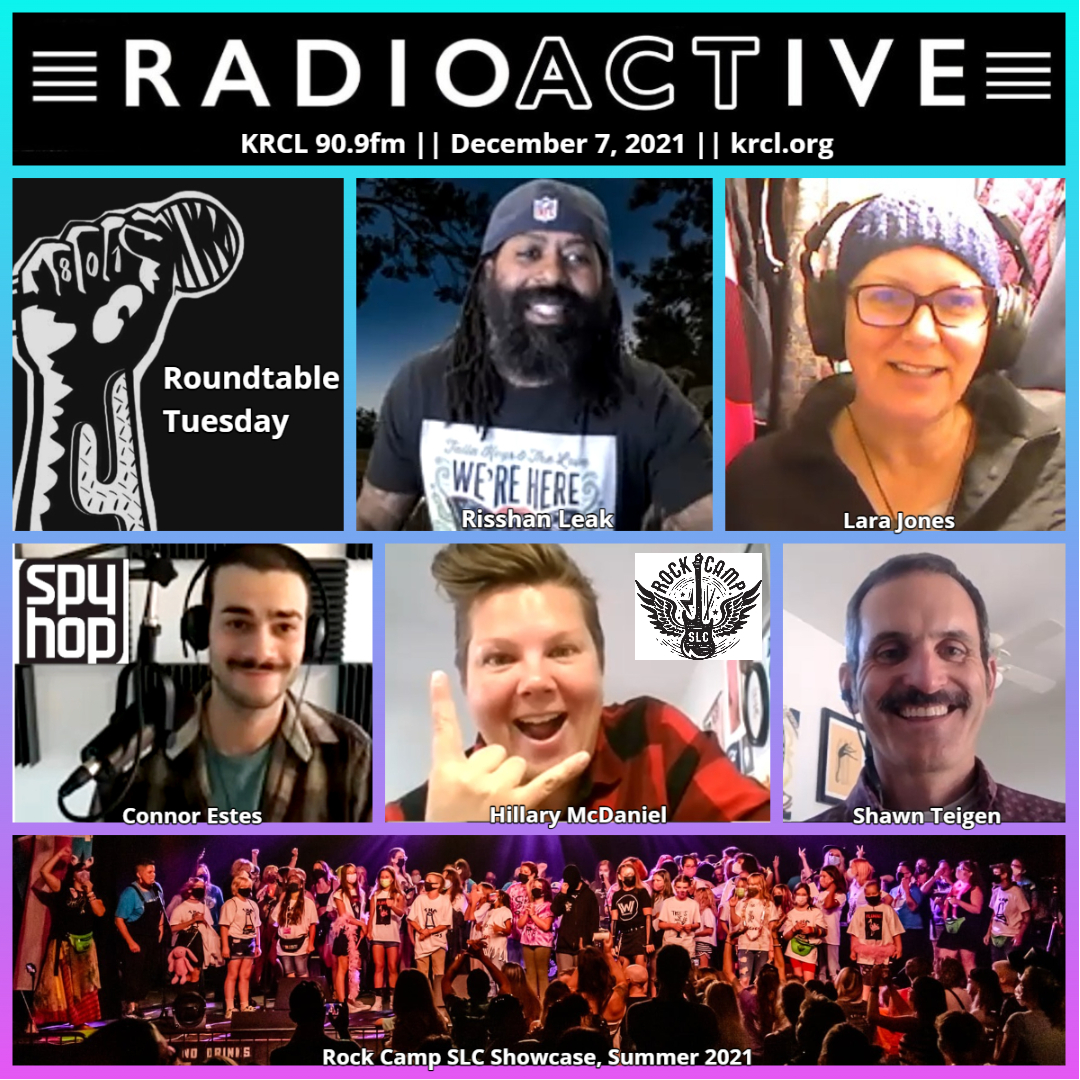 RadioACTive spotlight on holiday service projects. Utah Foundation on community life in the Beehive State. Risshan Leak and a Roundtable Tuesday panel on youth, creativity and self-expression as mentored through Rock Camp SLC, Spy Hop and Loud and Clear Youth Radio.

Tonight's show featured the following people, organizations and/or events. Check them out and get plugged into your community!
RadioACTive encouraged listeners to donate to the many food, clothing and gift drives this holiday season. To find one that fits you and your circle, click here. To add a drive to the list, send all the details/links to radioactive@krcl.org.
Shawn Teigen of the Utah Foundation, a nonprofit that earlier today released the third report in its Utah Social Capital Series, The Art of Association: Community Life in Utah.
This installment presents data and analysis on six metrics: charitable donations; volunteering; attendance at religious services; participation in neighborhood groups; the number of non-professional organizations; and the number of professional organizations. It looks at Utah's performance on these measures over time, comparing the Beehive State both to the seven other Mountain States and to the nation at large. Learn more here.
Moderated by Community Co-Host Risshan Leak, today's #RoundtableTuesday panel explored youth creativity and self-expression with Hillary McDaniel of Rock Camp SLC and Conor Estes of Loud And Clear Youth Radio, a collaboration between KRCL 90.9FM and Spy Hop.
Views, thoughts, or opinions shared by guests are their own and do not necessarily reflect those of the board, staff or members of Listeners' Community Radio of Utah, KRCL 90.9fm. Tonight's show was produced and hosted by Lara Jones and Risshan Leak.
###