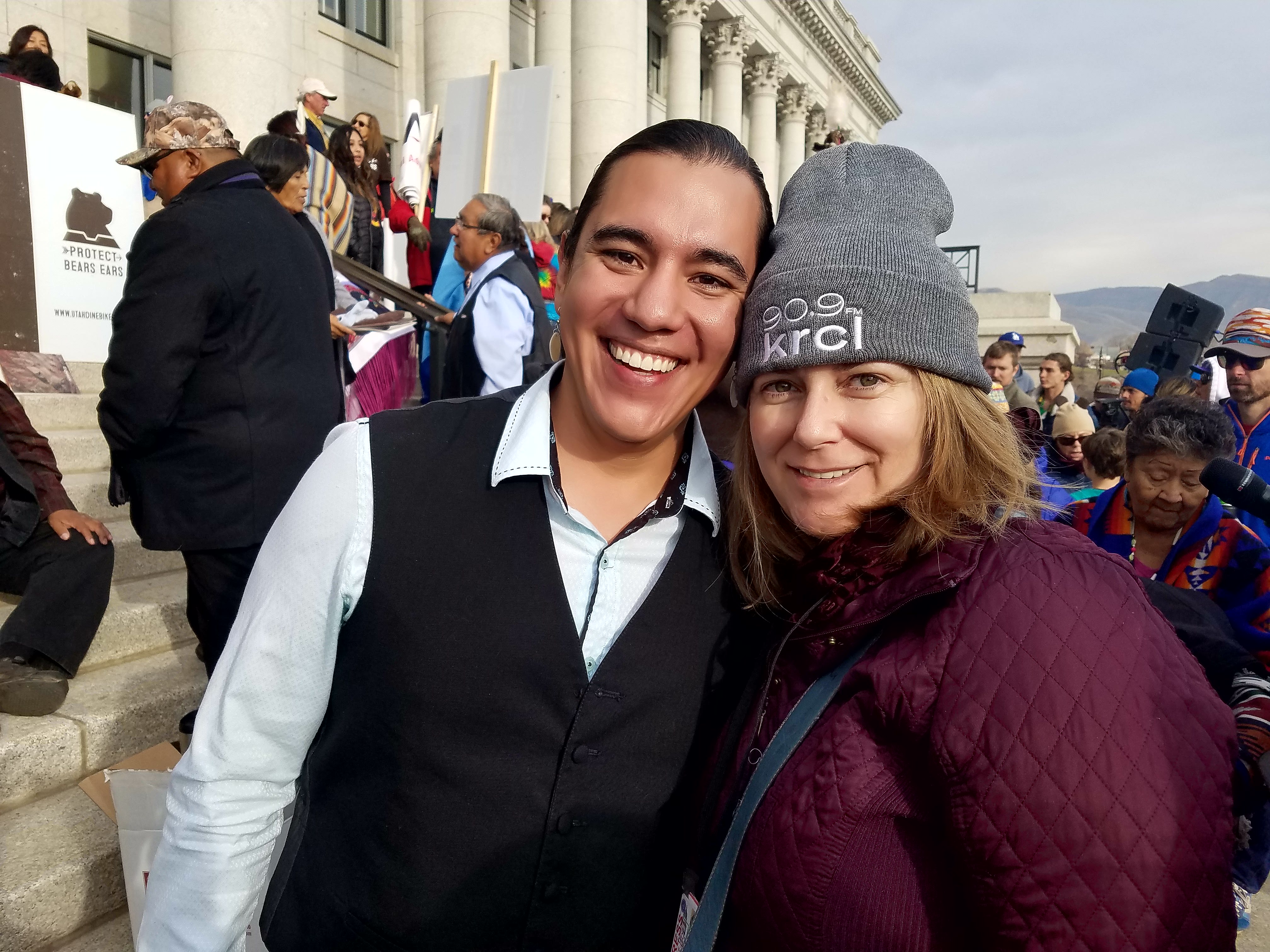 Photo: Lara Jones (right) with Living the Circle of Life's Braidan Weeks at the Utah Capitol.
For more than 30 years, Lara Jones has been helping people tell their stories. Her résumé includes stints as a teenage disc jockey, a business reporter, a public radio host, and the first civilian public relations director for the Salt Lake City Police Department under Chief Chris Burbank.
She also was part of a small group of communications professionals invited to draft language for The Utah Compact, a document of universal values on which to base immigration reform and discussions.
Currently, Lara is executive producer and host of RadioACTive, a community affairs show that highlights grassroots activists and community builders weeknights at 6 p.m. on 90.9fm KRCL.
Contact: radioactive@krcl.org