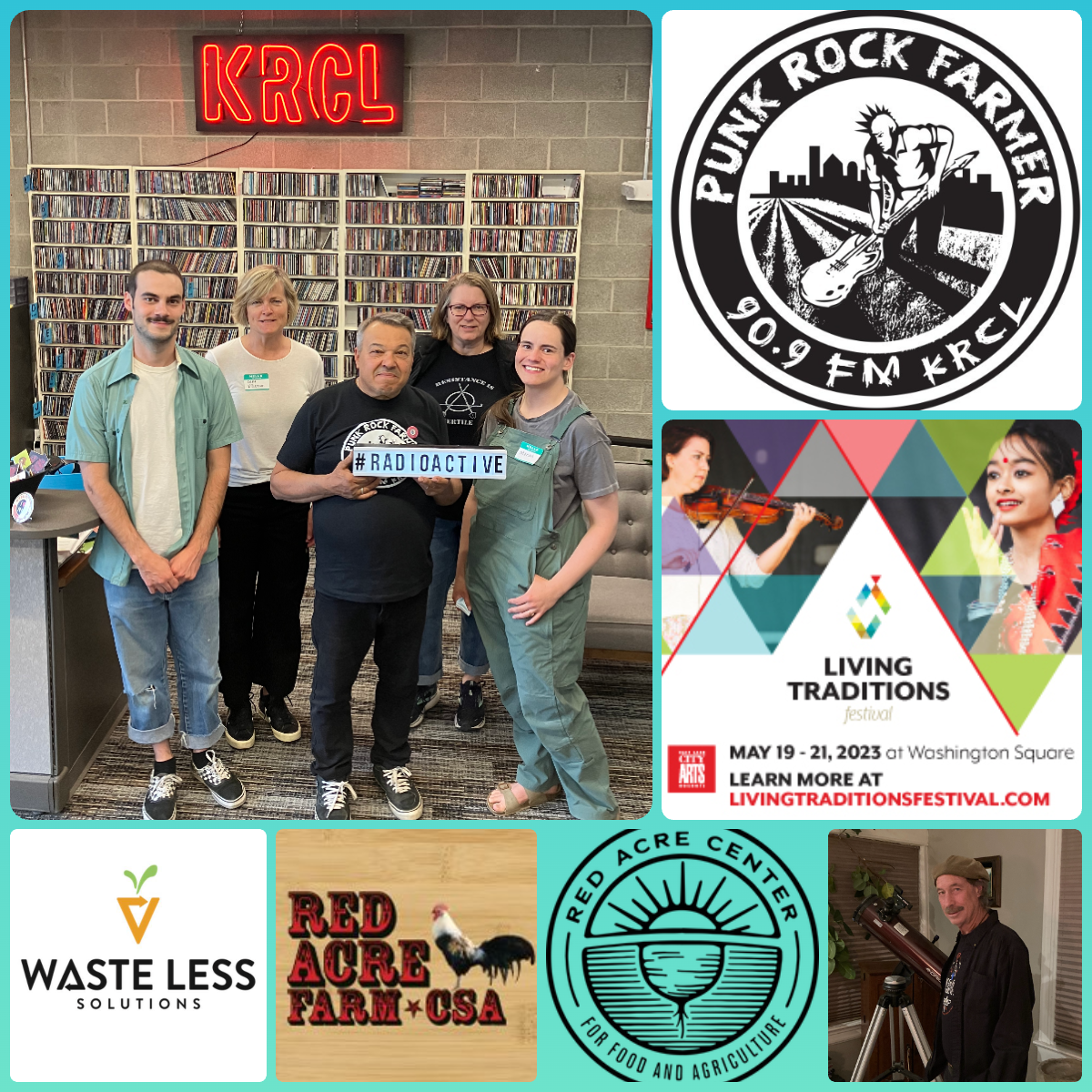 Punk Rock Farmer Friday, with Aldine, KRCL's Punk Rock Farmer, and Lara. Tune in for more true tales from the agrihood with Utah Pollinator Habitat Program, Waste Less Solutions, Red Acre Center, SkyWatcher Leo T, and sounds of Living Traditions Festival 2023.
Tonight's show features the following people, organizations and/or events. Check them out and get plugged into your community!
Living Traditions Living Legacies, featuring:
Moriah Jackson of the Utah Pollinator Habitat Program. Applications now open through June 19th! To apply, click here.
Dana Williamson of , a nonprofit preventing and diverting food waste in Utah through food rescue, education and consulting.
Many Cultures One Sky with SkyWatcher Leo T. Tonight: A visit to Stansbury Park Observatory Complex with Salt Lake Astronomical Society president Don Abernathy. For space news and sources, follow the SkyWatcher Leo T Facebook page.
Al's Urban Farm Report with Symbria Patterson of Red Acre Center and Sara Patterson of Red Acre Farm CSA. They've recently traveled to several agrihood events and report on their activities, including:
Guests' views, thoughts, or opinions are their own and do not necessarily reflect those of the board, staff, or members of Listeners' Community Radio of Utah, KRCL 90.9fm. Questions, comments or suggestions for the show? Email radioactive@krcl.org. Tonight's RadioACTive team included:
###