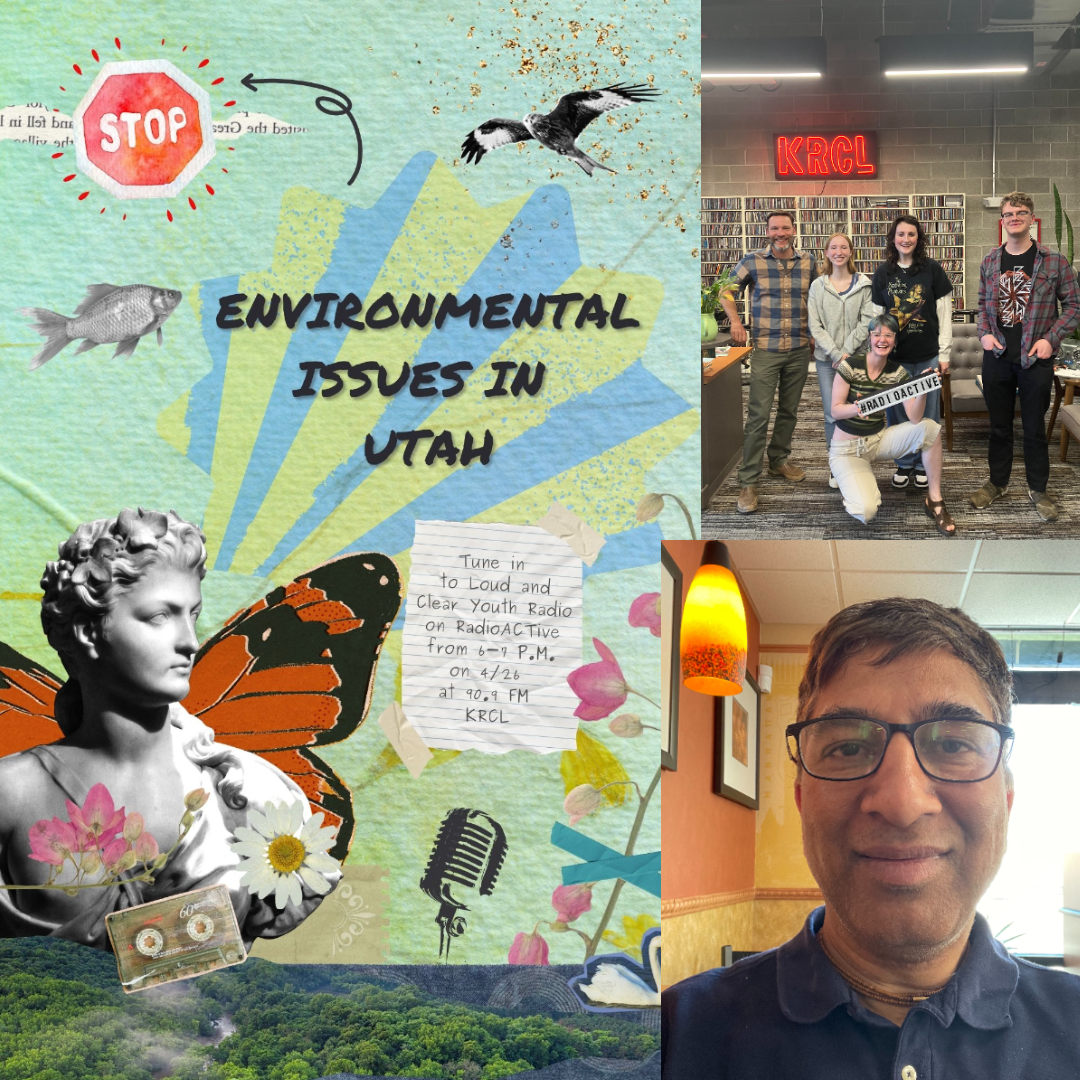 Loud and Clear Youth Radio Takeover on increased algal blooms and the gondola controversy. Loud and Clear is a partnership between KRCL and Spy Hop Productions.
Tonight's show featured the following people, organizations and/or events. Check them out and get plugged into your community!
Rallies and Resources:
Segment 1: Dr. Ramesh Goel, Graduate Director and Professor of Civil and Environmental Engineering at the University of Utah, speaks on the Harmful Algal Blooms in Utah Lake, their impact on the surrounding ecosystems, and what must be done to mediate these effects.
Segment 2: Carl Fisher from Save Our Canyons speaks against UDOT's proposed zero emission, high-capacity, sustainable gondola and how the community can get involved.
Guests' views, thoughts, or opinions are their own and do not necessarily reflect those of the board, staff, or members of Listeners' Community Radio of Utah, KRCL 90.9fm. Questions, comments or suggestions for the show? Email radioactive@krcl.org. Tonight's RadioACTive team included: