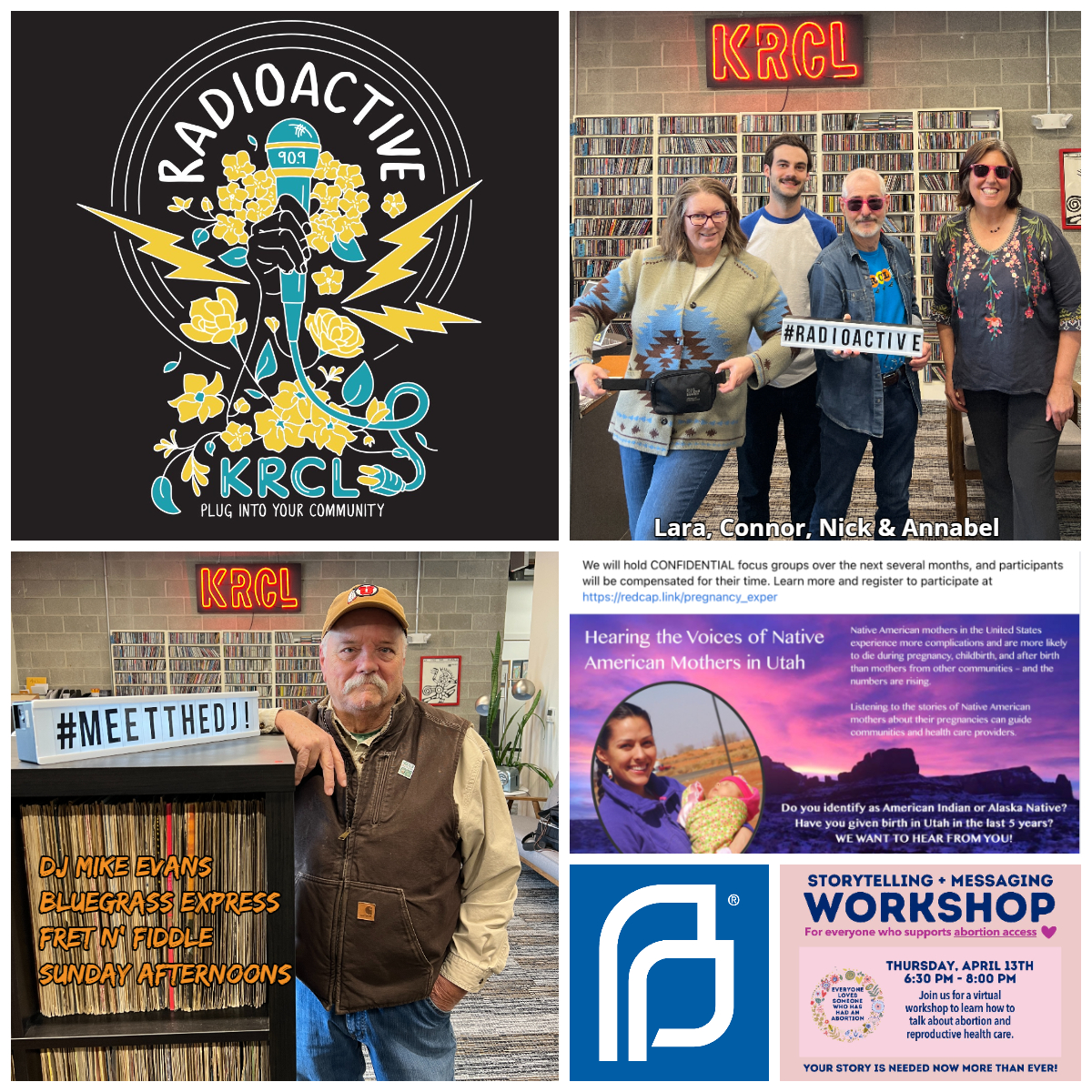 Planned Parenthood of Utah's Annabel Sheinberg talks about new leadership and new court action. Dr. Michelle Debbink on maternal health disparities. Meet the DJ: Mike Evans, host of Bluegrass Express and Fret n Fiddle, Sunday afternoons on KRCL.
Tonight's show features the following people, organizations and/or events. Check them out and get plugged into your community!
From Rallies & Resources tonight: Last day for public comment on UDOT's final EIS on Gondola Alternative B proposed for Little Cottonwood Canyon.
April is National Minority Health Month. RadioACTive spoke with Dr. Michelle Debbink about Listening Circles for Native and Indigenous mothers who have given birth in the last five years.
The number of American Indian and Alaska Native mothers who have a severe complication or die from childbirth is rising in the United States and is higher than in other communities. If you identify as a member of the Native American community and have given birth in Utah in the last 5 years, University of Utah researchers want to hear from you. Questions? Contact: Michelle Debbink at michelle.debbink@hsc.utah.edu.
Planned Parenthood Association of Utah's Annabel Sheinberg on new leadership for the Utah nonprofit that provides reproductive health care and education to more than 59,000 Utahns each year. And the latest on court action to protect reproductive rights locally and nationally.
Meet the DJ: Mike Evans, host of Bluegrass Express and Fret 'n Fiddle Sunday afternoons on KRCL.
Guests' views, thoughts, or opinions are their own and do not necessarily reflect those of the board, staff, or members of Listeners' Community Radio of Utah, KRCL 90.9fm. Questions, comments or suggestions for the show? Email radioactive@krcl.org. Tonight's RadioACTive team included:
###