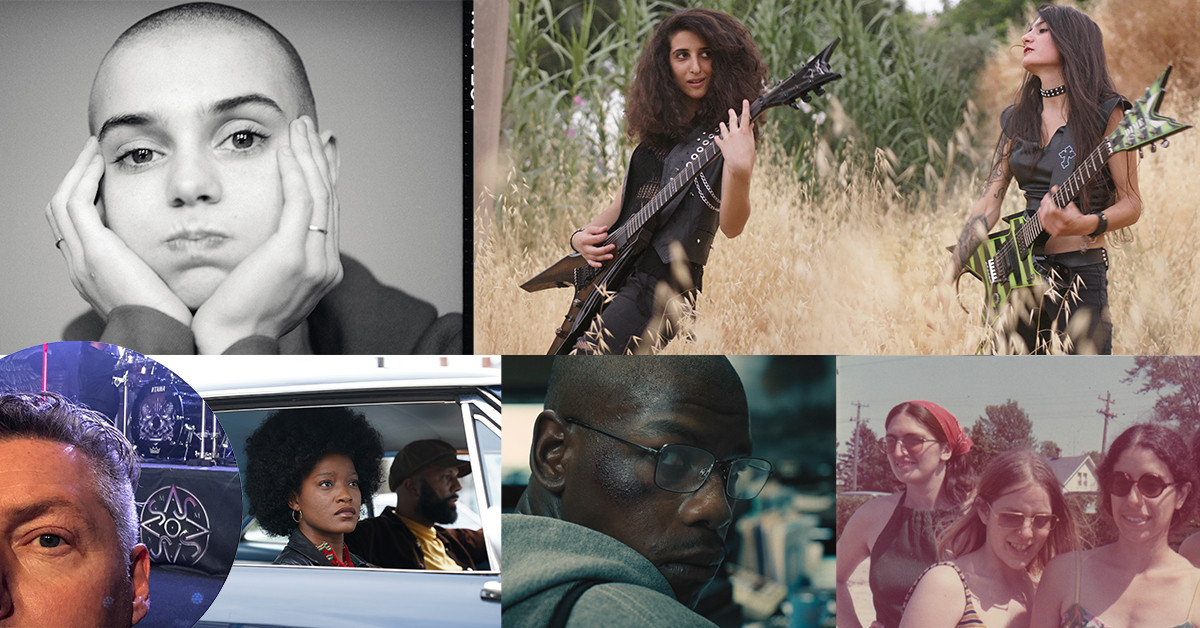 Take a tour through Cody D's picks at this year's all-virtual Sundance Film Festival. 
A longtime fan of the festival, Cody's adjusting to the all-virtual pivot and trying to see as many films as possible. Tune into RadioACTive weeknights at 6 to hear more picks from our team. And don't forget to sign up for a free Sundance account to catch free flicks and music live streams for locals.
Please note, in order to participate in any free or low-cost Festival events, you must be registered via the Festival platform. To register for the online Free Community Screenings, please sign up here. 

Living in a cheap motel in Atlanta and separated from his wife and child, former U.S. Marine veteran Brian Easley is desperate. Driven to the brink by forces beyond his control, the soft-spoken, kind man decides to rob a bank and hold hostages with a bomb. As police, media, and family members descend on the bank and Brian, it becomes clear he's not after money — he wants to tell his story and have what is rightfully his, even if it costs him his life.
In her debut feature, director Abi Damaris Corbin hauntingly blends together the dramatic tension of a hostage negotiation standoff with the intimate emotional world of one life derailed by bureaucracy and a lack of resources. Based on a true story, 892 showcases powerful performances by John Boyega, the late Michael K. Williams in his final screen role, and others who remind us of the social responsibility we have to our soldiers, colleagues, and families, and to strangers as well.
Meet the artists behind all films and projects at the Festival on the Spaceship. Click here to learn more.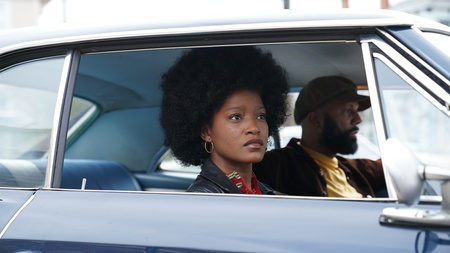 Alice (Keke Palmer) spends her days enslaved on a rural Georgia plantation restlessly yearning for freedom. After a violent clash with plantation owner Paul (Jonny Lee Miller), Alice flees through the neighboring woods and stumbles onto the unfamiliar sight of a highway, soon discovering that the year is actually 1973. Rescued on the roadside by a disillusioned Black activist named Frank (Common), Alice uncovers the lies that have kept her enslaved and the promise of Black liberation.
In her debut feature, writer-director Krystin Ver Linden spins a modern liberation fable that is equal parts earthy Southern Gothic and soulful Blaxploitation. Inspired by true accounts of Black Americans who were kept in peonage for more than 100 years after the end of slavery, Alice is an audacious mix of grim historical fact and exceptional fiction. Moving from a purgatorial plantation overgrown with Spanish moss to the lively landscape of urban Savannah, Ver Linden traces Alice's breathless journey down the rabbit hole and into the turbulent wonderland of the post–Civil Rights South.
Meet the artists behind all films and projects at the Festival on the Spaceship. Click here to learn more.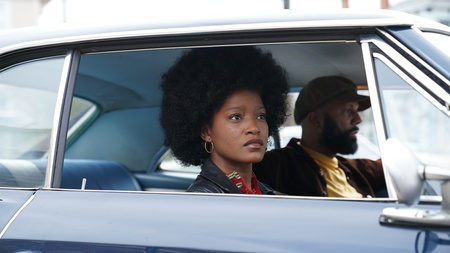 In the spring of 1972, police raided an apartment on the South Side of Chicago. Seven women were arrested and charged. The accused were part of a clandestine network. Using code names, blindfolds, and safe houses to protect their identities and their work, they built an underground service for women seeking safe, affordable, illegal abortions. They called themselves Jane. Facing off against the mafia, the church, and the state, the Janes exhibited unparalleled bravery and compassion for those most in need.
Co-directors and Sundance Film Festival alumni Tia Lessin and Emma Pildes unearth this incredibly timely story to demonstrate how the fight for safe and legal abortions was, and continues to be, an uncertain and perilous undertaking. Electrifying archival footage of Chicago in the late '60s and early '70s, coupled with affectingly honest interviews with the Janes themselves, brings to life the city and its spirit of revolution in that historic moment.
Q&A will have ASL-English interpretation. 
Meet the artists behind all films and projects at the Festival on the Spaceship. Click here to learn more.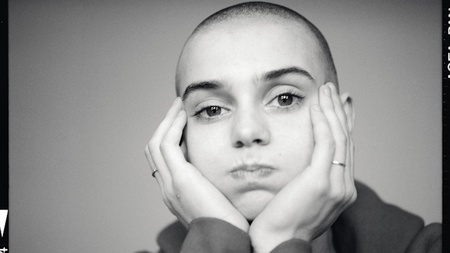 Since the beginning of her career, Sinéad O'Connor has used her powerful voice to challenge the narratives she was surrounded by while growing up in predominantly Roman Catholic Ireland. Despite her agency, depth, and perspective, O'Connor's unflinching refusal to conform means that she has often been patronized and unfairly dismissed as an attention-seeking pop star.
In this accomplished debut feature, Kathryn Ferguson navigates O'Connor's rocky path to stardom with great clarity. The director makes a conscious choice to focus on the late 1980s and early 1990s, when O'Connor was establishing herself as an artist while fighting an onslaught of misogyny and prejudice in the male-dominated music industry and beyond.
Through the creative use of archival footage, as well as exclusive interviews, Nothing Compares challenges the image of O'Connor perpetuated by the media over the years. It's an emotional portrayal of a thoughtful artist who has always cared about the bigger picture, and whose antiestablishment bravery and dedication to speaking truth to power would inspire generations to come.
Meet the artists behind all films and projects at the Festival on the Spaceship. Click here to learn more.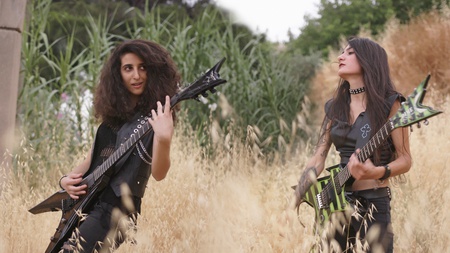 True to their name, Slave to Sirens — the first and only all-woman thrash metal band in the Middle East — are utterly magnetic. Amid a backdrop of political unrest and the heartbreaking unraveling of Beirut, five bandmates form a beacon of expression, resistance, and independence. Director Rita Baghdadi follows founders and guitarists Lilas Mayassi and Shery Bechara as their tenderness, and sometimes bitterness, for one another grows in ways both unexpected and deeply moving. Joined by vocalist Maya Khairallah, bassist Alma Doumani, and drummer Tatyana Boughaba, these women negotiate their emotional journeys through young adulthood in tumultuous circumstances with grace, raw passion, and a ferocious commitment to their art. Their grit is tested as they grapple with the complexities of friendship, sexuality, and the destruction around them.
Sirens is Rita Baghdadi's third documentary feature. Acting as director, producer, and cinematographer, her singular vision is gentle yet emotionally powerful. Her film and its incredible subjects are inspirations to all who seek light through darkness.
Meet the artists behind all films and projects at the Festival on the Spaceship. Click here to learn more.
###