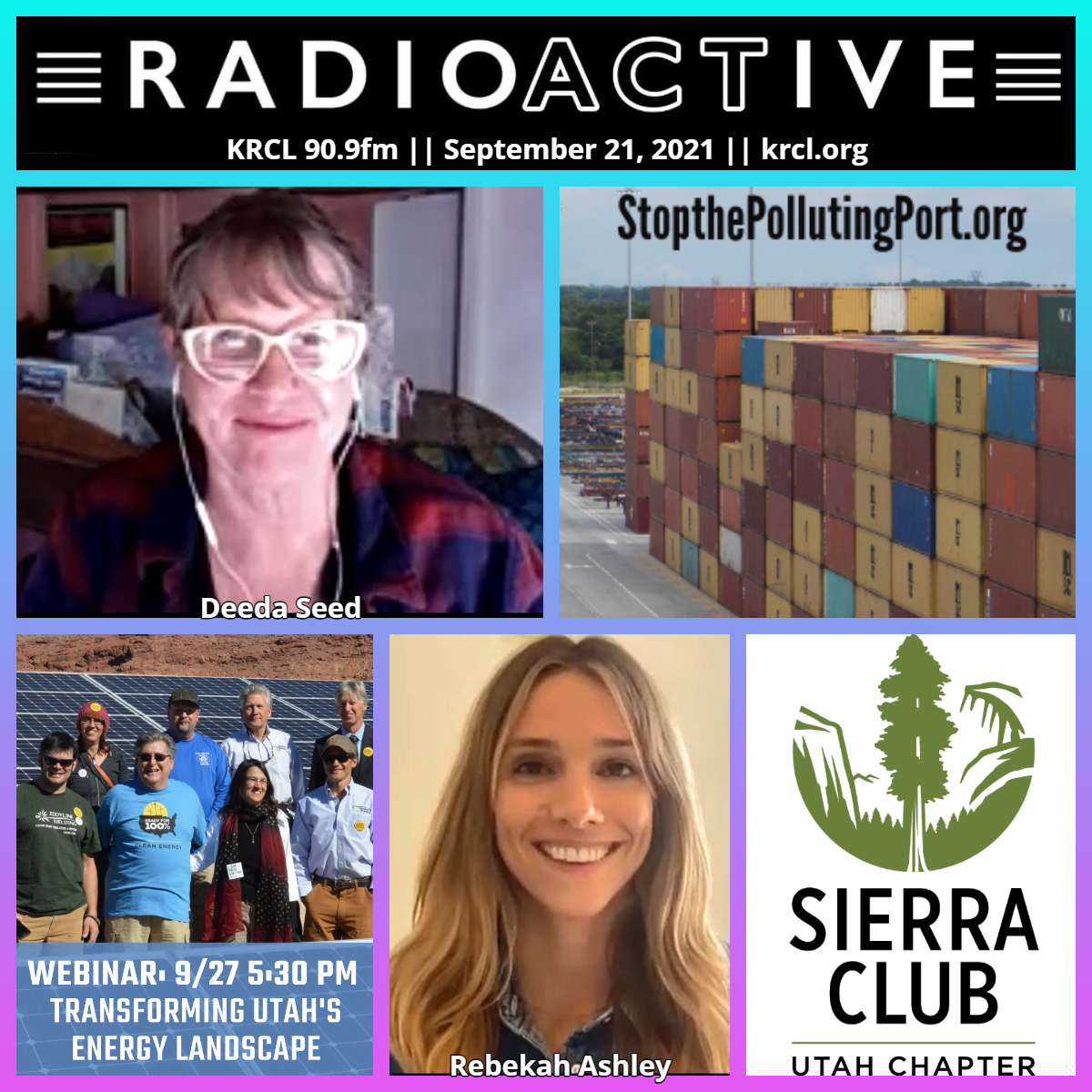 Grassroots activists from Stop the Polluting Port Coalition and the Utah Chapter of the Sierra Club share their direct actions and upcoming events related to the environment. RadioACTive plus you into your community with conversation and playlist to match!
Tonight's show featured the following people, organizations and/or events. Check them out and get plugged into your community!
Ten years ago today, R.E.M. officially called it quites. Looking for that REM playlist Lara mentioned? Click here: https://found.ee/rem-tenyearsonward
Deeda Seed and Sarah Buck of the Stop the Polluting Port Coalition, asdf
Rebekah Ashley, a climate organizer for the Utah Chapter Sierra Club, which will take part in next week's activities for the 5th annual Utah Climate Week.
Sept. 24: Global Climate Strike, 11a-3p at Utah State Capitol. Organized by Fridays For Future Utah. Gather on the north side of Washington Square, 451 S. State St., SLC, at 11 a.m., march to south steps of the Utah State Capitol.

Sept. 27: Transforming Utah's Energy Landscape, 5:30 p.m. online. Free but you need to register for the link: https://bit.ly/UT100Climate. "Learn how Utahns are pushing their cities to take climate action and adopt goals of achieving 100% clean energy! In 2019, Utah became a surprising leader in community commitments to 100% clean energy when 23 cities and counties passed resolutions to join the Community Renewable Energy Program. Sierra Club, HEAL Utah, O2 Utah and Utah Clean Energy are teaming up with members of this program to host a virtual workshop and panel discussion to celebrate Utah Climate Week."
Views, thoughts or opinions shared by guests are their own and do not necessarily reflect those of the board, staff or members of Listeners' Community Radio of Utah, KRCL 90.9fm. Tonight's show was produced and hosted by Lara Jones.
###