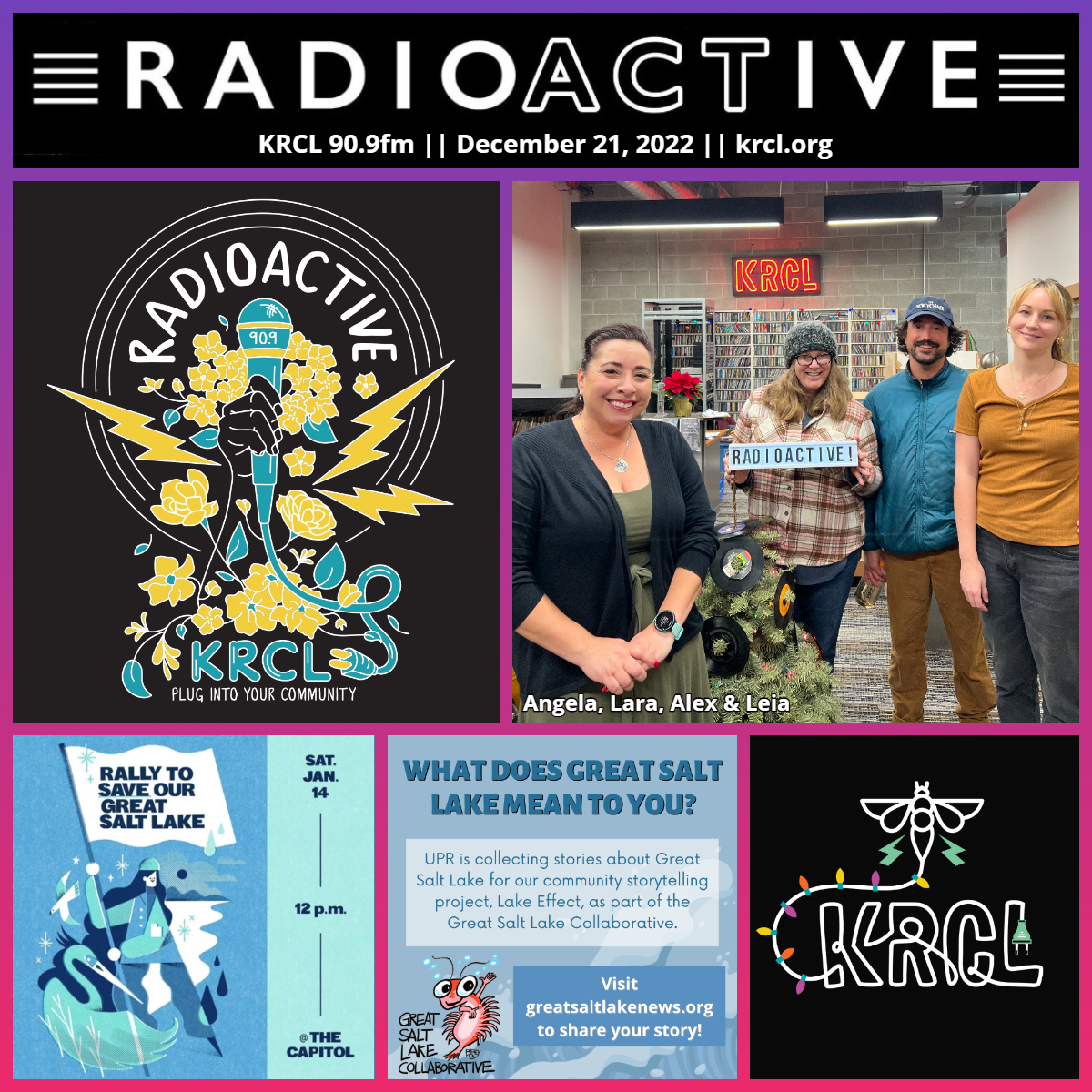 Rep. Angela Romero on Interstate 15 expansion. SL Tribune reporter Leia Larsen returns with more coverage of the plight of the Great Salt Lake. And HEAL Utah's Alex Veilleux on a rally for GSL.
To hear tonight's show for the next two weeks, click here to listen on demand! The Soundcloud file below is edited for compliance with the Digital Millennium Copyright Act and does not feature all the music from the show.
Tonight's show featured the following people, organizations and/or events. Check them out and get plugged into your community!
HEAL Utah's Alex Veilleux with an invitation to rally and save the Great Salt Lake.
Leia Larsen of The Salt Lake Tribune, where the Great Salt Lake is one of the subjects she covers as a water and land use reporter. The following is a partial list of her most recent stories about the lake:
Lake Effect: If you were a Great Salt Lake organism, what kind would you be? To hear more Lake Effect episodes, click here.
RadioACTive continuing coverage of Interstate 15 expansion, featuring Rep. Angela Romero (D-District 26, SL County). Due to redistricting, Romero will represent District 25 in the new year.
Guests' views, thoughts, or opinions are their own and do not necessarily reflect those of the board, staff, or members of Listeners' Community Radio of Utah, KRCL 90.9fm. Questions, comments or suggestions for the show? Email radioactive@krcl.org. Tonight's RadioACTive team included:
###