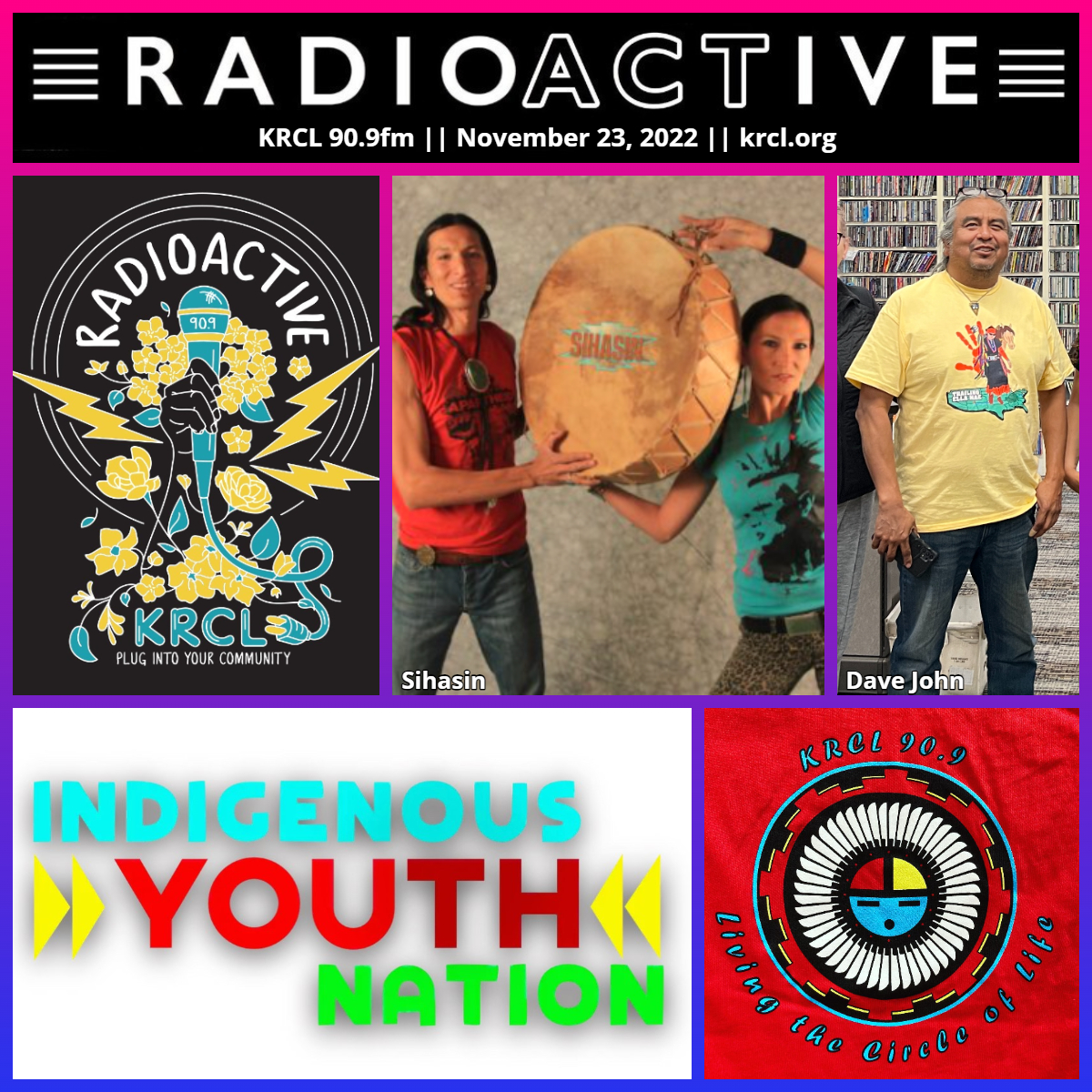 Living the Circle of Life's Dave John talks with multi-award winning Sihasin, the brother-sister duo of Jeneda and Clayson Benally from the Dine' (Navajo) Nation in Northern Arizona. Plus, Indigenous YOUth Nation, a radio pilot made by and for tweens and teens.
Tonight's show featured the following people, organizations and/or events. Check them out and get plugged into your community!
Living the Circle of Life's Dave John in conversation with Sihasin, a Diné band consisting of the brother-and-sister duo Clayson and Jeneda Benally. The band's name, "Sihasin," translates to "hope" in the Diné language. The band is from Flagstaff, Arizona, and their music is based in Diné culture, activism and punk.
In partnership with Native Voice One, the Native American Radio Network, RadioACTive shared the pilot for a new radio program, Indigenous YOUth Nation.
Guests' views, thoughts, or opinions are their own and do not necessarily reflect those of the board, staff, or members of Listeners' Community Radio of Utah, KRCL 90.9fm. Tonight's RadioACTive team included:
Executive Producer: Lara Jones
Volunteer Host: Dave John of KRCL's Living the Circle of Life
###