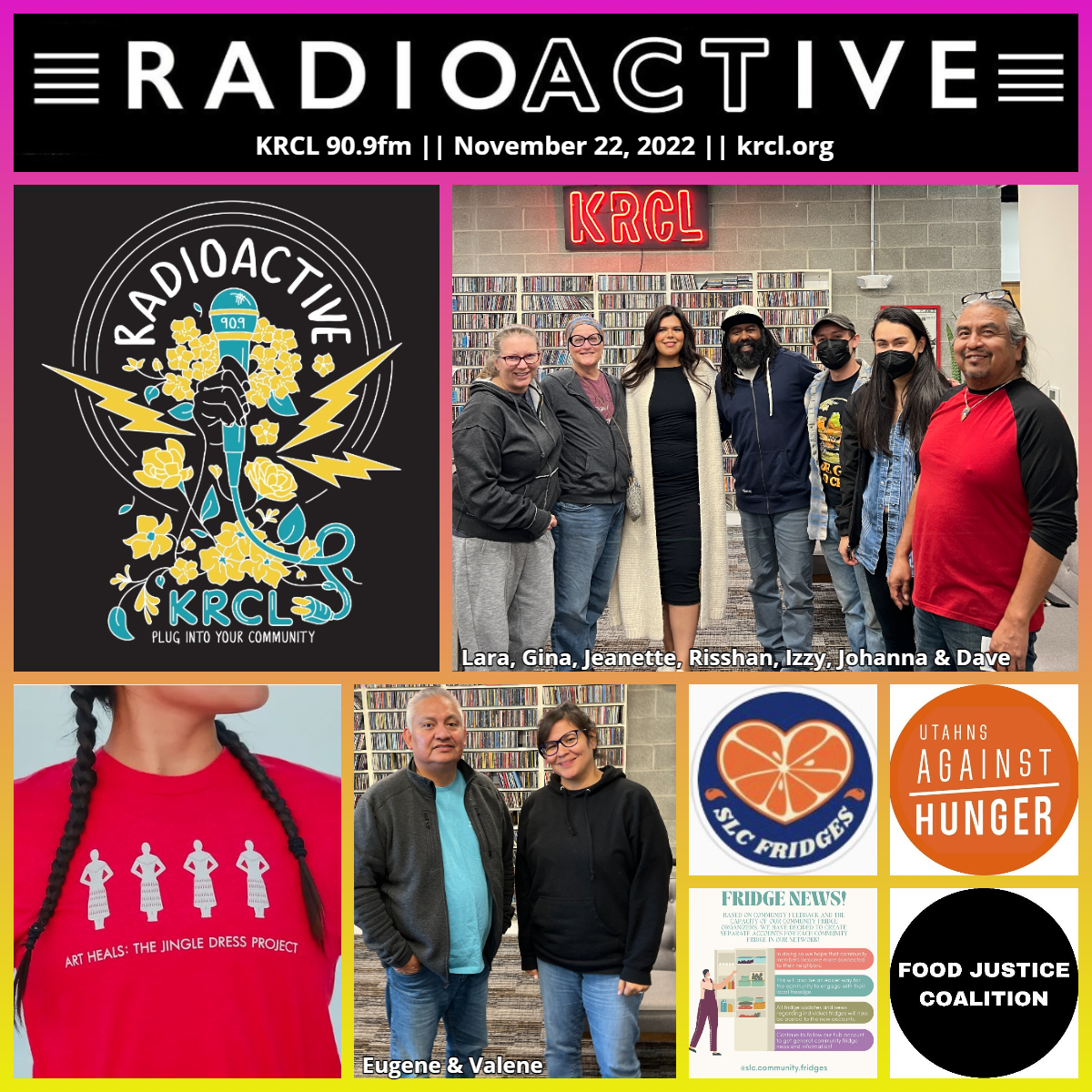 'Tis the season for an attitude of gratitude. Roundtable Tuesday convenes a panel to talk about food insecurity and community resources, featuring Utahns Against Hunger, Salt Lake Community Fridges and the Food Justice Coalition. Plus, Eugene Tapahe's Jingle Dress Project.
To hear tonight's show with full music, click here to listen on demand for the next 2 weeks. Otherwise use the player below.
Tonight's show featured the following people, organizations and/or events. Check them out and get plugged into your community!
From Living the Circle of Life, KRCL's Valene MC in conversation with Eugene Tapahe, Navajo, a designer, artist and photographer who specializes in capturing the beautiful landscape and people of the Southwest. Tapahe created Art Heals: The Jingle Dress Project "to take the healing power of the Ojibwe jingle dress to the land, to travel, to dance and capture a series of images to document the spiritual places our ancestors once walked, and to unite and give hope to the world through art, dance and culture to help us heal."
Roundtable Tuesday's attitude of gratitude panel discussed food insecurity and community resources with:
Guests' views, thoughts, or opinions are their own and do not necessarily reflect those of the board, staff, or members of Listeners' Community Radio of Utah, KRCL 90.9fm. Tonight's RadioACTive team included:
###