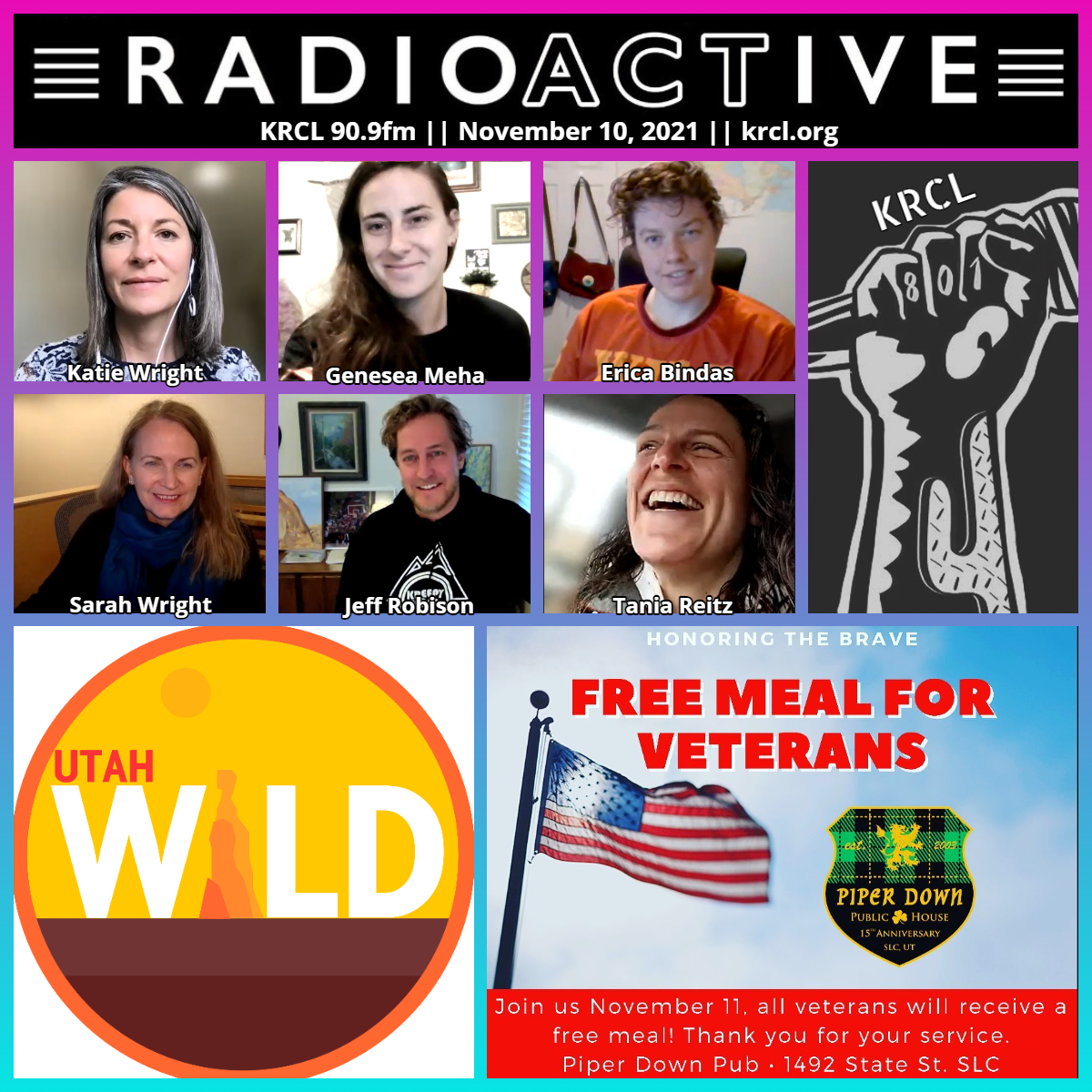 Meals for Veterans. Rally for #ThePeoplesMaps. COP26 reaction, call for Utah to lead. Meet The Utah Wild, Utah's first pro women's ultimate team.
Tonight's show featured the following people, organizations and/or events. Check them out and get plugged into your community!
Tomorrow is Veterans Day. Former Army medic Dave Morris talked about his tradition of treating veterans to free meals at any of his five bars on Veterans Day. Check them out:
Looking for Veterans Day activities? Check out this article on SLTrib.com: Here's where to honor members of the armed forces on Veterans Day
Katie Wright of Better Boundaries checked in on the way forward after Utah lawmakers ignored #thepeoplesmaps in their once-a-decade redistricting process. In response, Better Boundaries announced the Better Boundaries Accountability PAC.
COP26: With the UN Climate Summit going on in Scotland this week, RadioACTive passed the microphone to two people following the action from right here in Utah:
Looking for other local resources? Wright recommended the Utah Climate & Clean Air Compact and Citizens Climate Lobby - Salt Lake City.
Meet The Utah Wild, Utah's first pro women's ultimate team. RadioACTive passed the microphone to Erica Bindas, board member; Genesea "Gen" Meha, player; and Tania Reitz, head coach. There are several opportunities to get involved on the field and in support of Utah's latest pro team:
Views, thoughts or opinions shared by guests are their own and do not necessarily reflect those of the board, staff or members of Listeners' Community Radio of Utah, KRCL 90.9fm. Tonight's show was produced and hosted by Lara Jones.
###