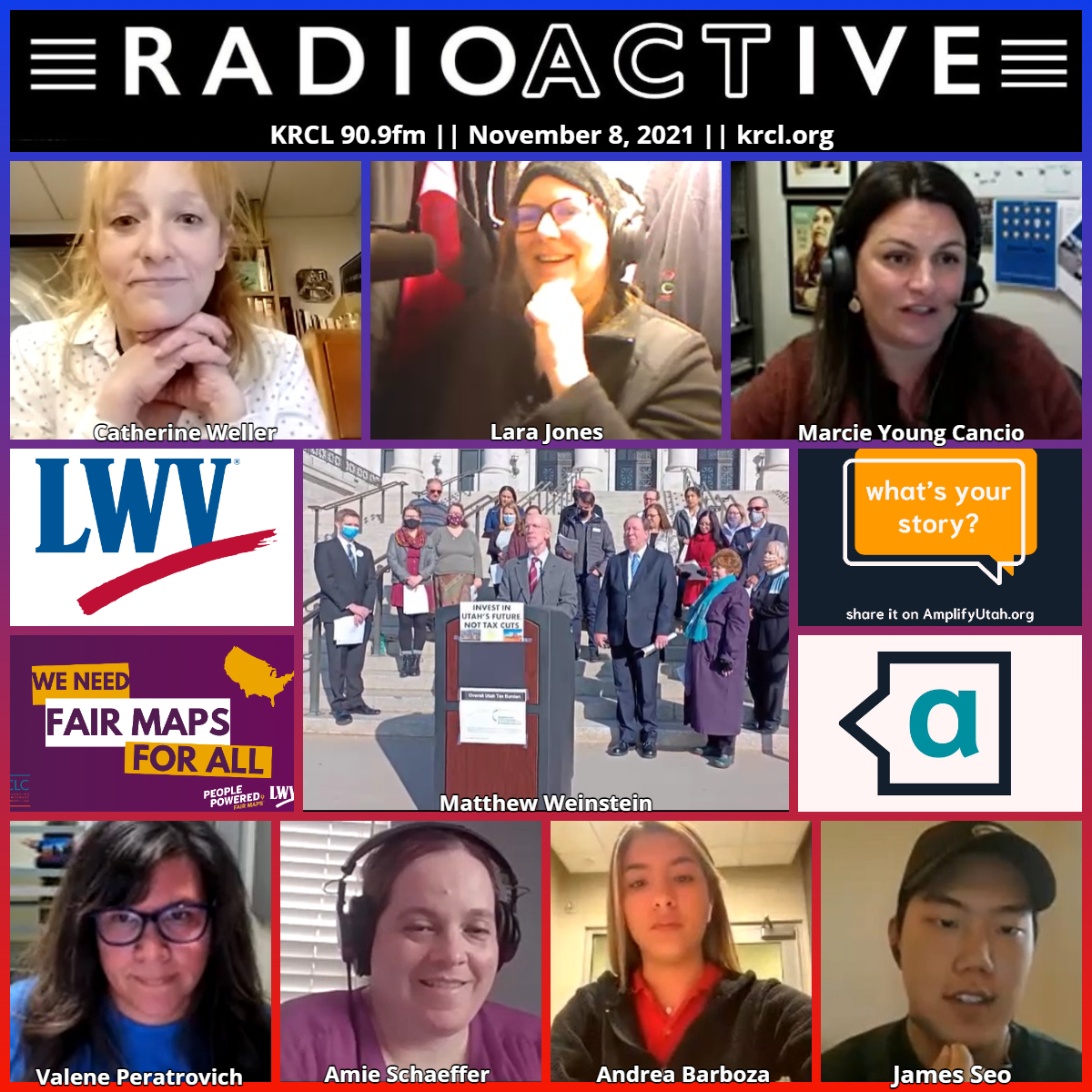 Panel with Amplify Utah and SLCC student journalists, featuring diverse stories and storytellers in our community. League of Women Voters of Utah with an update on #ThePeoplesBusiness. Voices for Utah Children joins Invest in Utah's Future call for no tax cuts, $5.2B investment in unmet needs.
Tonight's show featured the following people, organizations and/or events. Check them out and get plugged into your community!
Redistricting and other "special session" concerns are on the radar of Catherine Weller of the League of Women Voters of Utah. To contact your lawmakers or listen to their meetings, click here. The Utah Legislature starts its special session at 10:30 a.m. Tuesday, November 9, 2021.
Matthew Weinstein of Voices for Utah Children, part of the Invest in Utah's Future Coalition calling on lawmakers to fund $5.2B in unmet needs for the poor, for disabled Utahns, for education, health care, clean air, and a variety of other popular Utah priorities. Click here to learn more.
Marcie Young Cancio, Assistant Professor of Journalism and Digital Media at Salt Lake Community College, as well as founder and executive director of Amplify Utah. The media literacy non-profit "supports and facilitates engaged and dynamic journalistic storytelling to celebrate diverse points of view."
Tonight's featured student journalists and their recently published stories:
Views, thoughts or opinions shared by guests are their own and do not necessarily reflect those of the board, staff or members of Listeners' Community Radio of Utah, KRCL 90.9fm. Tonight's show was produced and hosted by Lara Jones.
###