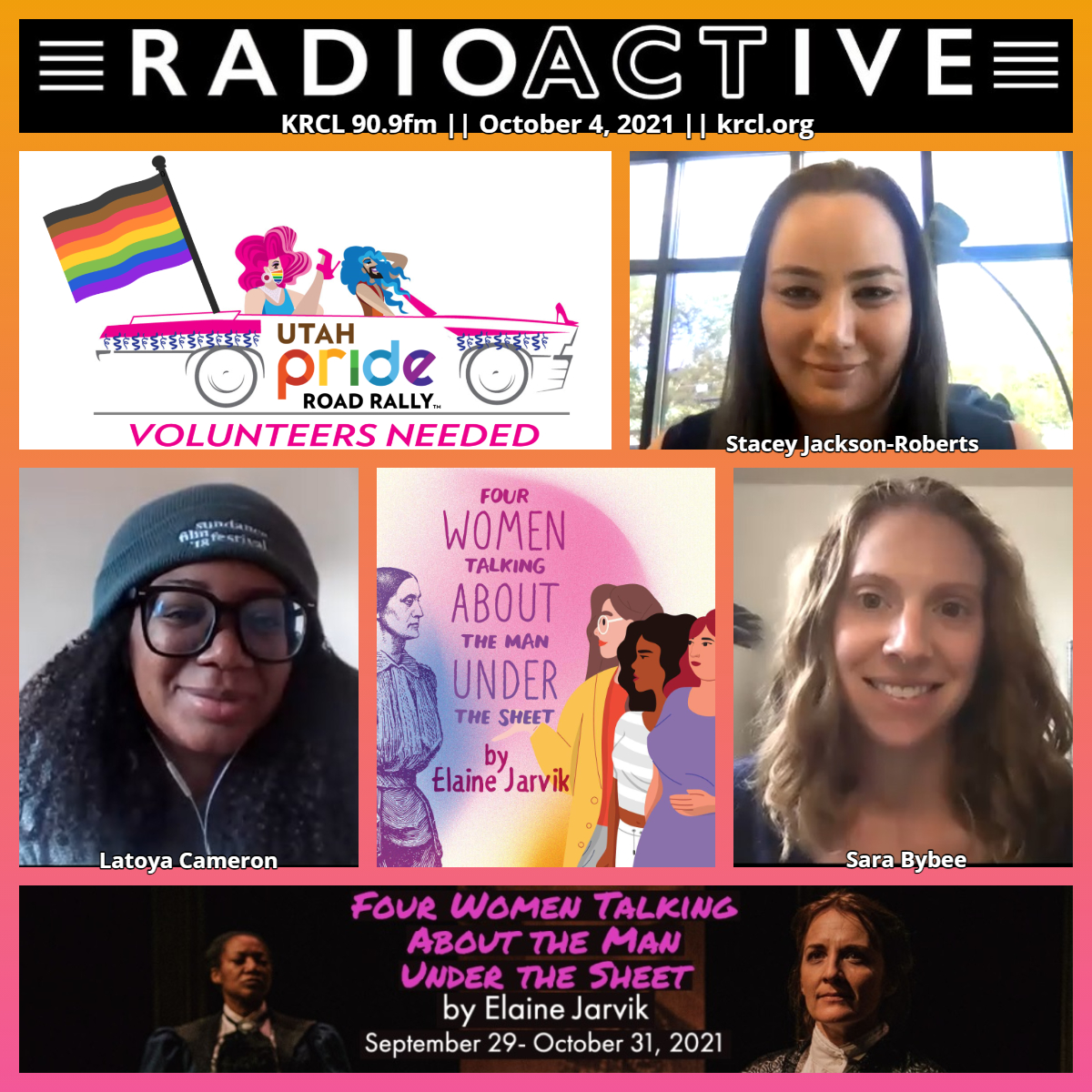 Meet the new CEO of the Utah Pride Center and learn about the nonprofit's 2nd annual road rally for National Coming Out Day. Sara Bybee returns to share the results of her study on LGBTQ+ couples, cancer and caregiving. SLAC raises the curtain on Four Women Talking About the Man Under the Sheet.
Tonight's show featured the following people, organizations and/or events. Check them out and get plugged into your community!
Meet Stacey Jackson-Roberts, the new CEO of the Utah Pride Center. She was born and raised on a cattle ranch and dairy farm in Beaver, Utah. With family ties in more rural parts of Utah, she knows what it's like to grow up in communities that are less affirming to LGBTQ+ individuals. Jackson-Roberts plans on using that life experience to focus on increasing resources in more remote parts of the state and in systemically marginalized communities. ]
Oct. 10: 2nd Annual Utah Pride Road Rally, 11a-2p along Main Street in downtown SLC. Event by Utah Pride Center: "Decorate your vehicle any way you want and come drag down Main Street to celebrate National Coming Out Day – Sunday, October 10th in Salt Lake City. Register your car now at utahpridecenter.org to enter in this Covid Safe event, it's your chance to come out and show your Pride." To register yourself or a team, click here. Due to Covid-19, the Utah Pride Center and Salt Lake County Health Department have asked the public to not congregate along the Road Rally Route but participate safely within your vehicle.
Views, thoughts or opinions shared by guests are their own and do not necessarily reflect those of the board, staff or members of Listeners' Community Radio of Utah, KRCL 90.9fm. Tonight's show was produced and hosted by Lara Jones.
###