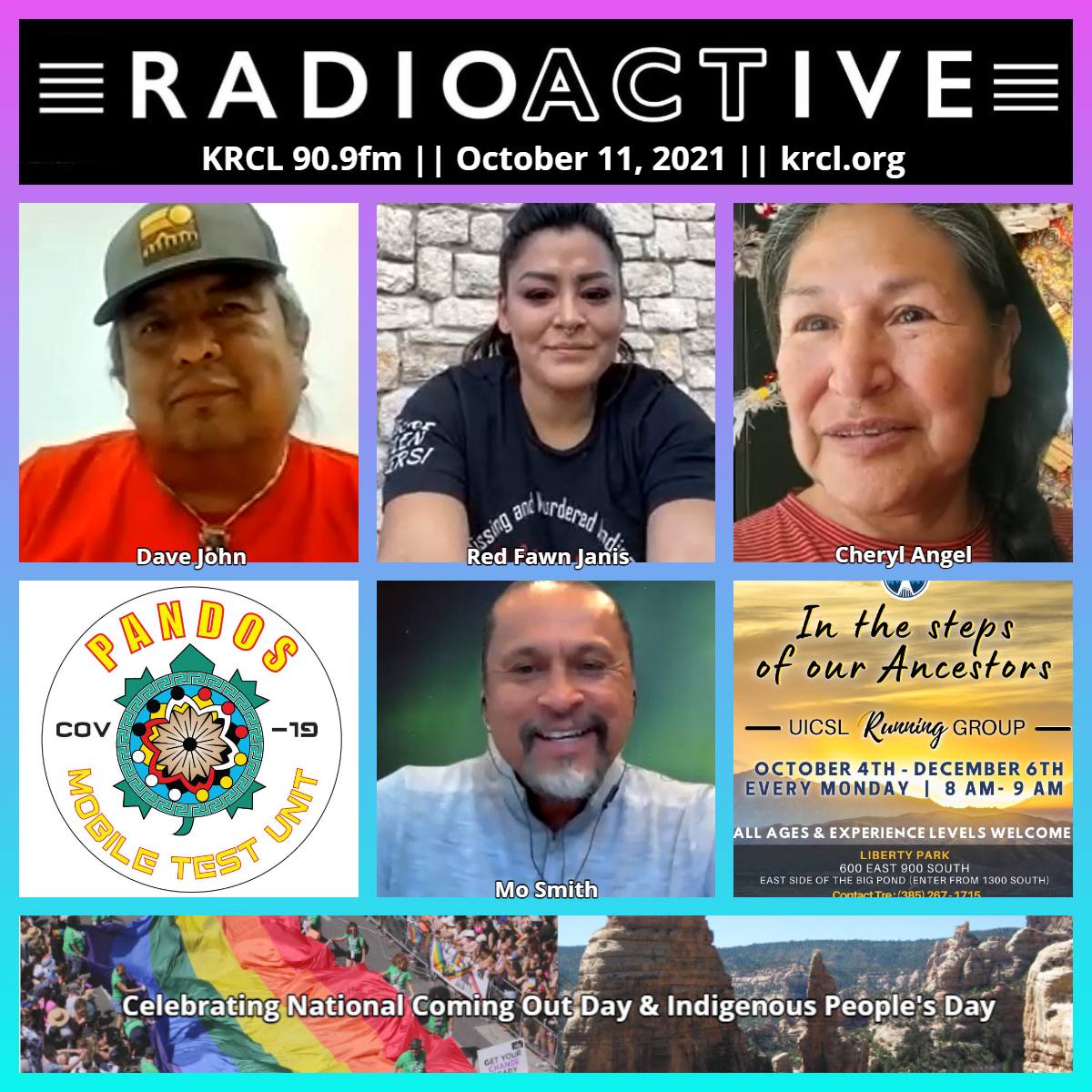 Indigenous People's Day with the Urban Indian Center of Salt Lake, PANDOS, Water Protectors and more. Plus, Sue Robbins with a message for National Coming Out Day.
Tonight's show featured the following people, organizations and/or events. Check them out and get plugged into your community!
Today is National Coming Out Day. Sue Robbins, RadioACTive Community Co-Host Emeritus, sent a greeting for the show. If you or someone you know needs help, resources or seeks to support LGBTQ+ family and friends, RadioACTive recommends the following groups in our community:
Today is also Indigenous People's Day. RadioACTive curated interviews with community members, including:
Views, thoughts or opinions shared by guests are their own and do not necessarily reflect those of the board, staff or members of Listeners' Community Radio of Utah, KRCL 90.9fm. Tonight's show was produced and hosted by Lara Jones and Dave John of PANDOS.
###