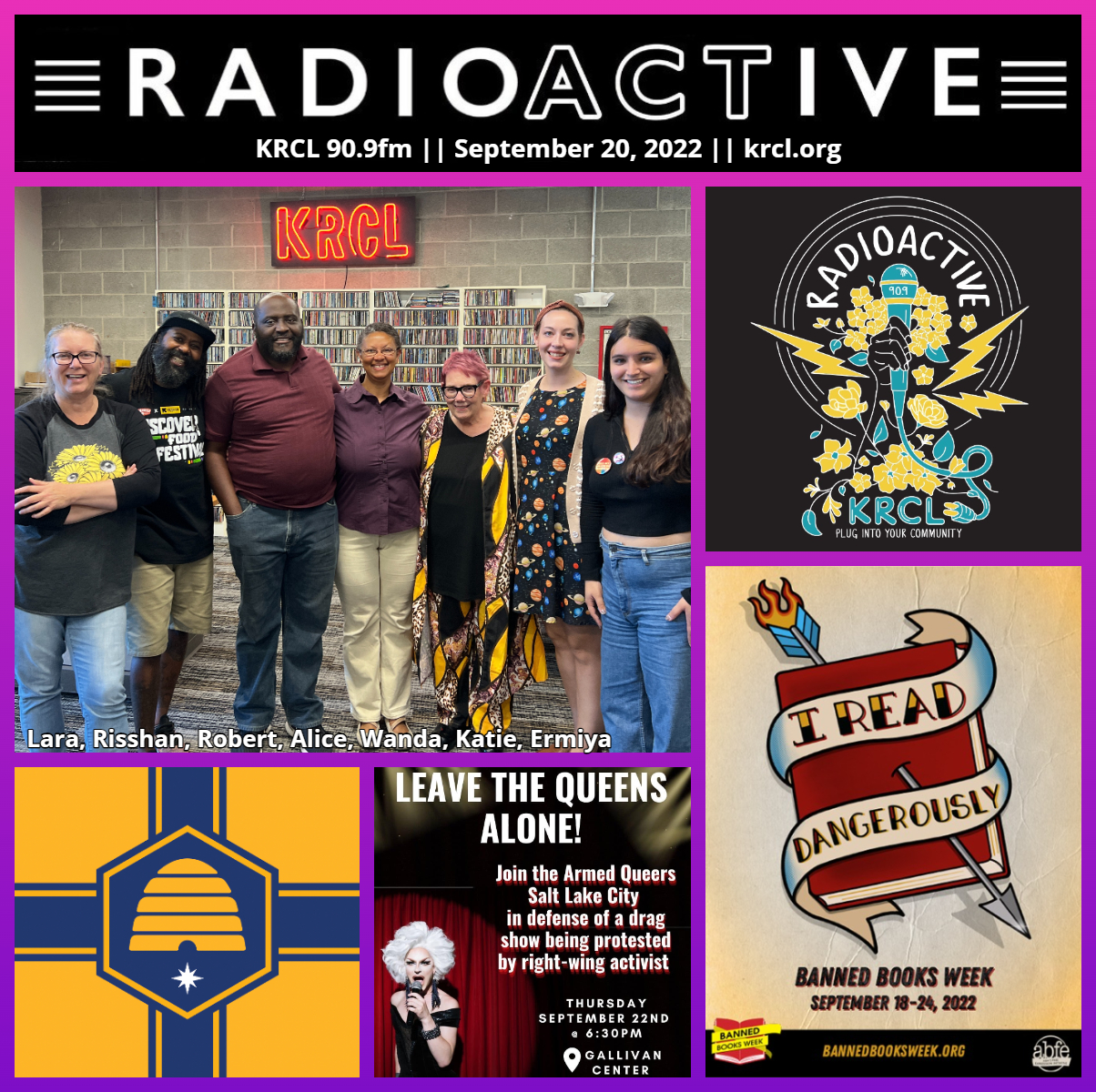 Roundtable Tuesday with Risshan Leak dives into Banned Books Week with the Utah Library Association. Plus, Armed Queers of SLC, and an update on the quest for a new state flag.
Tonight's show featured the following people, organizations and/or events. Check them out and get plugged into your community!
Robert and Alice Burch of Sema Hadithi African American Heritage and Culture Foundation recap the nonprofit's 7th Annual Tell The Story History Conference.
Sema Hadithi Foundation strives to "tell the story" of African-ancestored history, heritage, and culture in Utah by researching, preserving, and disseminating information throughout the community.
More Than a Flag: An update on the quest for a new state flag with project manager David Wicai and state Sen. Jake Anderegg, a member of the Utah State Flag Task Force. 
Sept. 22: Semi-final state flag exhibit opens, 11:15 a.m. on the south steps of the Utah State Capitol, 350 N. State St., SLC. Launching display of 20 Utah state flag semi-finalists, inspired by more than 7,000 ideas submitted by residents and artists statewide. Public feedback invited at: https://www.surveymonkey.com/r/MoreThanAFlagAll22. Flag exhibits also will be hosted in Logan and Cedar City.
Ermiya Fanaeian of Armed Queers Salt Lake City, which calls itself a socialist LGBTQ organization dedicated to Queer people's self determination.
Sept. 22: Rally in defense of drag show, 6:30 p.m. at Gallivan Center, Main Street entrance by pillar. The Armed Queers Salt Lake City has called for a rally, where everyone is invited, to show up in support of queer gatherings, and against intimidation tactics that seek to put an end to such gatherings.
Roundtable Tuesday dived into Banned  Books Week, featuring Wanda Huffaker and Katie Wegner of the Utah Library Association.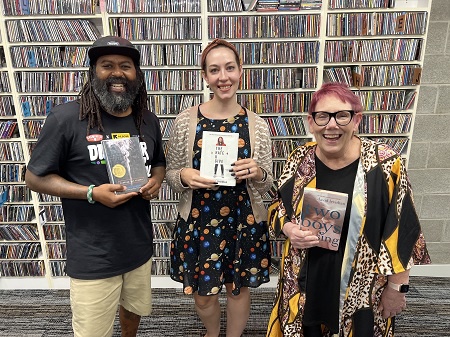 Utah libraries are standing against censorship and celebrating Utahns' Freedom to Read during Banned Books Week, September 18-24. Banned Books Week was established in 1982 in order to promote free and open access to information. Libraries across Utah are planning events and displays during Banned Books Week to showcase their diverse and inclusive collections. 
Springville residents can join a Banned Books Week Book Club to discuss the often challenged Fahrenheit 451 and censorship in general. 

The Marriott Library at the University of Utah is hosting several events including discussions touching on censorship and book banning and a trivia table.

 Washington County Library System Hurricane Branch will be offering their patrons a Reading Challenge and displaying banned books during the week. 

Many libraries, including Day-Riverside and North Logan Library are celebrating Banned Books Week with prominent displays throughout the month.

Additionally, the 25th Utah Humanities Book Festival will be offering a reading series, called Reading Dangerously, hosted at public libraries in Salt Lake City, Ogden, and Park City about challenged titles.
Guests' views, thoughts, or opinions are their own and do not necessarily reflect those of the board, staff, or members of Listeners' Community Radio of Utah, KRCL 90.9fm. Tonight's RadioACTive team included:
###