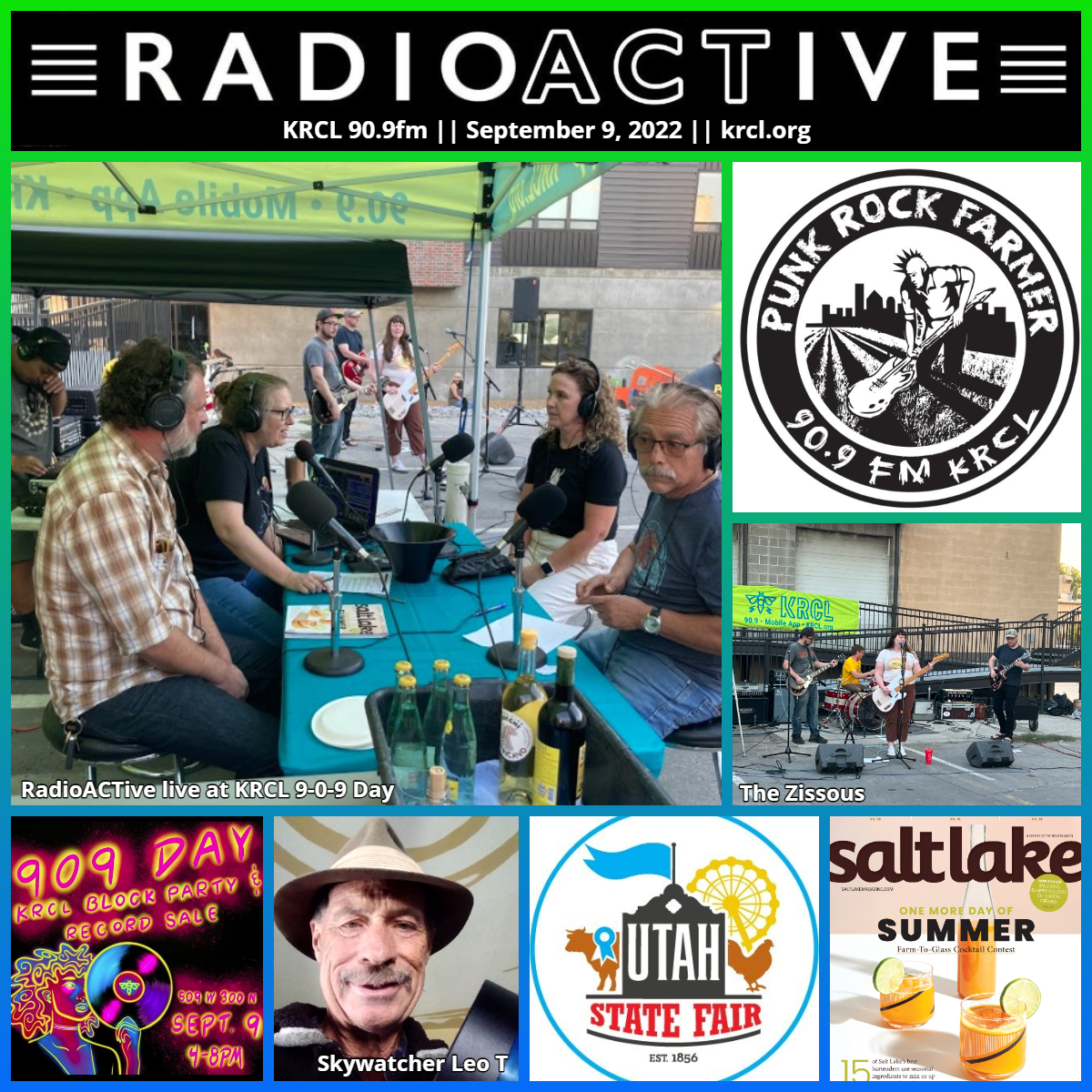 Punk Rock Farmer Friday, live from KRCL's 9-0-9 Day Block Party and Record Sale! Featuring fresh, homegrown music from The Zissous, #whatsfresh at the Utah State Fair, #ontheroad at the Cortez Farmers Market, farm-to-glass cocktail fun with Salt Lake magazine, Festa Italiana, TreeUtah, Skywatcher Leo T, and more.
Tonight's show featured the following cool people, places and things. Check them out and get plugged into your community!
Fresh, homegrown music from The Zissous, a punk band based in Salt Lake City, Utah. Their EP "She-Devil" is out now.
Dave Galvan of Mestizo Coffee House, which served up fresh empanadas during the Block Party. Located at 631 W. North Temple, they're one KRCL's neighbors.
Dana Rossi of Festa Italiana SLC, which takes place next weekend at the Gateway in SLC. 
Meet the Neighbors: Amy May of TreeUtah, a nonprofit that works with students, municipalities, local businesses, community groups, and volunteers to plant trees in public spaces throughout the state. 
Tree Utah's Community Tree Planting program helps make schools, parks, and other spaces beautiful and inviting by planting and maintaining large trees. With newly planted trees, these areas will help improve the air, lower temperatures in our cities, and even reduce crime.

To ensure the health of natural ecosystems, Tree Utah's Ecological Restoration volunteers help plant thousands of native trees and woody perennials along riparian corridors like the Jordan River. They also work on reforestation efforts on National Forest Service lands such as in Little Cottonwood Canyon and Big Cottonwood Canyon in Salt Lake County. 
#ManyCulturesOneSky with SkyWatcher Leo T, a RadioACTive volunteer-contributor who shares his love for the night sky and cultural tales of the constellations during #PunkRockFarmerFridays. Tonight, a visit with retired UVU professor Larry Harper,  who shared a story of seeing a spectacular vista in the Sea of Rains. Plus, the latest news on Artemis-1!
Shell Yeah of Rock Camp SLC, which was screenprinting the KRCL Bee and logo on t-shirts during 9-0-9 Day. Look for their rock camp for adults this fall!
Farm-to-glass cocktails with Jeremy Bradford Pugh of Salt Lake magazine and mixologist Alex Thompson of Copper Common, who mixed a special cocktail -- Last Spritz of Summer -- for us during the show. You have until October 21 to visit the 15 participating bars in SL Mag's annual contest. For details, click here.
#WhatsFresh with the Punk Rock Farmer from the Cortez, Colorado, Farmers Market. Featuring Red Canyon Farm of the Southwest Farm Fresh Cooperative and Vibrant Earth Seeds.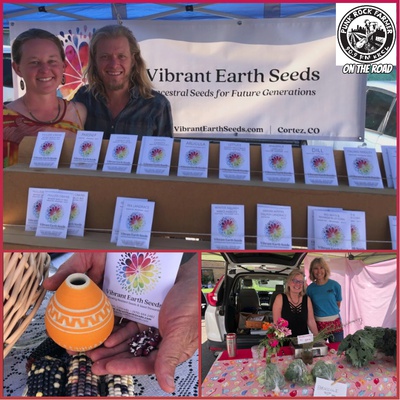 For Al's Urban Farm Report, RadioACTive spoke with Lacey Papageorge of Dairy West, sponsor of the butter cow and more at the Utah State Fair -- going on now through Sept. 18 at the Utah State Fair Park, 155 N. 1000 W., SLC. 
Guests' views, thoughts, or opinions are their own and do not necessarily reflect those of the board, staff, or members of Listeners' Community Radio of Utah, KRCL 90.9fm. Tonight's RadioACTive team included:
###