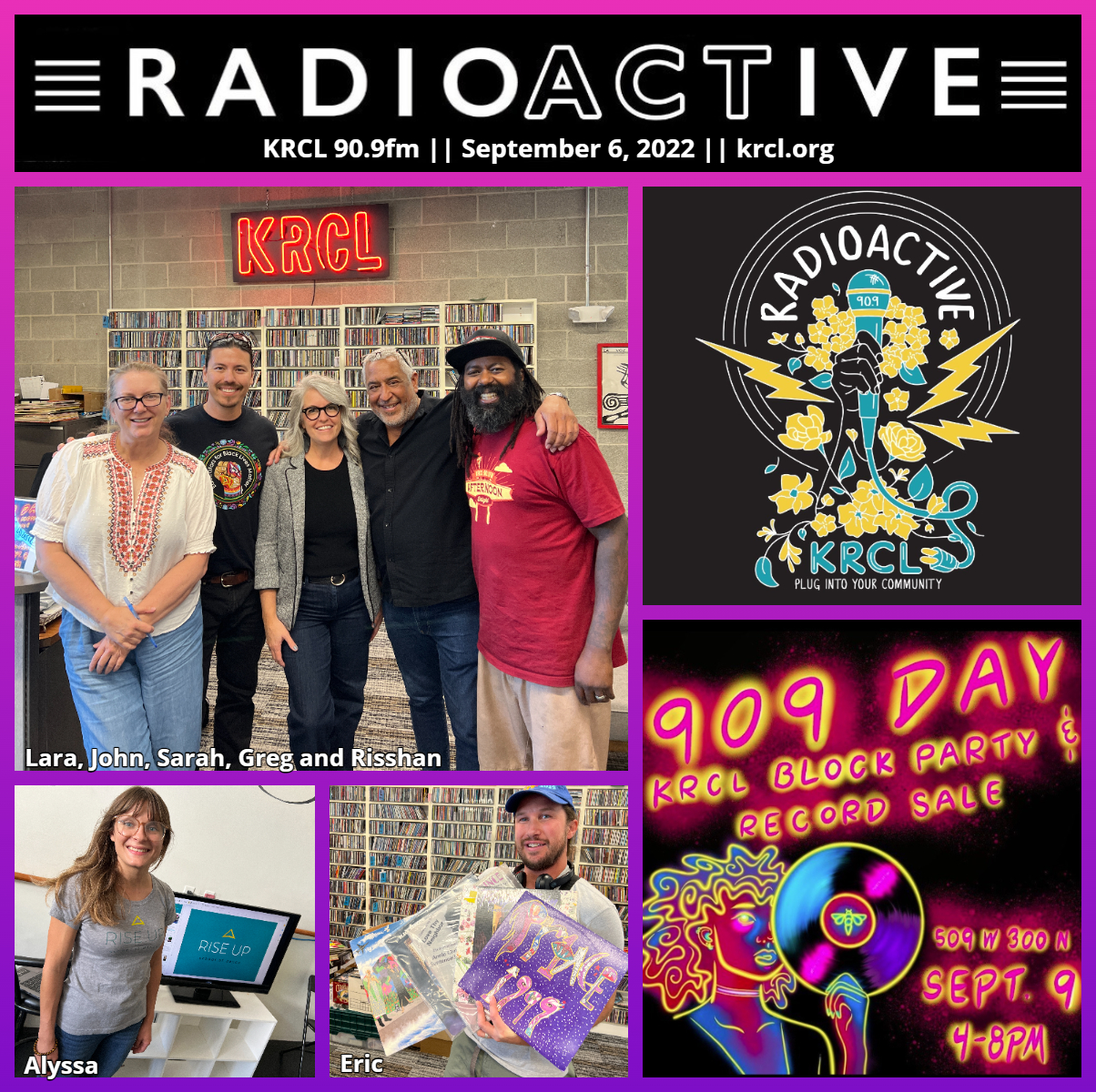 Volunteer Host Risshan Leak returns with a Roundtable Tuesday back-to-school panel discussion with SLEA teachers. Plus, meet the neighbors: Rise Up School of Dance, Crate Digging Prince-style, and school lunch in Moab.
Tonight's show featured the following people, organizations and/or events. Check them out and get plugged into your community!
Molly Marcello of KZMU in Moab with a report on the end of the federal program that provided free school lunches for all. This story was shared with us via Rocky Mountain Community Radio, a network of public media stations in Colorado, Wyoming, Utah and New Mexico, including KRCL.
Crate Digging 101 with Eric P. Nelson: The Prince edition.
Meet the neighbors: Alyssa Ruesch of Rise Up School of Dance, one of KRCL's many artful neighbors in the Guadalupe Neighborhood of SLC. Come down to 9-0-9 Day to meet them and get signed up!
Volunteer Host Risshan Leak returned with a Roundtable Tuesday back-to-school panel discussion. Featured teachers:
Greg Mohammed, Horizonte Instruction & Training Center, and a member of Salt Lake Education Association's Political Education and Action Committee
Sarah Lea, who teaches math at Highland High School and has been in the SLCSD for 13 years
John Arthur, who teaches 6th Grade at Meadowlark Elementary in SLC
Teachers' MMA Playlist:
"Times They Are A-Changing" by Tracy Chapman
"Good Day For a Good Day" by Michael Franti

"Brave" by Sara Bareilles

"The Climb" by Miley Cyrus
Guests' views, thoughts, or opinions are their own and do not necessarily reflect those of the board, staff, or members of Listeners' Community Radio of Utah, KRCL 90.9fm. Tonight's RadioACTive team included:
###