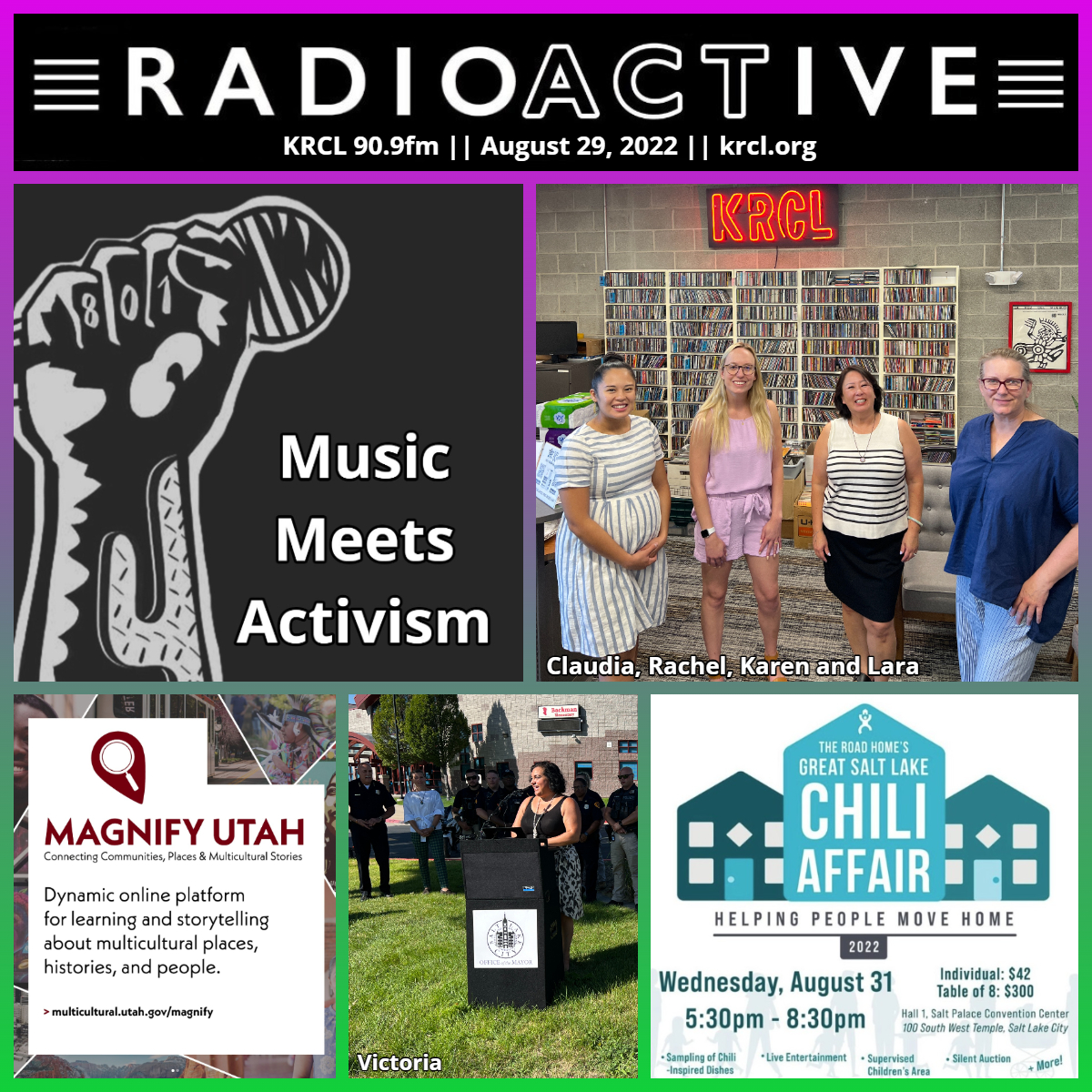 Magnify Utah mash-up with Music Meets Activism, featuring Rep. Karen Kwan on the Chinese Community: A Pattern of Growth and Tradition. Plus, the 36th annual Great Chili Affair for The Road Home, Skywatcher Leo T's Artemis-1 update, and SLC Councilwoman Victoria Petro-Eschler on a back-to-school safety initiative.
Tonight's show featured the following people, organizations and/or events. Check them out and get plugged into your community!
Rachel Anderson of The Road Home, which hosts its annual chili fundraiser this week!
Aug. 31: The 36th annual Great Salt Lake Chili Affair, 5:30-8:30 p.m. at Salt Palace Convention Center – Hall 1, 100 S. West Temple, SLC. Event by The Road Home: "Each Fall since 1986, The Road Home has hosted The Great Salt Lake Chili Affair, a community fundraiser to support our programs and services that help people step out of homelessness. We are so happy that this family-friendly event is back and in person this year! Many activities will be available such as a silent auction, opportunity drawing, supervised children's area, live DJ, and chili-inspired dishes from talented community chefs." For tickets and event info, click here.
SkyWatcher Leo T with an update on the Artemis Mega Moon Rocket launch that was scrubbed earlier today. Dubbed "Artemis 1," it will be the first test flight of the agency's new Space Launch System and the uncrewed Orion crew capsule.
SLC District 1 City Councilwoman Victoria Petro-Eschler on back-to-school in the Capital City, plus an inland port update.
A Music Meets Activism mashup with Magnify Utah, featuring Claudia Loayza and Rep. Karen Kwan on the Chinese Community in Utah.
Guests' views, thoughts, or opinions are their own and do not necessarily reflect those of the board, staff, or members of Listeners' Community Radio of Utah, KRCL 90.9fm. Tonight's RadioACTive team included:
###