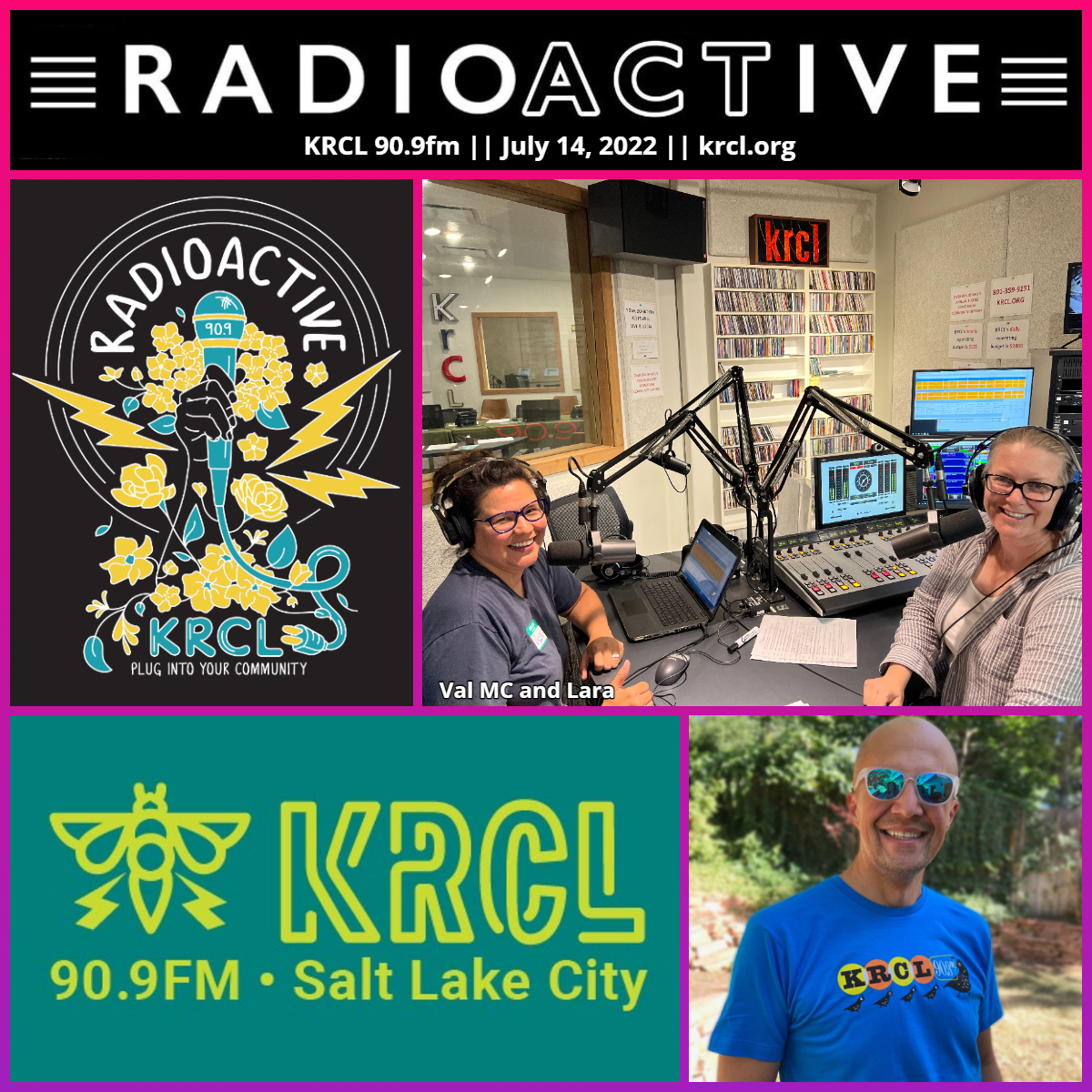 Summer Drive with Lara Jones, Valene MC and The Bicycle Collective, our Summer Drive #giftsforgood partner.
Thank you to all the listeners who supported RadioACTive with Volunteer Host Valene MC (host of Living the Circle of Life, Sundays from 7-10 AM) and Executive Producer Lara Jones tonight. You can listen on-demand for the next two weeks to hear our playlist for grassroots activists, community builders, punk rock farmers and DIY creatives.
And there's still time to make your Summer Drive donation today. Call 801-359-9191 or go online to krcl.org. Consider our Gifts for Good program to help KRCL, The Bicycle Collective and all the good we do in our community.
Many thanks to Donna McAleer and Kai Cox for sharing more of the collective's mission on tonight's show:
RadioActive · Gifts for Good - Bicycle Collective part 2
Guests' views, thoughts or opinions are their own and do not necessarily reflect those of the board, staff or members of Listeners' Community Radio of Utah, KRCL 90.9fm. Tonight's RadioACTive team included:
Lara Jones, executive producer and host
Valene MC, volunteer host
###