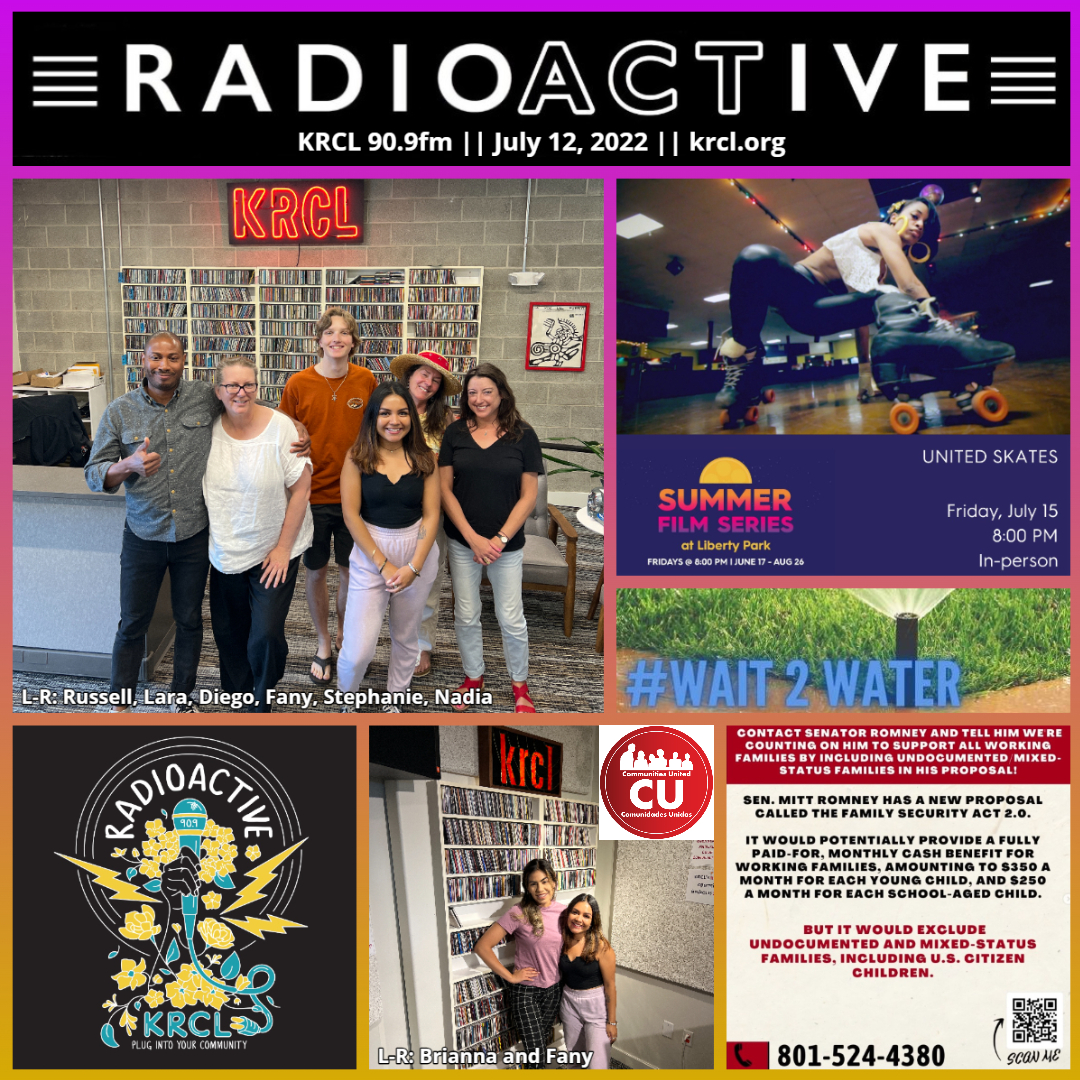 Black Bold and Brilliant and a Utah Film Center screening of United Skates at Liberty Park. Plus, Comunidades Unidas on Romney's Family Security Act 2.0, and Water Checkers to help you dial in your yard.
Tonight's show featured the following people, organizations, and/or events. Check them out and get plugged into your community!
Black Bold and Brilliant's Risshan Leak and Utah Film Center's Russell Roots talked about roller-skating rinks and their historic importance in African-American communities. Be sure to join BBB and the Utah Film Center for a free screening of United Skates this Friday at Liberty Park. Skate-in starts at 7pm, film at 9pm.
Fany De Lucas and Brianna Puga of Comunidades Unidas on the Working Families Against Romney's Family Security Act 2.0 Toolkit. To download a copy, click here.
From the Great Salt Lake Collaborative, a conversation to help you dial in your sprinklers and other water conservation tips. Guests included GSLcollab freelance writer Nadia Pflaum and Stephanie Duer, SLC's Conservation Program Manager.
The Great Salt Lake Collaborative is a solutions journalism initiative that partners news, education and media organizations, including KRCL, to help inform people about the plight of the Great Salt Lake—and what can be done to make a difference before it is too late. Read all of our stories at greatsaltlakenews.org.
Guests' views, thoughts, or opinions are their own and do not necessarily reflect those of the board, staff, or members of Listeners' Community Radio of Utah, KRCL 90.9fm. Tonight's RadioACTive team included:
###