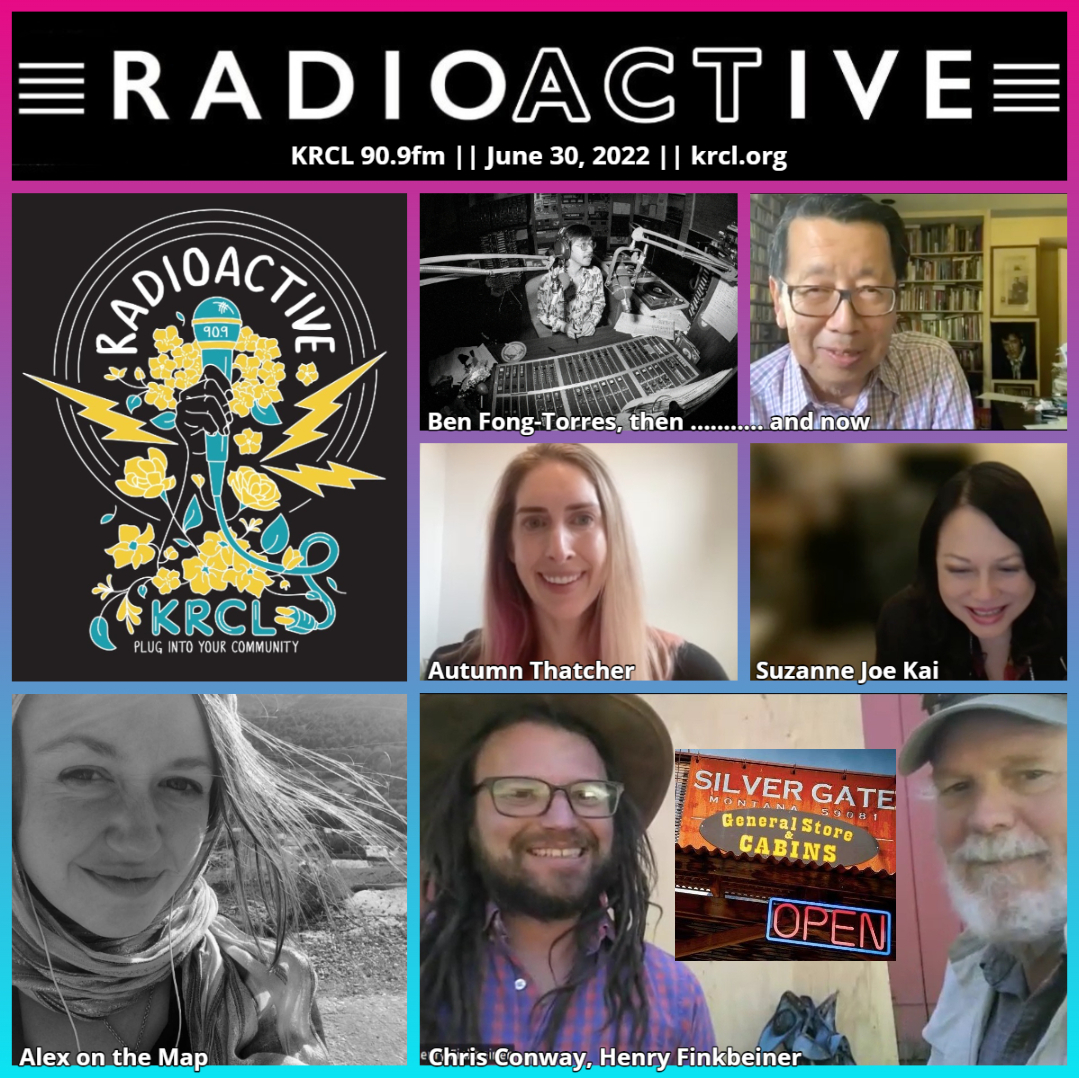 Get ready for the Fourth of July weekend with camping and movies. National parks guide Alex on the Map and Silver Gate Lodging in Yellowstone. Dino Don is in town to debut robotic dinosaurs at Thanksgiving Point. Plus, RadioACTive's Autumn Thatcher talks with iconic Rolling Stone editor and music writer Ben Fong-Torres, whose life story is told in a new Suzanne Joe Kai documentary now streaming on Netflix.
Tonight's show featured the following people, organizations, and/or events. Check them out and get plugged into your community!
"Dino Don," one of Steven Speilberg's personal dinosaur consultants during the filming of the original Jurassic Park. He is in town tomorrow night to showcase the robotic dinosaurs he designed for Thanksgiving Point's Dinosaur Island experience in the Ashton Gardens, followed by a special screening of Jurassic Park there. For more details and tickets, click here.
Don Lessem is one of the world's leading presenters of dinosaurs, the author of 40 books of natural history and adviser to Stephen Spielberg's Jurassic Park. Lessem has excavated and reconstructed the world's largest meat-eating and plant-eating dinosaurs in Patagonia and Mongolia. He creates giant touring exhibitions, is host and creator of NOVA documentaries, and adviser to Universal Studios and Disney theme parks. The Argentine dinosaur, Lessemsaurus, was named in honor of his contributions to dinosaur research.
Getting ready for a summer camping trip? RadioACTive checked in with a couple of guides and outfits providing services in our national parks, including Yellowstone where record flooding is taking its toll on the tourist economy. RadioACTive spoke with:
Alex Schnee of Alex on the Map, a native to Montana and outdoor travel expert. She just launched her tours in Flathead Valley and Glacier National Park in part to alleviate pressure on the Park System and offer availability during this busy summer.

Henry Finkbeiner and Chris Conway of Silver Gate Lodging, consists of 29 cabins and a general store nestled in the beautiful and peaceful town of Silver Gate, Montana. Silver Gate, Montana is located just one mile outside the North East Entrance to Yellowstone National Park. Picturesque and serene, it is the perfect place to stay for anyone looking to not only explore Yellowstone but also get away from the hustle and bustle of daily life.
Autumn Thatcher, RadioACTive's entertainment correspondent, reviewed Like a Rolling Stone, the Life and Times of Ben Fong-Torres, including an interview with the legendary and first RS music editor.
The documentary about Ben's life is an epic sweep through the world of rock and roll. The American-born son of Chinese immigrants, he grew up in Chinatown with only a radio to the outside world. Now streaming on Netflix. Follow him on Instagram, @fongtorres.
Guests' views, thoughts, or opinions are their own and do not necessarily reflect those of the board, staff, or members of Listeners' Community Radio of Utah, KRCL 90.9fm. RadioACTive's Lara Jones produced and hosted tonight's show.
###