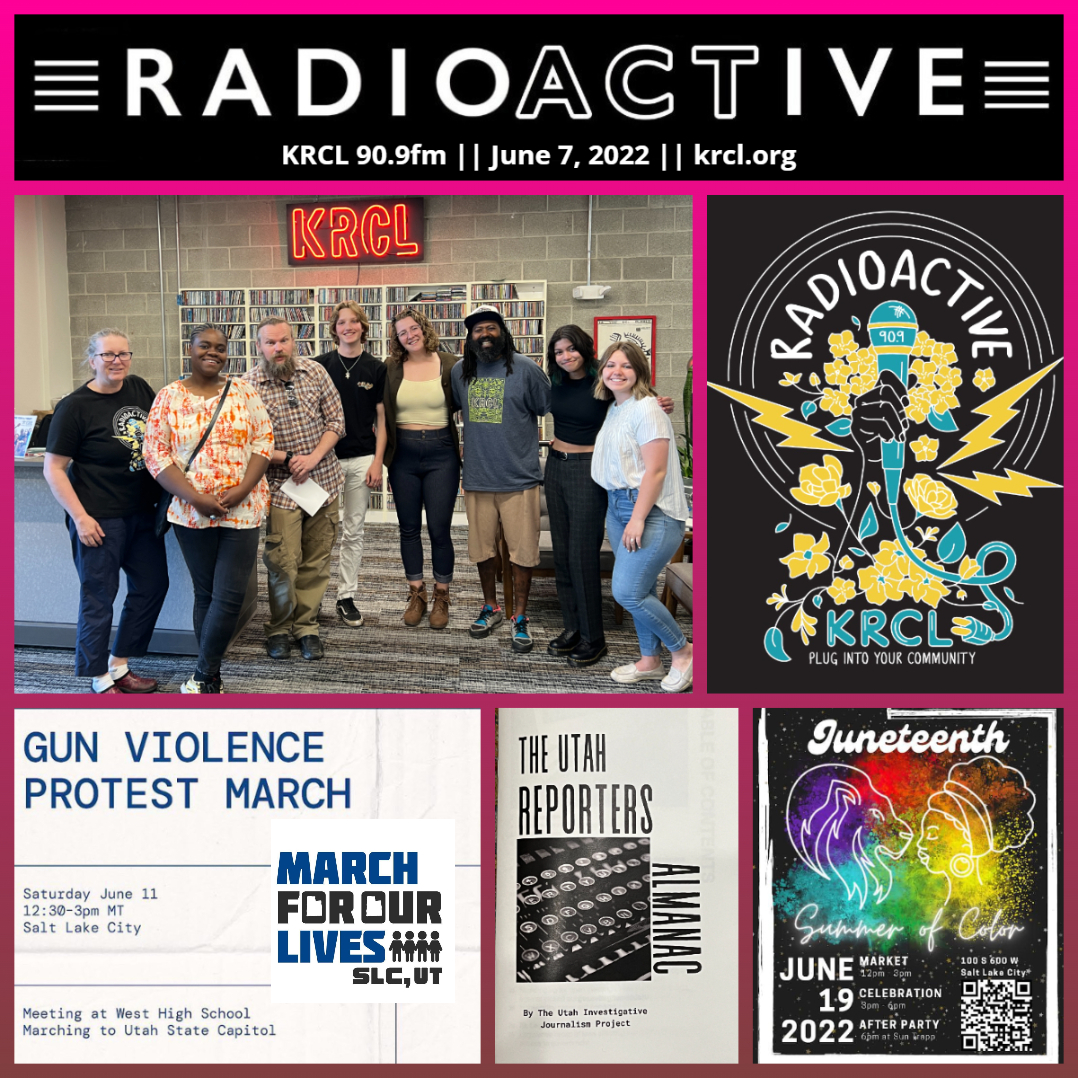 March For Our Lives is planning a nationwide day of protest on June 11. Volunteer Host Risshan Leak passes the microphone to find out what student activists have to say about school safety and gun laws. Plus, Summer of Color Juneteenth Festival and the Utah Reporters Almanac.
Tonight's show featured the following people, organizations and/or events, led by Volunteer Host Risshan Leak:
Natasha Cadet of Solidarity For Justice, a Black / POC-led group whose mission is to build bridges of communication and understanding between law enforcement, people of color, society, and public officials who create legislation.
Eric Peterson of The Utah Investigative Journalism Project, a public service journalism and educational resource for the state and region. The nonprofit just published its first Utah Reporters Almanac, a resource guide for journalists and curious citizens alike.
Tonight's Roundtable Tuesday panel featured three organizers from March For Our Lives SLC, including Ellie Otis, Saey Kamtekar and Natalie Reese.
June 11: March For Our Lives SLC, 1:00 p.m. starting at West High School, 241 N. 300 W., SLC, then marching up to the Utah State Capitol. "Anyone who doesn't want to march, is more than welcome to meet at the Utah State Capitol South Steps anytime after 1:00 p.m. Marchers should start arriving around 1:30 p.m. More information will be coming shortly to address accessibility concerns and needs including the march path."
Guests' views, thoughts or opinions shared by guests are their own and do not necessarily reflect those of the board, staff or members of Listeners' Community Radio of Utah, KRCL 90.9fm.
Volunteer Risshan Leak hosted tonight's show, which was produced by
Lara Jones
and intern Diego Bradley.
###