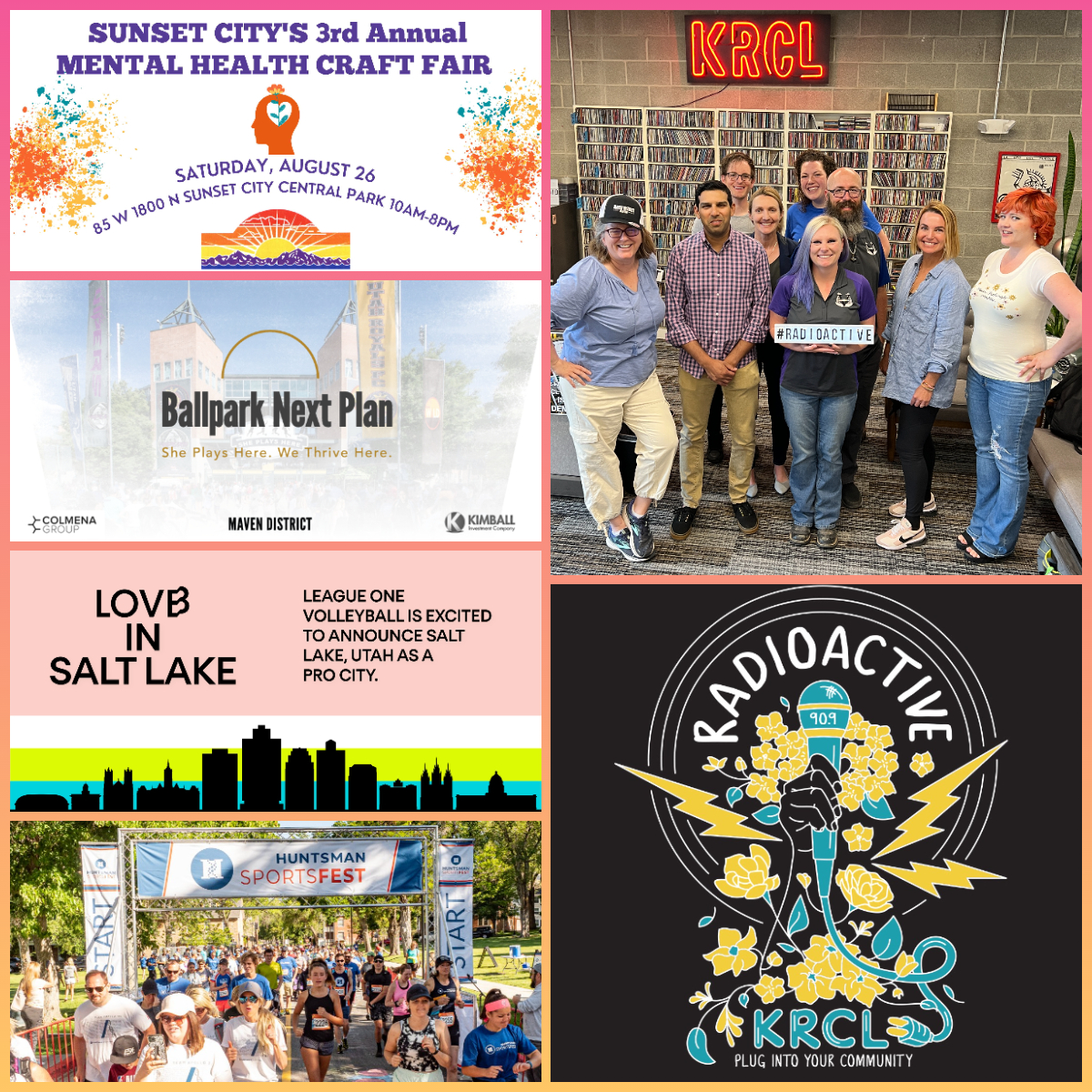 RadioACTive explores the momentum for a women's sports hub with She Plays Here and League One Volleyball, which earlier today announced SLC as the home of its fourth pro team. Plus, Huntsman Sportsfest and Sunset City's annual Mental Health Craft Fair.
Tonight's show features the following people, organizations and/or events. Check them out and get plugged into your community!
Sunset City Councilmember Nakisha Rigley and Horse's Valhalla's Karina Redweik and Keith Bonham about Sunset City's 3rd Annual Mental Health Craft Fair set for Aug. 26 at Sunset Central Park. For more details, click here.
Hunstman Sportsfest is coming up June 10 in SLC. To find out more, RadioACTive spoke with Jameson Blosil about his experience receiving treatment at Hunstman Cancer Institute — and why he's running in this year's event — and Huntsman Cancer Institute Event Coordinator Kristen VanLeeuwen.
June 10: "Hunstman Sportsfest activities are held at or start/finish at the Fort Douglas area of the University of Utah campus, and cheers ring out across Fort Douglas Field as the wheels and feet of friends and family cross the finish line. Celebrate your achievement with everyone at the Finish Line Festival with food, drinks, fun music, giveaways from sponsors, games, and a kid's zone play area. Join as an individual, a family, or a team on June 10 and support a day to eradicate cancer."
Earlier today, League One Volleyball (LOVB) announced that it had chosen SLC as the home of its fourth professional women's volleyball team. And just last week, SLC chose the She Plays Here concept as its top professional idea for what to do with Smith's Ballpark once The Bee's vacate it next year. So, is there finally momentum to build a women's sports hub in Utah? RadioACTive convened a panel to find out. Guests included:
Guests' views, thoughts, or opinions are their own and do not necessarily reflect those of the board, staff, or members of Listeners' Community Radio of Utah, KRCL 90.9fm. Questions, comments or suggestions for the show? Email radioactive@krcl.org. Tonight's RadioACTive team included:
###