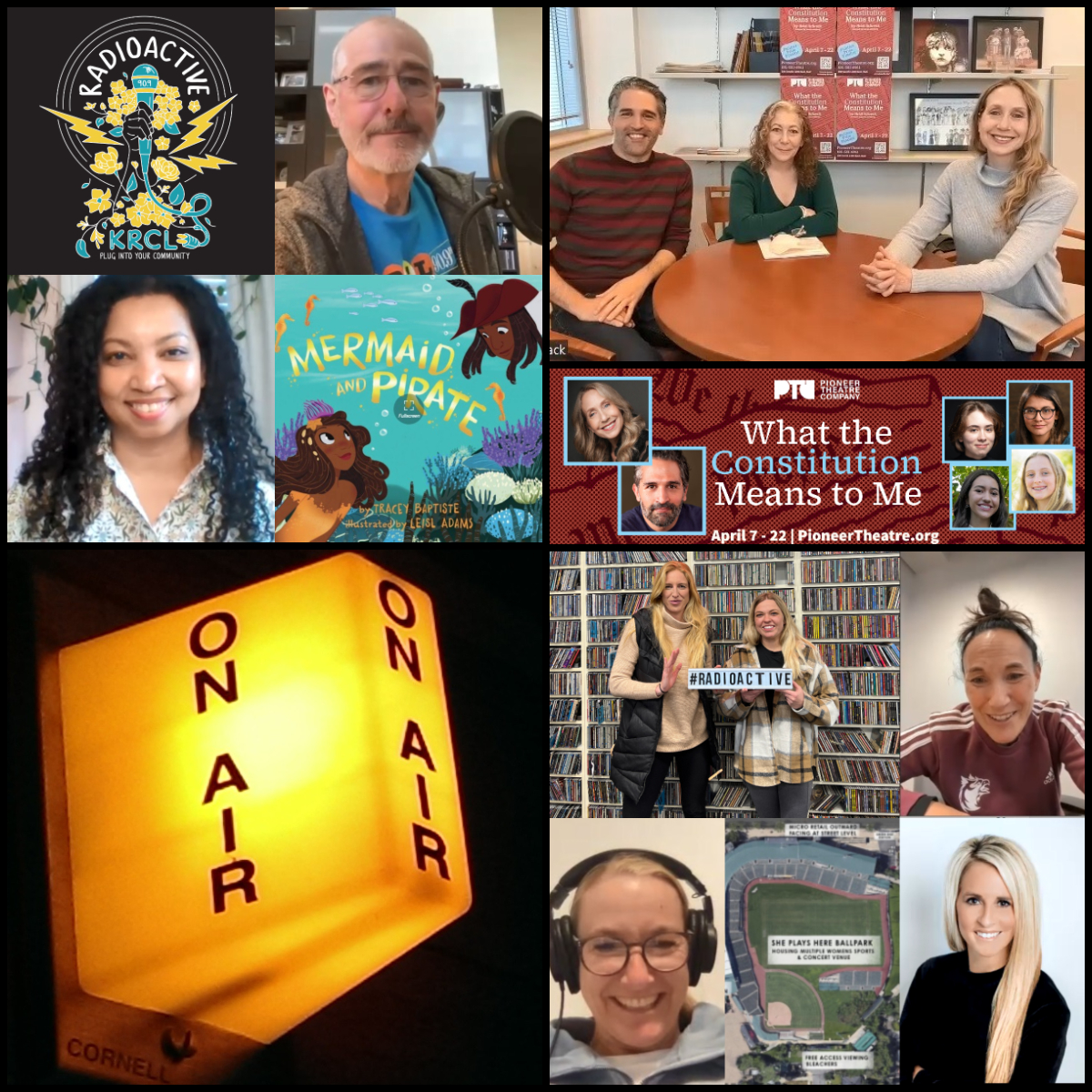 The future of Smith's Ballpark may be female. RadioACTive explores the possibilities of a women's athletic training center. Plus, NYT best-selling author Tracey Baptiste on why mermaids have always been Black, and a preview of PTC's production of What the Constitution Means to Me.
Tonight's show featured the following people, organizations and/or events. Check them out and get plugged into your community!
With The Bee's departure from Smith's Ballpark, there is an opportunity to redesign the ballpark. One group wants to see it turned into a training center for female athletes. Panelists:
A live-action Little Mermaid featuring a Black actress in the role of Ariel is set to be released Memorial Day Weekend. RadioACTive Volunteer Host Nick Burns spoke about the progress and the backlash of Disney storytelling with New York Times bestselling author Tracey Baptiste. Her new children's book, Mermaid and Pirate, was released this week.
READ: Mermaids Have Always Been Black. The uproar over Disney casting Halle Bailey as the Little Mermaid overlooks generations of Caribbean and African folklore. Source: Tracey Baptiste, New York Times, July 10, 2019
Pioneer Theatre Company, Utah's premier professional theatre, presents the 2019 Pulitzer Prize finalist What the Constitution Means to Me from April 7 through 22, 2023. Lara Jones spoke with Director Karen Azenberg, lead actor Laura Jordan (Heidi) and castmate Ben Cherry (Legionnaire/Mike) about the themes in the autobiographical debate by Pulitzer finalist playwright Heidi Schrek.
SEE: What the Constitution Means to Me, April 7-22 at Pioneer Theater Company. "Fifteen-year-old Heidi earned her college tuition by winning Constitutional debate competitions across the United States. In this hilarious, hopeful, and achingly human new play, she resurrects her teenage self in order to trace the profound relationship between four generations of women and the founding document that shaped their lives. Schreck's timely and galvanizing play became a sensation off-Broadway before transferring to Broadway where it received two Tony Award nominations among countless other accolades. The New York Times hailed What the Constitution Means to Me as "not just the best play to open on Broadway so far this season, but also the most important."
Guests' views, thoughts, or opinions are their own and do not necessarily reflect those of the board, staff, or members of Listeners' Community Radio of Utah, KRCL 90.9fm. Questions, comments or suggestions for the show? Email radioactive@krcl.org. Tonight's RadioACTive team included:
###