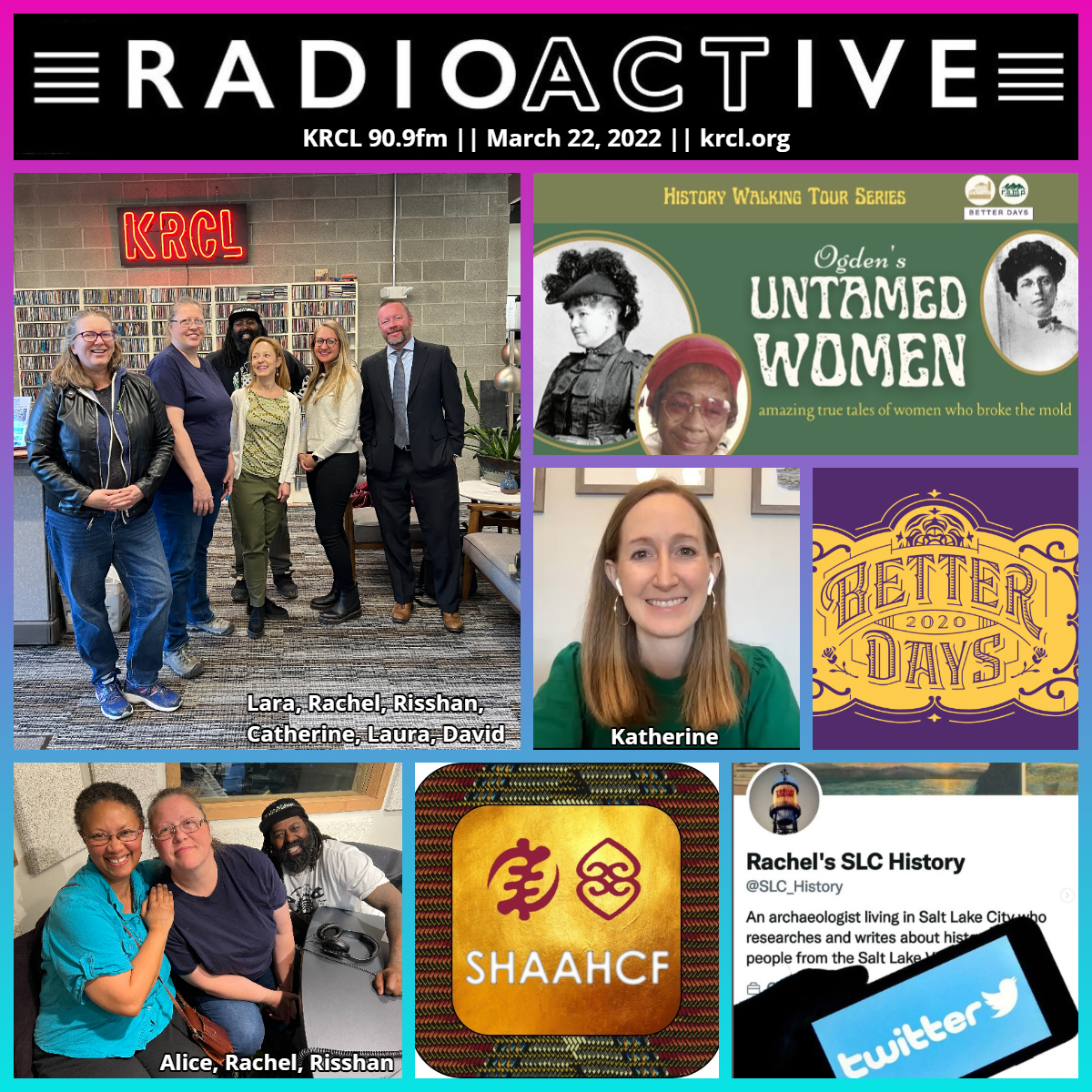 #RoundtableTuesday with Risshan Leak and Lara Jones talk Utah women's history with Alice Burch of Sema Hadithi and Rachel Quist of SLC History. A new direction for Better Days. Meet the plaintiffs in the lawsuit over the Beehive State's new Congressional voting maps, including League of Women Voters of Utah, Mormon Women for Ethical Government.
Tonight's show featured the following people, organizations, and/or events. Check them out and get plugged into your community.
Katherine Kitterman of Better Days, a nonprofit dedicated to popularizing Utah women's history in creative and communal ways. A few of the resources mentioned tonight:
Book the Better Days Traveling Exhibit: Your town, organization, or school can participate by celebrating Martha's story and Utah women's rich legacy of leadership.
Educational Curriculum for Teachers: Here you will find high-quality resources for social studies and language arts classrooms, elementary to secondary.
Local County Histories: With the help of the Utah Association of Counties and the Daughters of the Utah Pioneers, Better Days has created local collections of women's history for each of our state's 29 counties.
Utah women's history with two folks gathering and sharing these stories. Featuring:
Meet some of the plaintiffs in a lawsuit announced last week challenging the constitutionality of Utah's new Congressional District voting maps. Guests included:
Views, thoughts or opinions shared by guests are their own and do not necessarily reflect those of the board, staff or members of Listeners' Community Radio of Utah, KRCL 90.9fm. onight's show was produced and hosted by Lara Jones and Community Co-Host Risshan Leak.
###