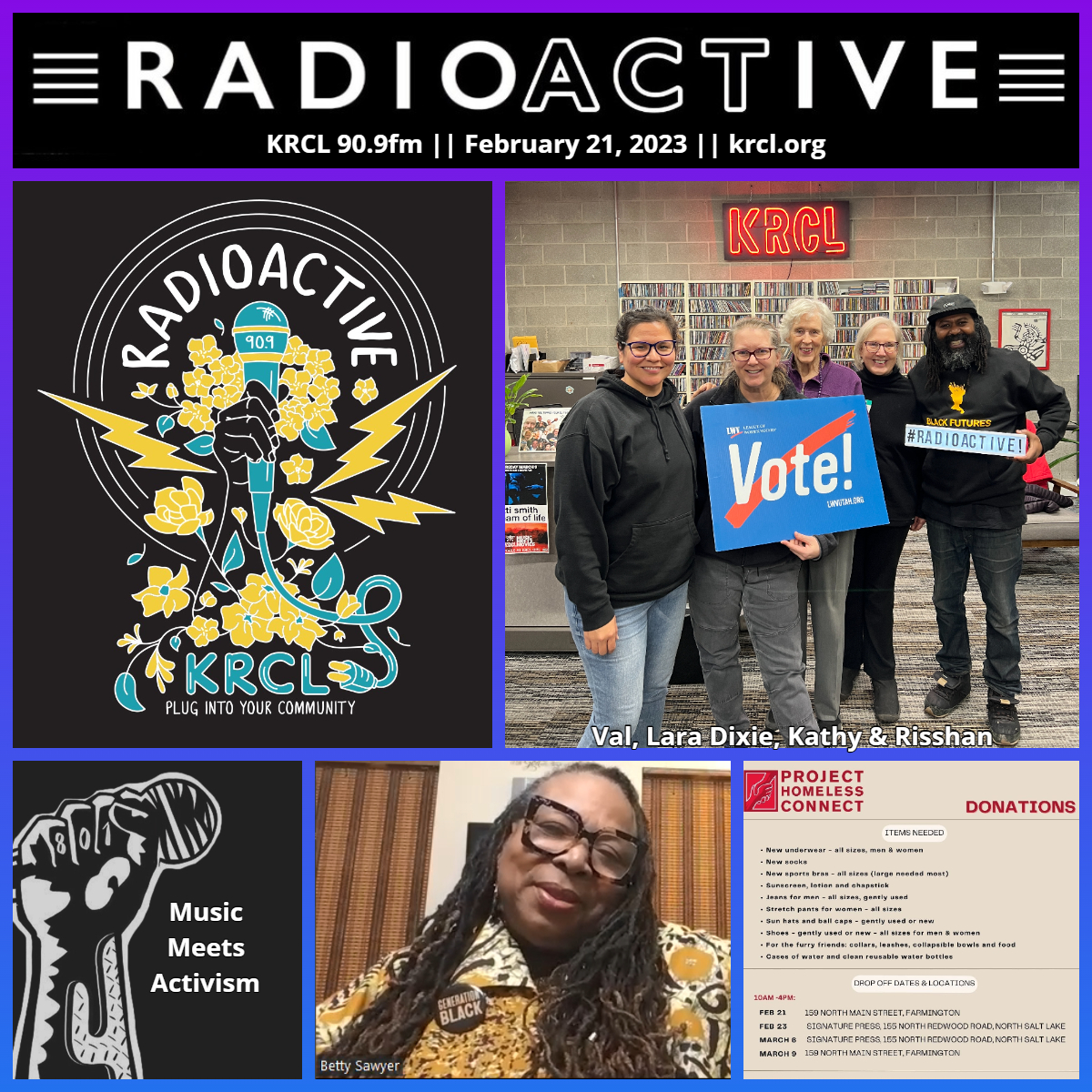 Music Meets Activism with Betty Sawyer of Project Success Coalition and Ogden NAACP President. Plus, the League of Women Voters of Utah report on action at The People's House, and Project Homeless Connect is back!
To hear tonight's show for the next two weeks, click here to listen on demand. Sort by show title (RadioACTive) or show date. The Soundcloud file below is edited for compliance with the Digital Millennium Copyright Act and does not feature all the music from the show.
Tonight's show featured the following people, organizations and/or events. Check them out and get plugged into your community!
Mike Ackerlow of Community Development Corporation of Utah, one of many partners helping to bring back Project Homeless Connect this year.
March 24: Project Homeless Connect, 8a-3p at the Salt Palace Convention Center, 100 S. West Temple, SLC. A single day where people experiencing homelessness can be connected to hundreds of services, such as food, clothing, employment and legal support, housing info, and more. To volunteer, click here. To learn more about getting help at this event, click here. And for a list of most needed items, click here.
Kathy Biele and Dixie of League of Women Voters of Utah. Bills discussed tonight included:
Music Meets Activism with Betty Sawyer, founder of Project Success Coalition, Inc. and president of the Ogden NAACP.
Betty's MMA Playlist:
"We Are a Winner" by The Impressions
"Say It Loud I'm Black & I'm Proud" by James Brown
"What's Going On" by Marvin Gaye
"It's Alright" by The Impressions
"Wake Up Everybody" by Harold Melvin & The Blue Notes
"Get Up, Stand Up" by Bob Marley & The Wailers
"Fight the Power" by Public Enemy
"I'm Going All the Way" by Sounds of Blackness
Guests' views, thoughts, or opinions are their own and do not necessarily reflect those of the board, staff, or members of Listeners' Community Radio of Utah, KRCL 90.9fm. Questions, comments or suggestions for the show? Email radioactive@krcl.org. Tonight's RadioACTive team included:
###