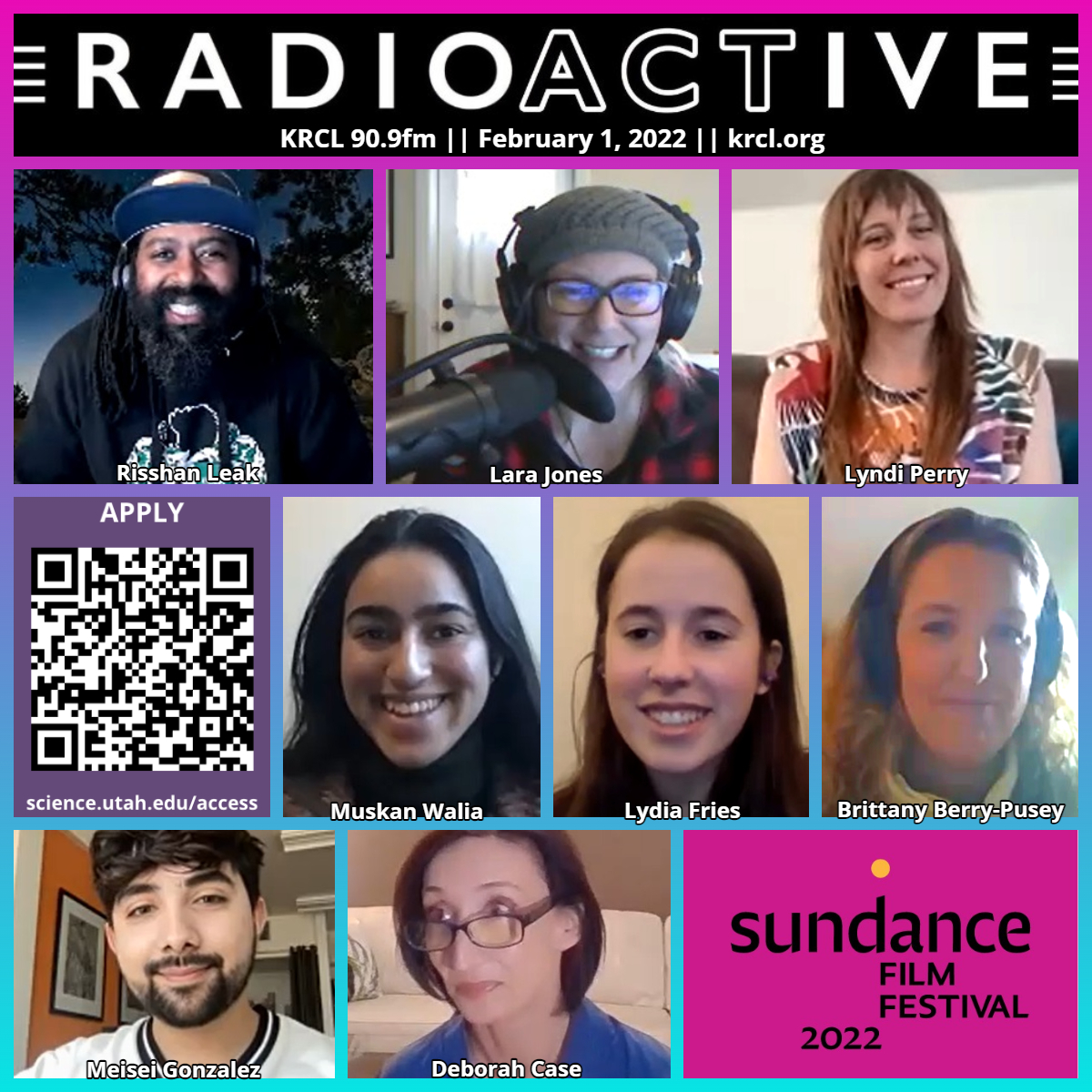 #RoundtableTuesday with Risshan Leak and Lara Jones brings you STEM Labs with Craft Lake City, call for ACCESS Scholars at the UoU, #ThePeoplesBusiness with the League of Women Voters of Utah and HEAL Utah. Plus, the RadioACTive team wraps its coverage of the 2022 Sundance Film Festival.
If you're new here, RadioACTive is a show that plugs you into grassroots activists, community builders, punk rock farmers and DIY creatives. Tonight's show featured the following people, organizations and/or events. Check them out and get plugged into your community!
Craft Lake City STEM Coordinator Lyndi Perry. The nonprofit is launching a series of interdisciplinary Craft Lake City Labs that will inspire curiosity & creativity, as well as a rocket science event series for kids. For more details, click here.
ACCESS Scholars at the UoU is now accepting applications, which are due March 1, 2022. It's a STEM scholarship and signature first-year program in the College of Science. To learn more, RadioACTive spoke with three women who have been through the program, including:
Dr. Brittany Berry-Pusey, co-founder and COO of Avenda Health, an artificial intelligence-driven prostate cancer therapy company. Access Scholar: 2002-2003

Lydia Fries, who earned her bachelor's in chemistry at the U last year and is now a Ph.D. candidate in chemistry at Princeton on a National Science Foundation fellowship. Access Scholar: 2017-2018

Muskan Walia, who is part of Utah Youth Environmental Solutions. An ACCESS Scholar for 2020, Walia is a second-year student at the University of Utah Honors College, studying math and philosophy.
It's Week 3 of the General Session of the Utah Legislature. Tonight's Legislative Update had Community Co-Host Risshan Leak and Executive Producer Lara Jones talking about the over-under on the sales tax on food as well as clean air and more. Panelists included:
Deborah Case of the League of Women Voters of Utah, a nonpartisan political organization that encourages the informed and active participation of citizens in government.

Meisei Gonzalez of HEAL Utah, a nonprofit that promotes renewable energy and protects public health and the environment from nuclear, toxic, and dirty energy threats.

HEAL Utah virtually trains citizens on the issues and how to lobby lawmakers on Tuesday and Thursday mornings from 9AM-12PM during the legislative session.

Bill to watch: S.B. 136 -- Air Quality Policy Amendments (Sen. Escamilla, L.).
The Environmental Protection Agency recently awarded HEAL Utah $200K to extend an air quality mapping program in Salt Lake County and include an environmental justice element. To learn more, click here.
RadioACTive's Sundance Wrap Party, with favorite flicks and movie reviews from Eric P. Nelson, Autumn Thatcher, Cody D and Lara Jones. Take a listen for their favorite picks from the film festival. Click here to read more.
Views, thoughts or opinions shared by guests are their own and do not necessarily reflect those of the board, staff or members of Listeners' Community Radio of Utah, KRCL 90.9fm. Tonight's show was produced and hosted by Lara Jones and Community Co-Host Risshan Leak.
###