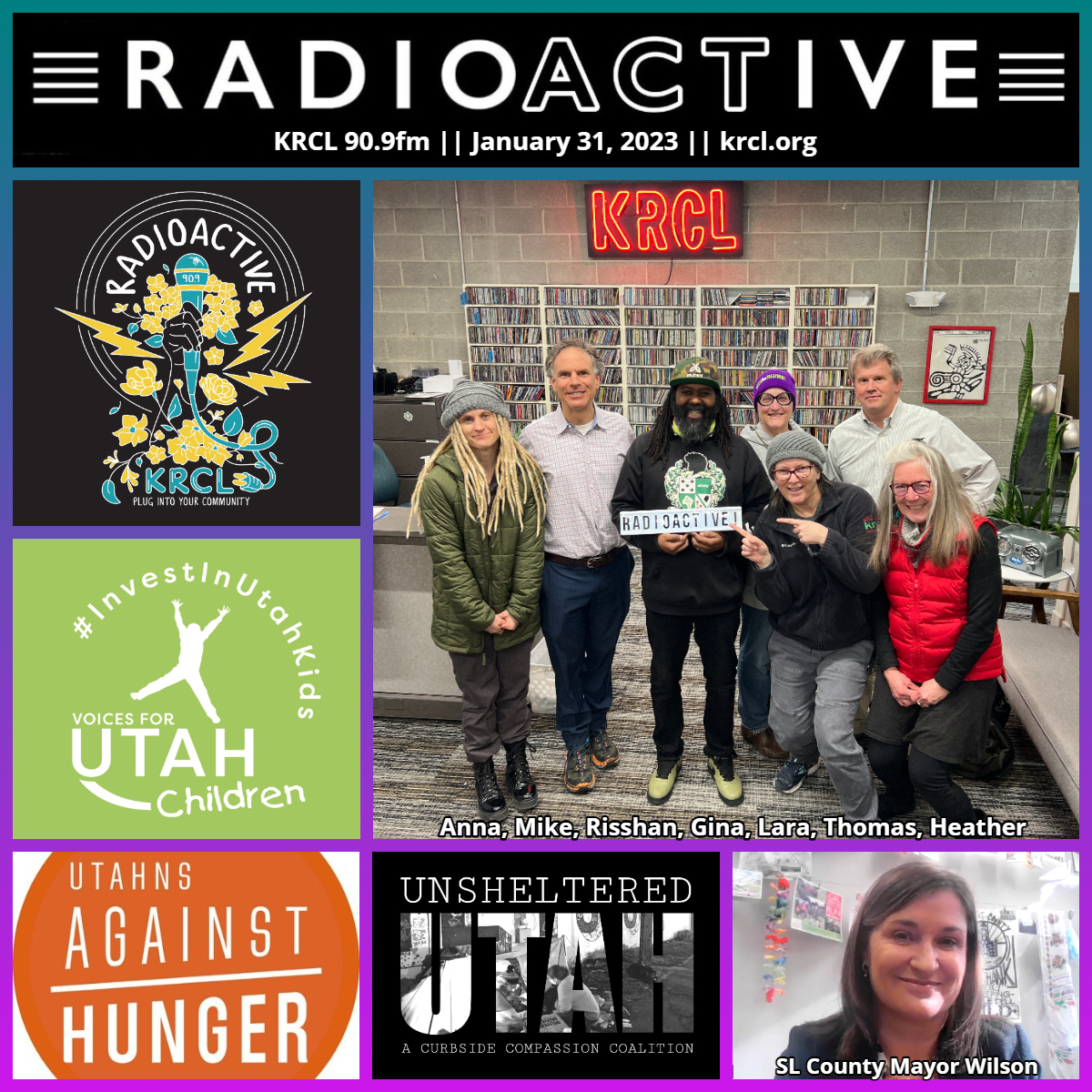 Warming tents and rec centers with Unsheltered Utah and SL Co. Mayor Jenny Wilson. Week 3 at the Utah Legislature, with Utahns Against Hunger, Voices for Utah Children and the League of Women Voters of Utah. Plus, its Sugar-Free February Eve. Are you ready to take the challenge?
Tonight's show featured the following people, organizations and/or events. Check them out and get plugged into your community!
Unsheltered Utah's Wendy Garvin reported on efforts by her nonprofit and other grassroots activists to provide warming tents last night on 500 West in SLC. With record low temperatures, SL County Mayor Jenny Wilson also opened the county's Central City Recreation Center, 615 S. 300 E., SLC, as a warming center last night. In partnership with group's like Unsheltered Utah, she told RadioACTive the center will be open tonight and tomorrow night, with future availability weather dependent.
The People's Business with Deborah Case of the League of Women Voters of Utah, a nonpartisan political organization that encourages informed and active participation in government, works to increase understanding of public policy issues, and influences public policy through education and advocacy.
It's Sugar-free February Eve. Are you ready to take the challenge with Risshand and Lara? Dr. Mike Jaffe stopped in for pep talk. KRCL listener Heather Bruce joined in to share her strategies of growing and preparing her own food to reduce sugar in her diet.
Roundtable Tuesday Panel on Tax Cuts vs. Public Investment, featuring Anna Thomas of Voices for Utah Children; Prof. Thomas Maloney, Professor of Economics at the University of Utah; and Gina Cornia of Utahns Against Hunger.
Guests' views, thoughts, or opinions are their own and do not necessarily reflect those of the board, staff, or members of Listeners' Community Radio of Utah, KRCL 90.9fm. Questions, comments or suggestions for the show? Email radioactive@krcl.org. Tonight's RadioACTive team included:
###