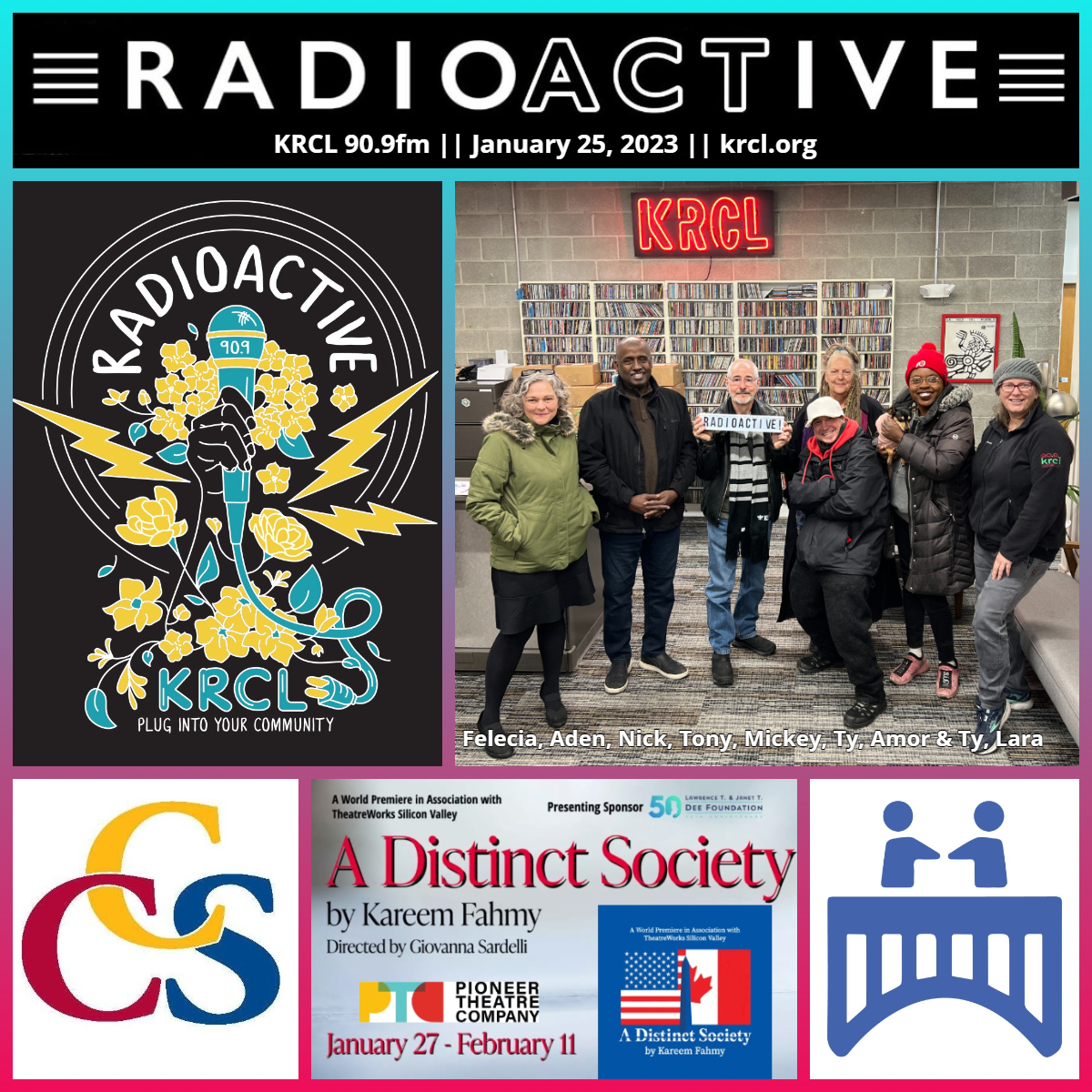 Catholic Community Services of Utah's Sharehouse. The Future of Refugees in Utah symposium. A Distinct Society world premier at Pioneer Theatre Co. Amplifying voices of the street with Black Lives For Humanity Movement.
Tonight's show featured the following people, organizations and/or events. Check them out and get plugged into your community!
RadioACTive shared a clip of SLC Mayor Erin Mendenhall's State of the City Address in which she announced a $100 million fundraising effort to reimagine the Ballpark neighborhood. To watch the speech, click here.
A Distinct Society by Kareem Fahmy makes its world premiere at Pioneer Theatre Company this week. RadioACTive got a preview with playwright Fahmy and PTC's Joshua Black.
Catholic Community Services of Utah's Sharehouse needs your help to help refugees who settle in Utah. RadioACTive speaks with CCS' Aden Batar.
Felecia Maxfield-Barrett of Utah Council for Citizen Diplomacy, a nonpartisan, nonprofit dedicated to promoting respect and understanding between the people of Utah and other nations one handshake at a time.
Amplifying voices from the street, featuring:
Guests' views, thoughts, or opinions are their own and do not necessarily reflect those of the board, staff, or members of Listeners' Community Radio of Utah, KRCL 90.9fm. Questions, comments or suggestions for the show? Email radioactive@krcl.org. Tonight's RadioACTive team included:
###