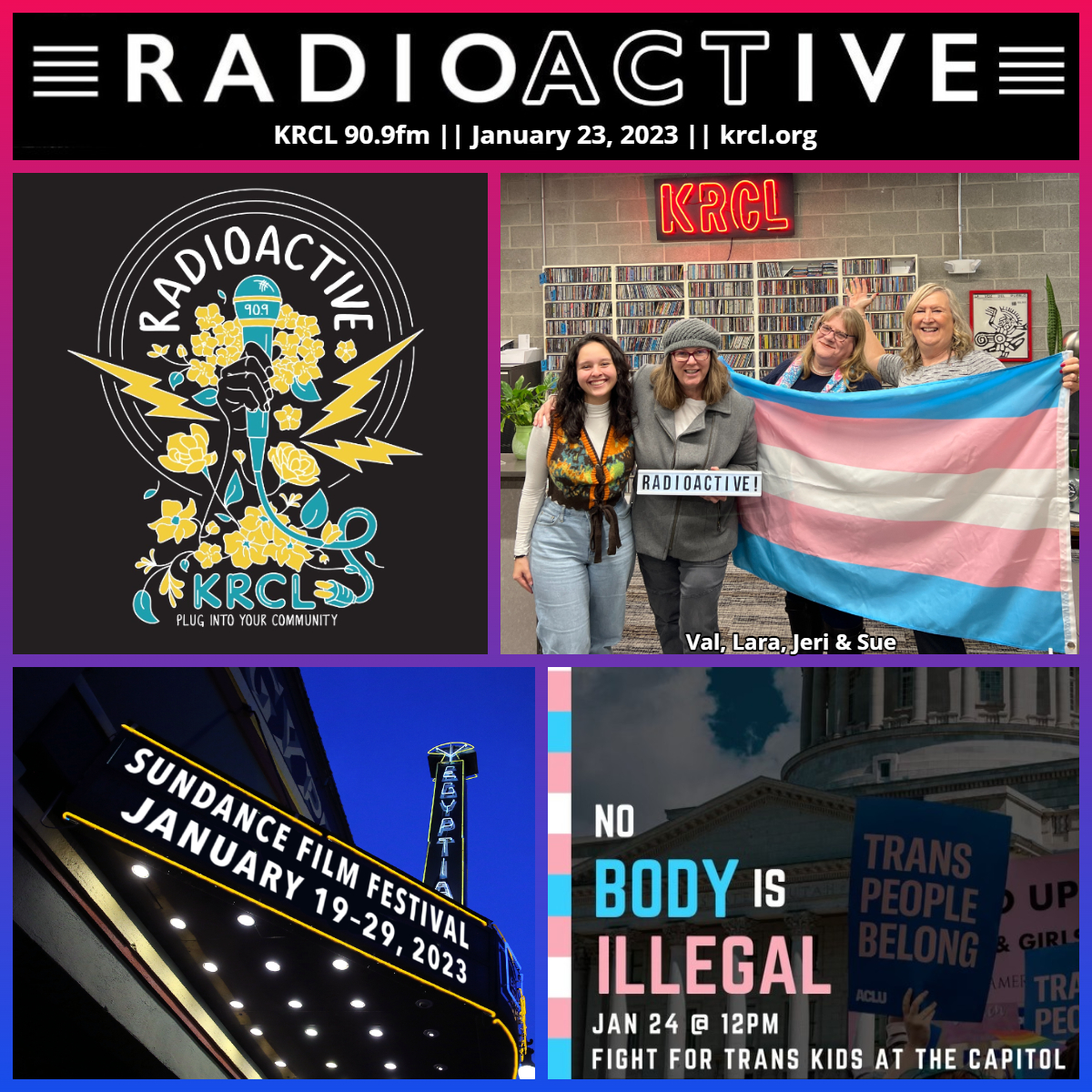 Week 1 of the Utah Legislature saw bills seeking to halt affirmative treatment and surgery for transgender youth. RadioACTive passes the mic to Sue Robbins of Equality Utah's Transgender Advisory Council and Jeri Brummett, now former SL County GOP Parliamentarian. Plus, Sundance and Slamdance updates.
Tonight's show featured the following people, organizations and/or events. Check them out and get plugged into your community!
Sundance update, featuring:
Elisa Wells, Plan C Pills co-founder, in town for the premiere of the documentary Plan C and the 2023 Planned Parenthood Sex, Politics, TV & Film Forum at Sundance.

20 Days in Mariupol Director Mstyslav Chernov, speaking during a post-screening Q&A.

Gavin Dahl Sundance Review: Going to Mars, the Nikki Giovanni Project. "Intimate vérité, archival footage, and visually innovative treatments of poetry take us on a journey through the dreamscape of legendary poet Nikki Giovanni as she reflects on her life and legacy."
Legislative Update, featuring:
Looking for audio from the January 18, 2023, Senate Health and Human Services Committee meeting?
Click here
.
Guests' views, thoughts, or opinions are their own and do not necessarily reflect those of the board, staff, or members of Listeners' Community Radio of Utah, KRCL 90.9fm. Questions, comments or suggestions for the show? Email radioactive@krcl.org. Tonight's RadioACTive team included:
Executive Producer, Host: Lara Jones

RadioACTive Intern: Valery Tomadakis
Questions, comments or suggestions for the show? Email radioactive@krcl.org.
###