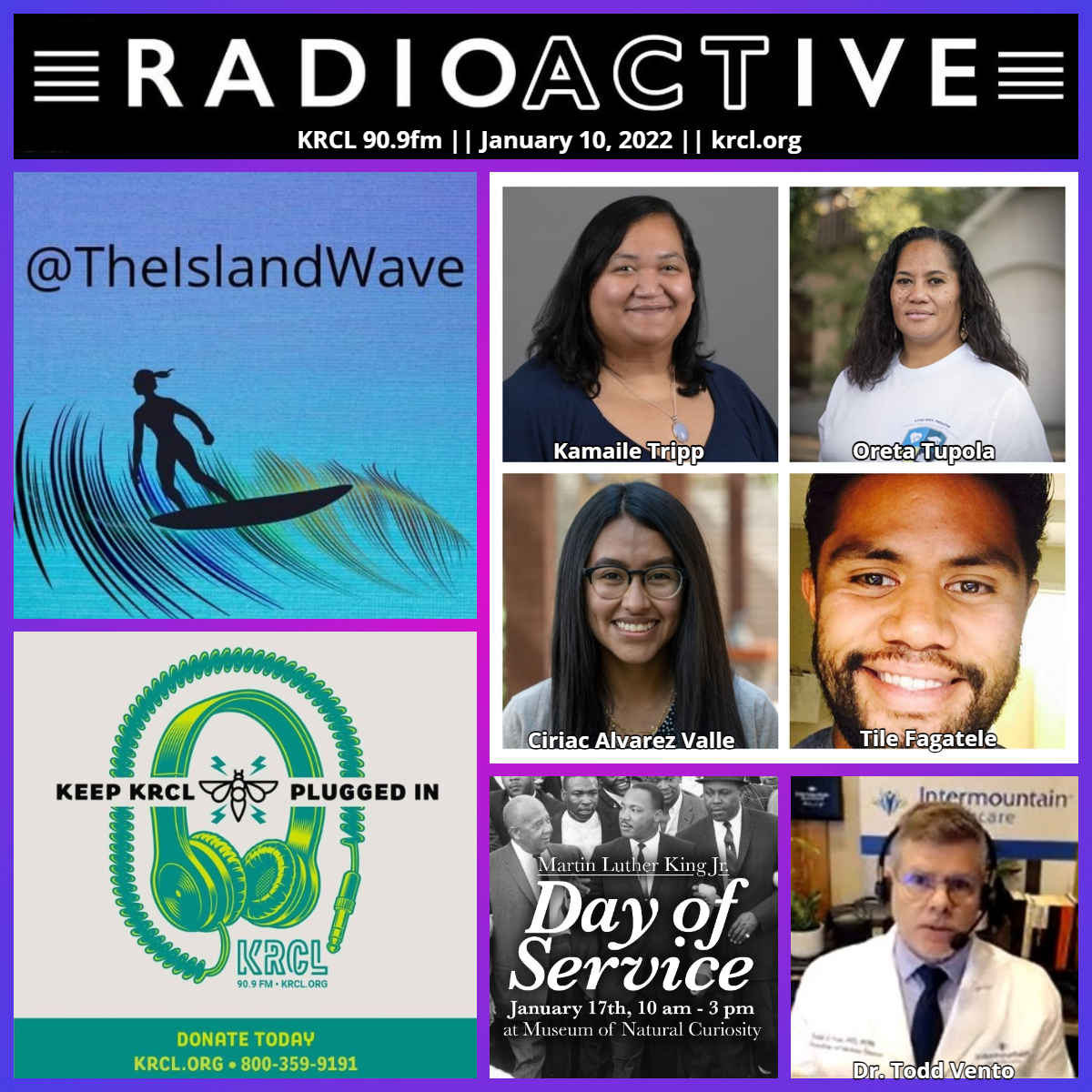 The Island Wave podcast, featuring Community Health Workers. Latest COVID info from Intermountain Healthcare's Dr. Todd Vento. MLK Day of Service at Thanksgiving Point.
Tonight's show featured the following people, organizations and/or events. Check them out and get plugged into your community!
COVID surge update, featuring comments from Dr. Todd Vento, Intermountain Healthcare Infectious Diseases Physician, made during a media briefing earlier today.
Abby Allard from Thanksgiving Point in Lehi. Join them Jan. 17 for community service project in memory of Dr. Martin Luther King Jr. With local partners Granite Education Foundation, the Museum of Natural Curiosity's cafe guests will help assemble food kits for students and families in need in our community. For more details, click here.
The Island Wave podcast takeover of RadioACTive, featuring Co-Hosts and Community Health Workers (CHWs) Kamaile Tripp and Oreta Tupola and fellow CHWs Ciriac Alvarez Valle and Tile Fagatele.
Jan. 26: Community Health Worker Day on Utah's Capitol Hill. Details TBD.
Views, thoughts or opinions shared by guests are their own and do not necessarily reflect those of the board, staff or members of Listeners' Community Radio of Utah, KRCL 90.9fm. Tonight's show was produced and hosted by Lara Jones, in collaboration with The Island Wave podcast.
###