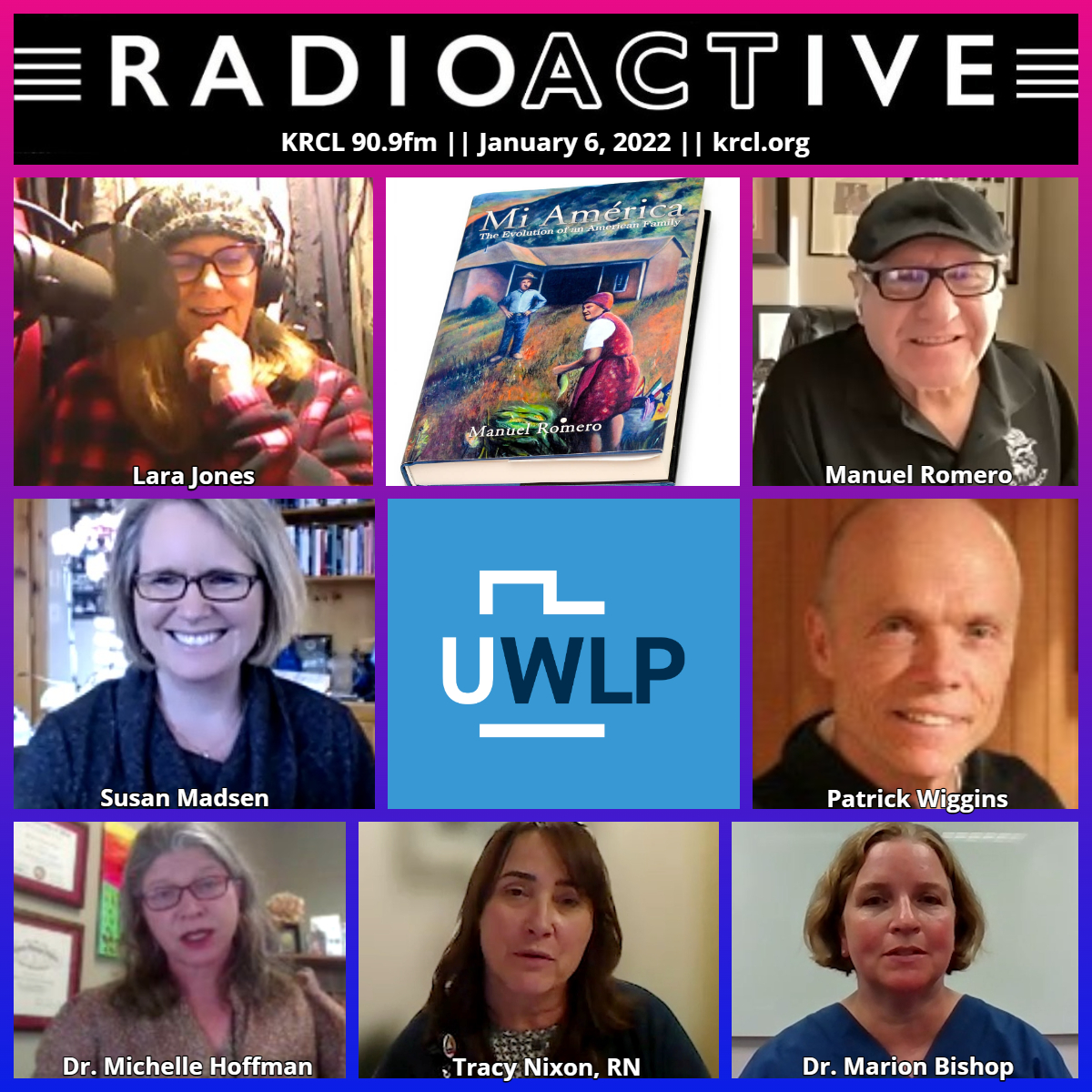 Utah Hospital Association's community update as the Omicron variant continues to surge across the state, swamping hospitals and health care providers' ability to provide care. Manuel Romero on the 500-year family history he traces in his memoir Mi Familia, The Evolution of an American Family. Utah Women and Leadership Project's Dr. Susan Madsen with the latest data on sexist comments and responses. Plus, NASA/JPL Solar System Ambassador Patrick Wiggins with a sun report.
Tonight's show featured the following people, organizations and/or events. Check them out and get plugged into your community!
From today's COVID community update organized by the Utah Hospitality Association, comments from:
Dr. Michelle Hoffman, Deputy Director of the Utah Department of Health, with the latest numbers as the Omicron variant surges across the state.

Dr. Marion Bishop, emergency medicine physician, Brigham City Hospital and Cache Valley Hospital, MountainStar Healthcare

Tracey Nixon, RN, chief nursing officer, University of Utah Health
NASA/JPL Solar System Ambassador to Utah Patrick Wiggins shared some sun science. Wiggins has discovered a number of supernovae and minor planets (minor planet 4099 Wiggins is named for him) and is the recipient of the NASA Distinguished Public Service Medal, the highest honor NASA awards to anyone who was not a government employee when the service was performed.
Manuel Romero, author of Mi América, The Evolution of an American Family and founding member and first chairman of the Utah Coalition of La Raza.
Born in Rodarte, New Mexico, Romero graduated from the University of Utah with a bachelor's degree in Political Science, completed political science graduate work at the Universidad Nacional Autónoma de Mexico in Mexico City, and received a master's degree in political science from the University of New Mexico in 1987. He was awarded the Drum Major Award by the Utah Martin Luther King Jr. Commission in 2021, followed three years later by the César Chávez Peace & Justice Lifetime Achievement Award.
Dr. Susan Madsen of the Utah Women & Leadership Project. Hosted by Utah State University, the nonprofit works to strengthen the impact of Utah girls and women. RadioACTive spoke with her about the latest analysis of sexist comments and responses in Utah. To read the brief, click here.
Views, thoughts or opinions shared by guests are their own and do not necessarily reflect those of the board, staff or members of Listeners' Community Radio of Utah, KRCL 90.9fm. Tonight's show was produced and hosted by Lara Jones.
###