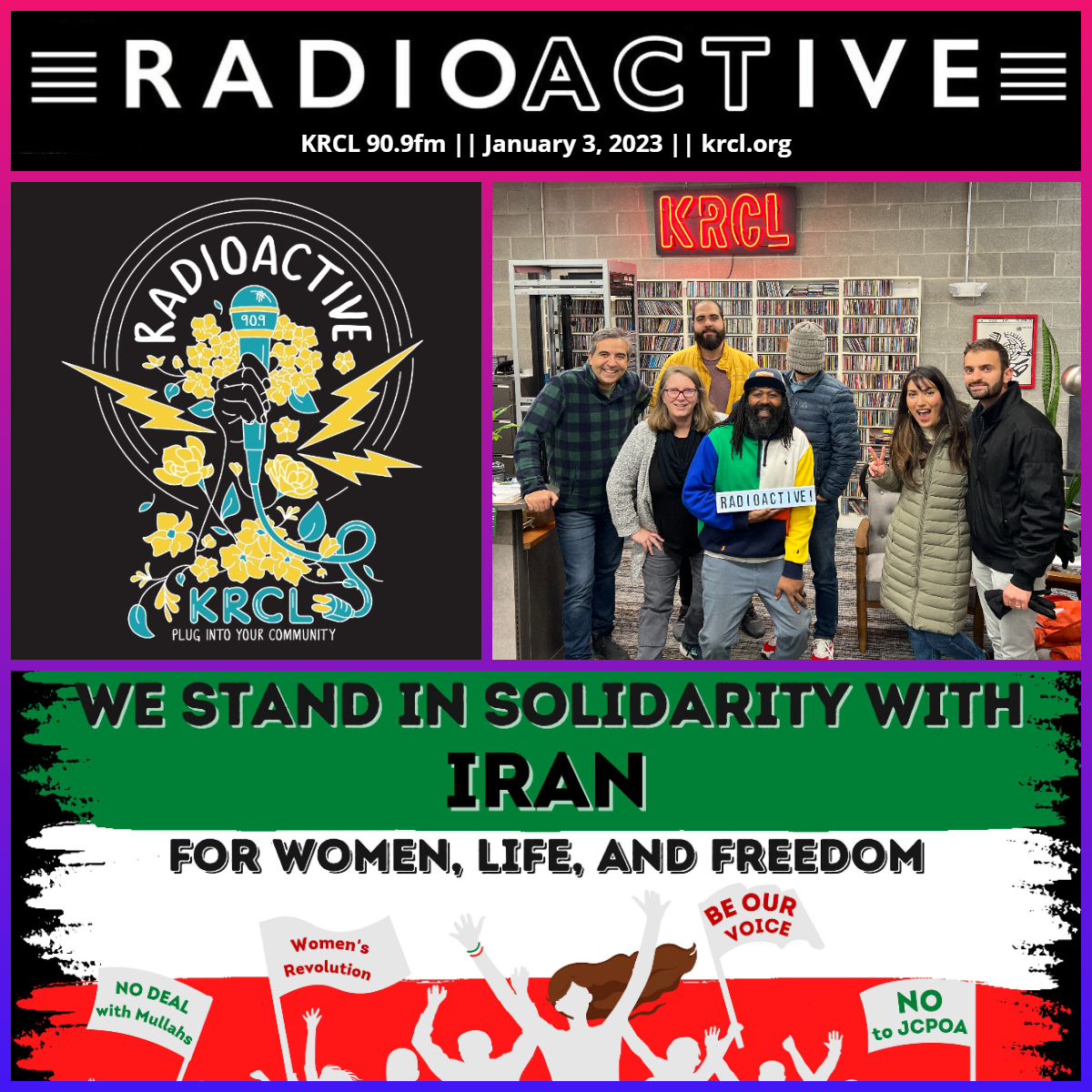 Meet FreeIranSLC, a group of Iranian students, doctors, professors, lawyers and business persons living in Utah and supporting their fellow Iranians inside Iran and the 'women, life freedom' movement.

Tonight's show featured the following people, organizations and/or events. Check them out and get plugged into your community!
For Rocky Mountain Community Radio, Clark Adomaitis of KSUT and KSJD reported on the new Missing Indigenous Person Alert that went into effect in the state of Colorado on Dec. 30, 2022. To hear the story, click here. RMCR is a network of public media stations in Colorado, Wyoming, New Mexico and Utah, including KRCL.
Roundtable Tuesday panel, featuring members and supporters of FreeIranSLC:
FreeIranSLC organizers Medhi, Ava, Sean and Mahan. Due to safety concerns for loved ones and friends still in Iran, RadioACTive chose to use first names or pseudonyms for most of this group tonight.

For the latest on FreeIranSLC events, follow them on Instagram, @freeiran.slc.

Jan. 7: FreeIranSLC rally, 12:00-2:00 p.m. at Gateway Mall, near the Farmers Market on the mall's north end.
Prof. Saveez Saffarian, faculty in support of the students. He graduated in 1998 from Sharif University in Tehran and is a professor of Physics at the University of Utah.
Guests' views, thoughts, or opinions are their own and do not necessarily reflect those of the board, staff, or members of Listeners' Community Radio of Utah, KRCL 90.9fm. Questions, comments or suggestions for the show? Email radioactive@krcl.org. Tonight's RadioACTive team included:
###