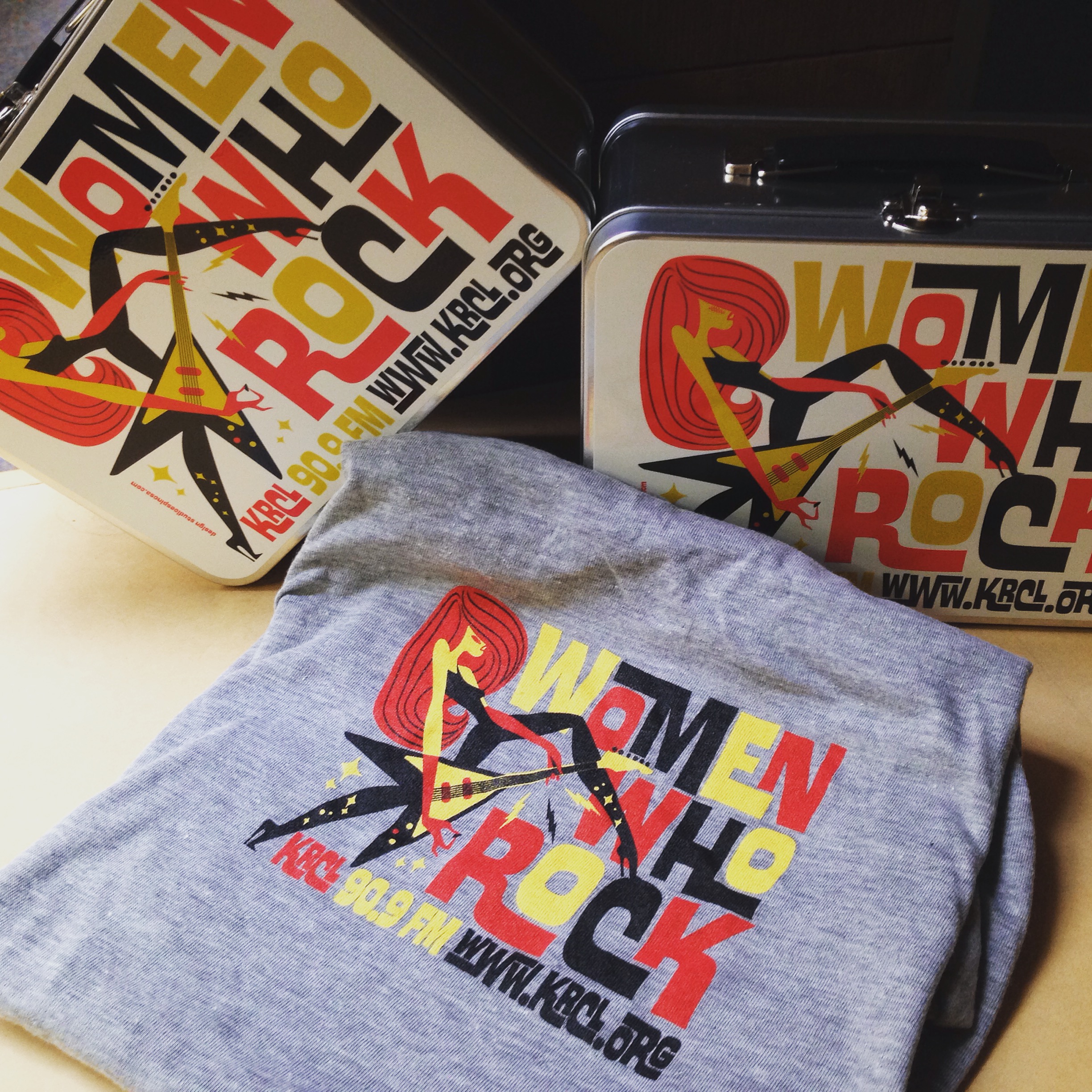 Every weekday at noon catch 12:00 Women Who Rock, a short feature highlighting female artists from a range of generes. Women Who Rock shines a light on all women creating music and delves into thier history, cataloge and accomplishments. Previous artists featured include: Liz Phair, Queen Latifa, Neko Case, Joan Jett, Dinah Washington, Dolly Parton, Aretha Franklin, Dusty Springfeild, Bjork, Lauryn Hill, The Go-Gos, Rosanne Cash, Luscious Jackson and Tina Turner to name a few.

Love Women Who Rock? Help support it. You don't have to wait for a Radiothon.
• For a $60 contribution pick up a Women Who Rock T-shirt designed by Leo Espinosa.
• Become a member of the Women Who Rock CD of the Month Club. Every month recieve a CD hand-picked by Eugenie. New releases, re-issues of classic albums and stellar compliations of artists you hear on Women Who Rock. Join for 12 months at the $480 level or for 6 months at $240. It's only $40 a month to ensure that Women Who Rock and all the programming you depend on is here for you.

Just click here to donate.

Turn it up weekdays at 12:00 for Women Who Rock heard only on your community connection 90.9fm KRCL.
On Facebook join the KRCL's Women Who Rock fan page for daily feature updates.