I'm stocking up on the Red Vines and root beer for the 2021 Sundance Film Festival, which is entirely virtual. Here are just five of the films I'm looking forward to. Descriptions adapted from the Sundance Film Festival website and downloadable Program Guide.
Flee
Denmark/France/Sweden/Norway Danish with English subtitles 
An Afghan refugee agrees to tell a remarkable personal narrative of persecution and escape on the condition that his identity not be revealed. As a means of fulfilling that wish, his filmmaker friend uses striking animation to not only protect this young man but also enhance his tale, bending time and memory to recount a visceral, poetic, and death-defying journey dictated by deception, loneliness, and a relentless will to survive.
The result is Flee, a film unbound by documentary constraints and swept up in an astonishing array of archive footage, '80s pop music, and hand-drawn craft that brings audiences directly into the experience of a teen fleeing multiple countries—and the psychological impact on how he loves, trusts, and understands his burgeoning identity. Jonas Poher Rasmussen's film is a triumph of storytelling and filmmaking ingenuity, but its greatest asset is the empathy and trust Rasmussen forms with the film's protagonist, whose clarity and vulnerability grant us access to a unique refugee tale.
Director: Jonas Poher Rasmussen
Online Premiere: Thu. 1/28, 8:00 p.m. MT
24-hour on-demand screening window begins Sat. 1/30, 8:00 a.m. MT
Writing With Fire
India Hindi with English subtitles 
You have probably never heard their names before. You might not be familiar with their news outlet, Khabar Lahariya, India's only all-female news network. Yet the women we meet in Writing With Fire are some of the most inspiring and fearless reporters you will ever encounter.
In their feature debut, directors Rintu Thomas and Sushmit Ghosh follow this ambitious group of Dalit wonder women—led by their chief reporter, Meera—as the team switches from print to digital in order to stay relevant. Armed with smartphones and the courage and conviction one must be born with, they investigate the incompetence of the local police force, listen to and stand by victims of caste and gender violence, and challenge long-standing, harmful practices that lead to injustice and intimidation. Thanks to the directors' intimate yet respectful lens, we witness these rural reporters' awe-inspiring efforts to dismantle patriarchy and redefine traditional notions of power. Writing With Fire is an electrifying reminder to never underestimate the strength of a woman who's had enough.
Contains discussion of sexual violence
Directors: Rintu Thomas, Sushmit Ghosh
Online Premiere: Sat. 1/30, 7:00 p.m. MT
24-hour on-demand screening window begins Mon. 2/1, 8:00 a.m. MT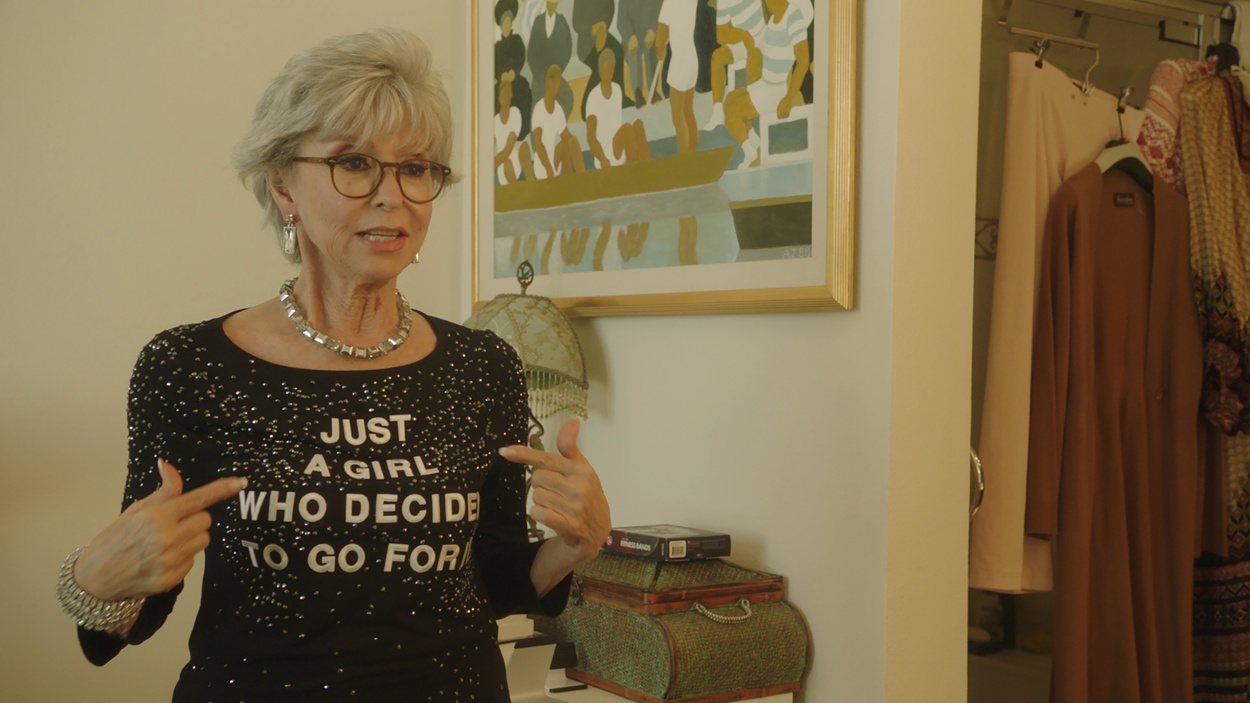 Rita Moreno: Just a Girl Who Decided to Go For It
Rita Moreno defied both her humble upbringing and relentless racism to become one of a select few who have won an Emmy, Grammy, Oscar, and Tony Award. Over a 70-year career, she has paved the way for Hispanic American performers by refusing to be pigeonholed into one-dimensional stereotypes.
Contains discussion of sexual violence
Director: Mariem Pérez Riera
Online Premiere: Fri. 1/29, 1:00 p.m. MT
24-hour on-demand screening window begins Sun. 1/31, 8:00 a.m. MT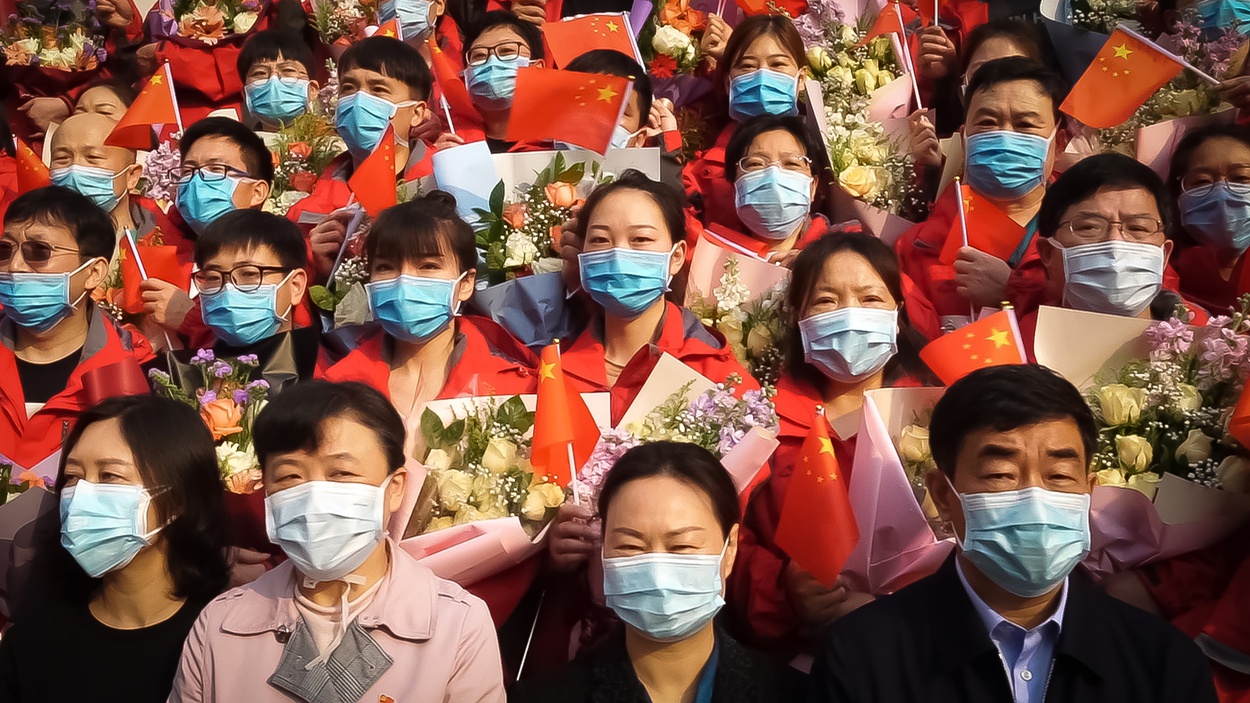 In The Same Breath
English and Chinese with English subtitles
How did the Chinese government turn pandemic cover-ups in Wuhan into a triumph for the Communist party? An essential narrative of firsthand accounts of the coronavirus and a revelatory examination of how propaganda and patriotism shaped the outbreak's course—both in China and in the U.S.
Director: Nanfu Wang
Online Premiere: Thu. 1/28, 6:00 p.m. MT
24-hour on-demand screening window begins Sat. 1/30, 8:00 a.m.
A Glitch in the Matrix
Rodney Ascher (Room 237, 2012 Sundance Film Festival) returns to the Festival with this fascinating and visually stimulating documentary examining simulation theory—the idea that this world we live in might not be entirely real. Simulation theory is as old as Plato's Republic and as current as Elon Musk's Twitter feed. A Glitch in the Matrix traces the idea's genesis over the years, from philosophical engagements by the ancient Greeks to modern explorations by Philip K. Dick, the Wachowskis, and leading scholars, game theorists, and enthusiasts. Ascher deftly parallels conversations with people who believe we're living in a computer with the purely digital nature of the film itself; all interviews were conducted via Skype, all reenactments were digitally animated, and archives are largely drawn from '90s-era cyber thrillers and video games. 
The allure of narratives about dominating forces controlling our lives resonates powerfully with life on Earth. Amidst advancing waves of technology within today's sophisticated digital culture, A Glitch in the Matrix explores the scientific possibility of simulation theory while interrogating it as a symptom of twenty-first-century existential crises.
Online Premiere: Sat. 1/30, 10:00 p.m. MT
24-hour on-demand screening window begins Mon. 2/1 8:00 a.m. MT 
###