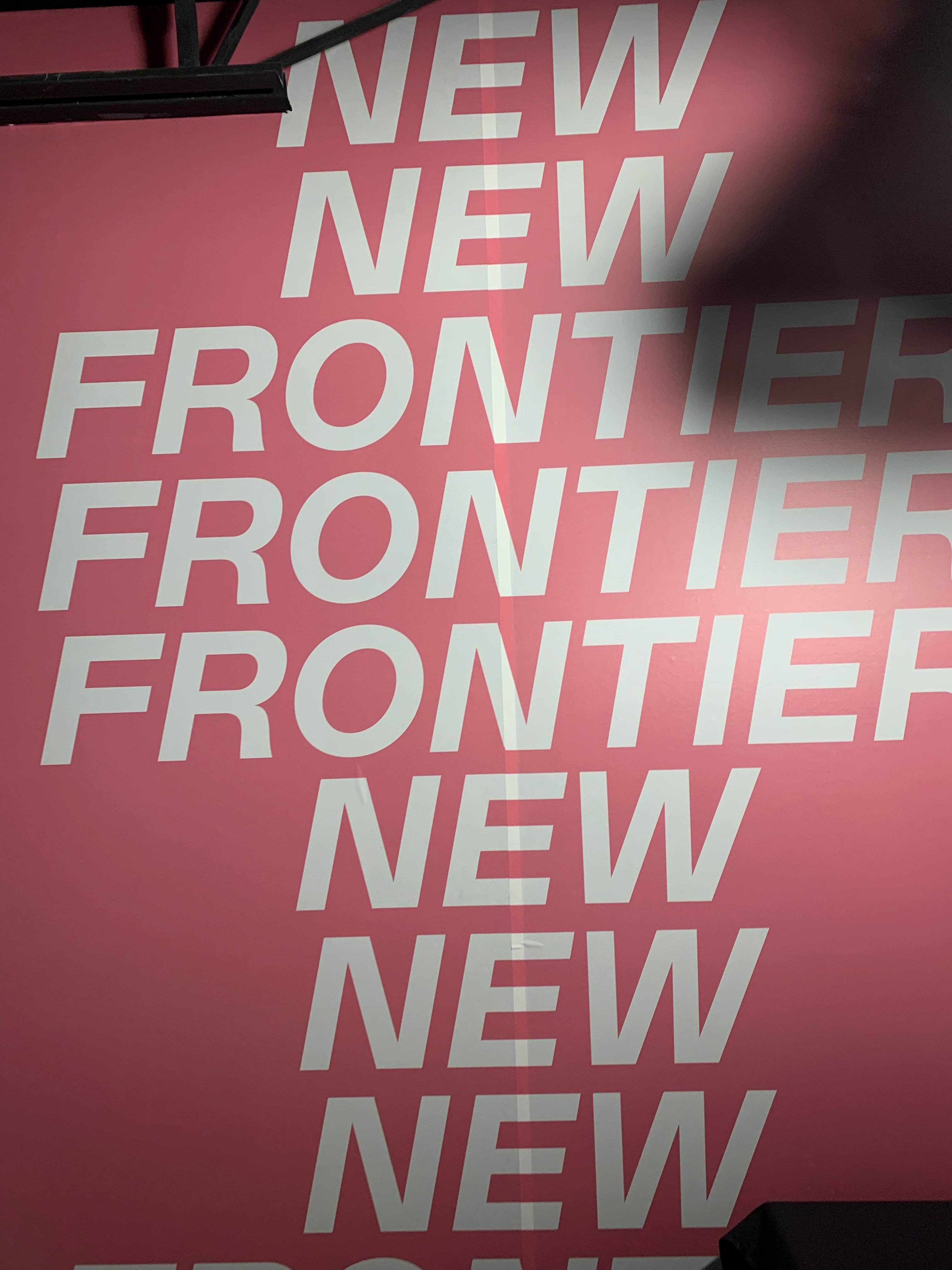 New Frontier hosted a review for members of the press on day two of the festival. Eric P. Nelson and I attended the event to document the experience, but it proved to be a more challenging task than we had anticipated. Regardless, we had fun trying. 
There are many VR experiences and exhibits to participate in (32 projects from 21 countries, to be exact), but you definitely need to get your name on a list. The VR experiences generally run about 10-12 minutes, and if you aren't there when you're scheduled to be, you may lose your spot. There simply wasn't enough time during the press review for us to hit up everything. Here's what we did experience.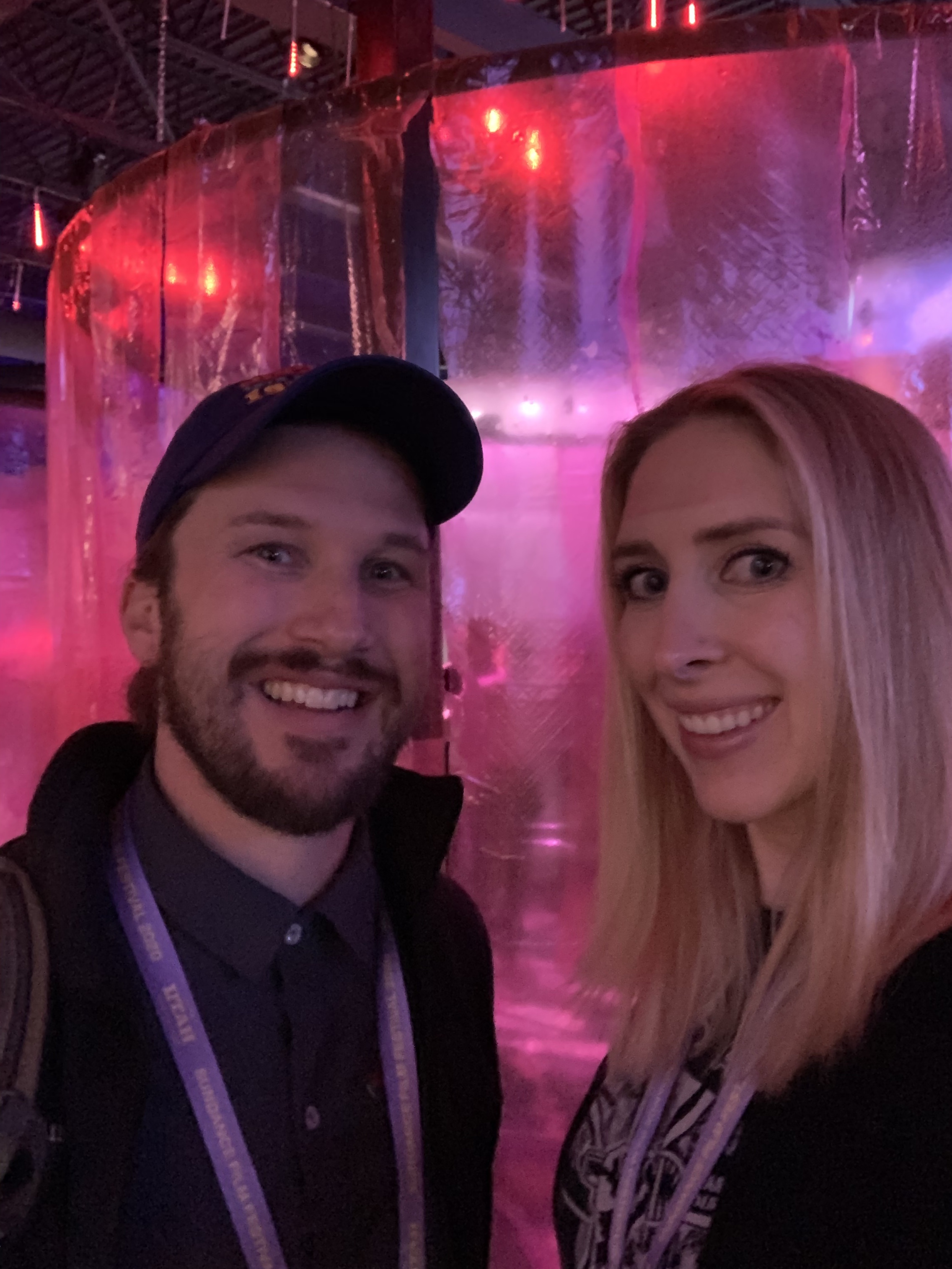 Autumn Thatcher's Review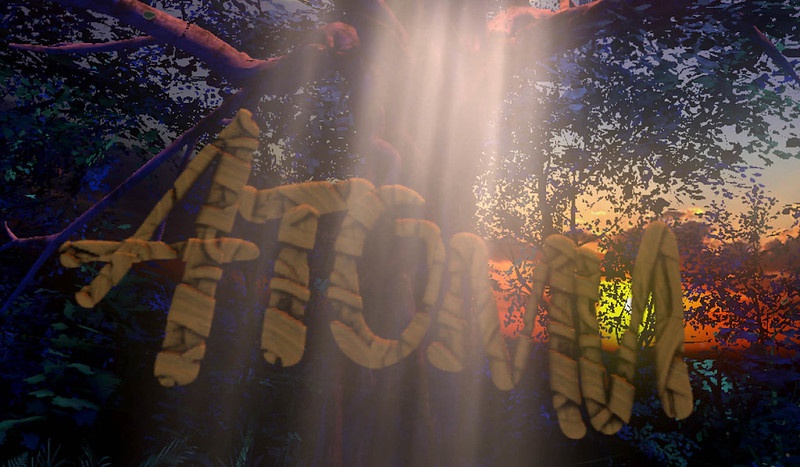 We talked about Atomu during our RadioACTive pre-Sundance broadcast, and I had been curious about it ever since. It was amazing. Atomu visually represents a Kikuyu tribal myth from Kenya that directors Shariffa Ali and Yutunde Dada grew up listening to. It tells the story of Wacici, who longs to be in the body they crave. The experience is considered civic tech and speaks to the concept of identity and our individual quests to be who we truly are while conjuring feelings of empathy. The viewer participates in the experience as an ancestor and watches Wacici's journey unfold in front of them through beautiful choreography around the sacred Mũgumo tree in Kenya. Ali and Dada hope to help change the stigma in Africa that homosexuality or queerness is unAfrican. Listen to my interview and be sure to check this one out during the festival.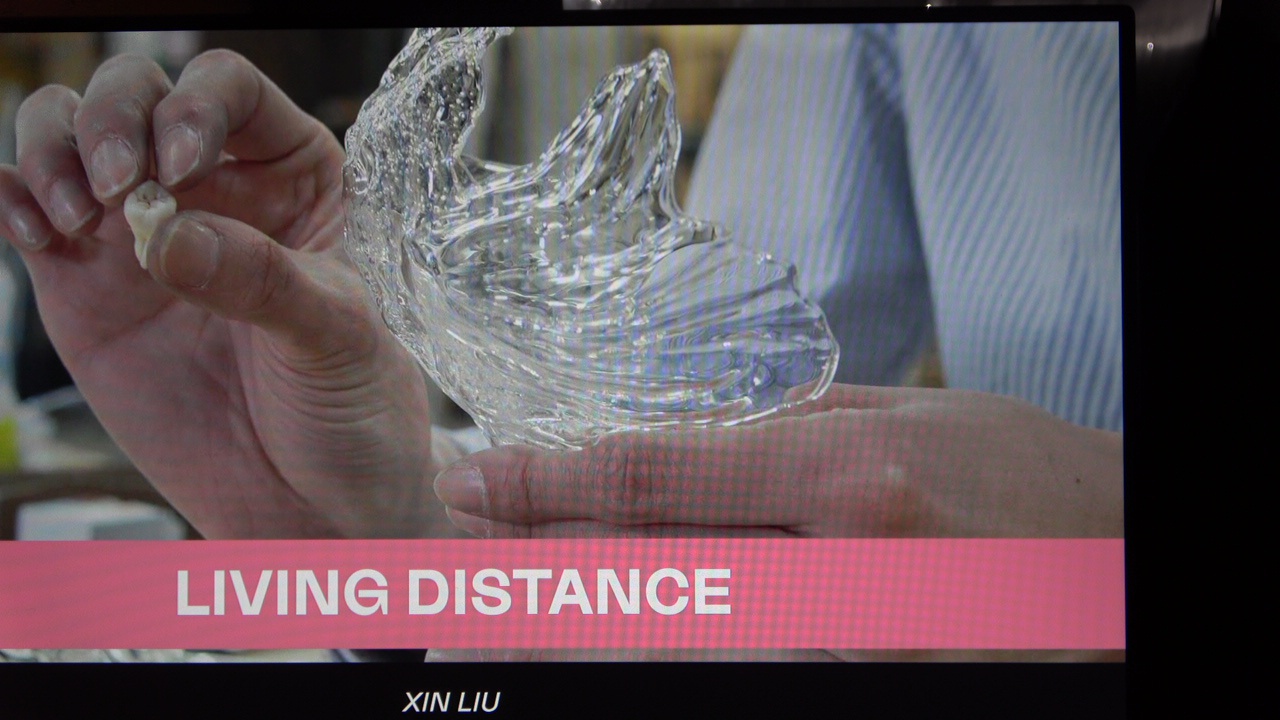 Created by Xin Liu, The Living Distance has you sit in a comfy chair and strap on the VR goggles for a trip to outer space with the director's wisdom tooth. Sure, it sounds strange, but you get packaged into a space shuttle and rocket to space, where suddenly the packaging around you falls to pieces and you are floating in space. When else will you get that chance?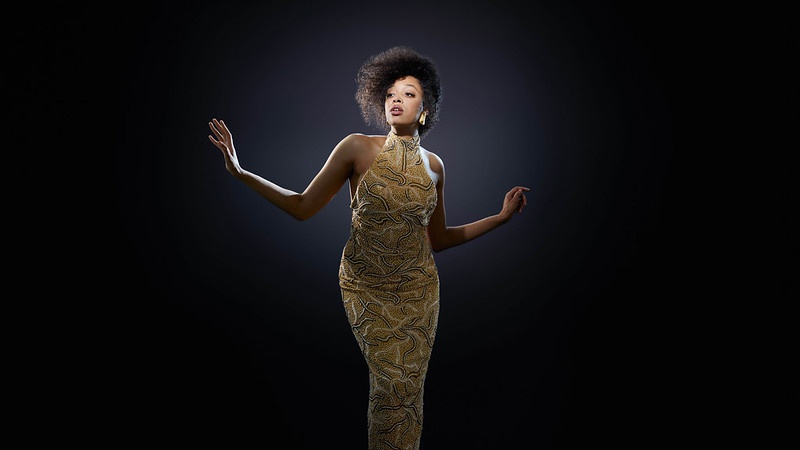 Part of the Exhibition category, All Kinds of Limbo features a cast of one: Nubiya Brandon, who gives viewers a look into the National Theatre of Great Britain's communal musical journey. Her performance reflects West India's influence on the UK's music scene. To be honest, I didn't know that from my experience with the exhibit—that information was taken from the description. My experience led me to believe that I was witnessing the evolution of a singular artist at various stages of her musical career. The point of what was happening was lost on me because I was too enthralled with her talent as a musician—and I was totally distracted by her awesome outfits. I liked this one, but I would need to experience it again and try harder to pay attention to the message. 
My Trip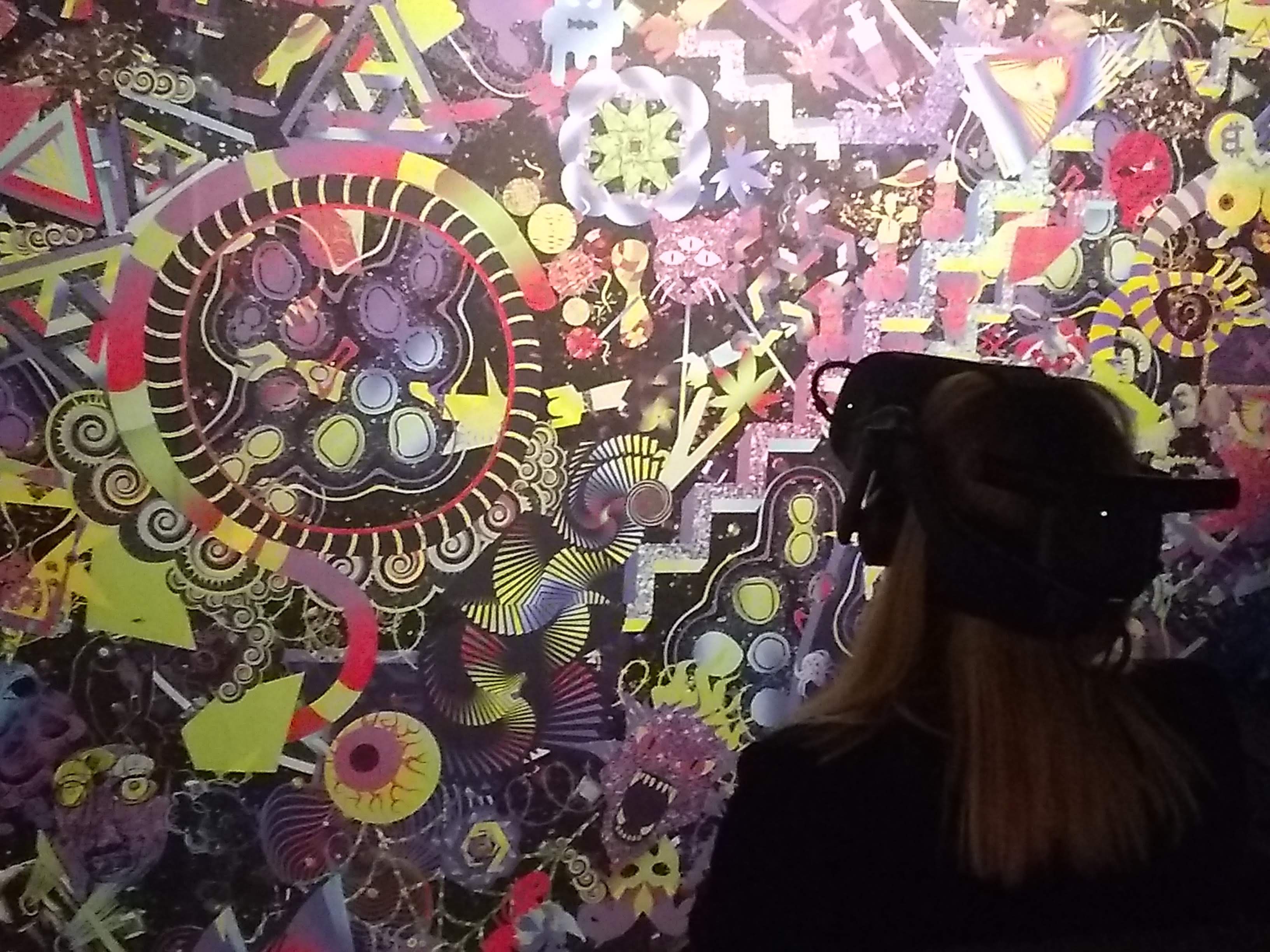 Artist Bjarne Melgaard simulates a DMT hallucinogenic trip through the dark web accompanied by some of his pieces of art, ranging from an octopus sculpture (Octo) and a man (Lightbulb Man), to a woman riding on a horse. The sculptures travel through various dimensions full of psychedelic color. The viewer sits in a chair that allows them to turn 360 degrees as needed to follow the subjects in the VR. It's a total trip—and pretty fun—until the end, when the descriptive words of the realities of what the dark web contains are flashed in front of your eyes. Then it feels pretty depressing. I had so many questions after this one. I totally recommend it. 
A really awkward interview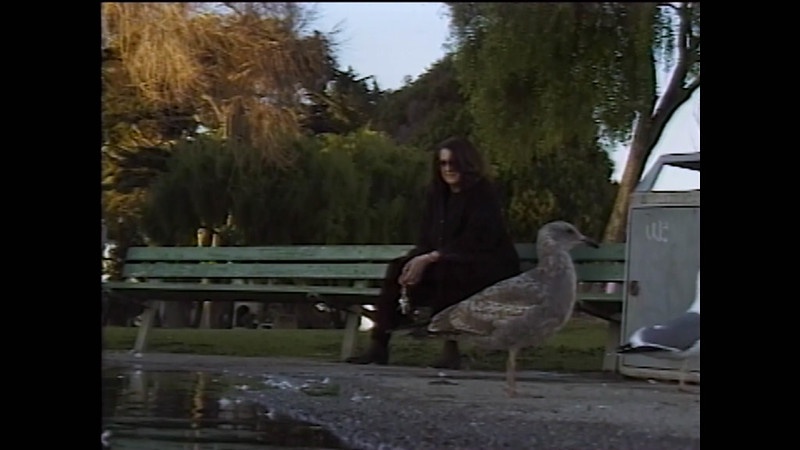 I was catching up with a publicist whom I had met last year at the festival when she informed me about a 75-minute film in the New Frontier by artist Lynn Hershman Leeson. I had no idea who the artist was, but her film, The Electronic Diaries of Lynn Hershman Leeson, sounded really cool. We did an impromptu interview that Eric filmed, but yeah, no one will ever see that footage. The artist was visibly upset that I had not seen her film prior to the interview. Turns out she has been at Sundance five other times, and she does really interesting work. I tried to salvage the interview but to no avail. I would have liked to see the film despite the uncomfortable interview, but there wasn't enough time. Seventy five minutes would have taken up all of the time for the press review for New Frontier and the Ray. It was my first interview of the festival and a total letdown. But hey, a bruised ego only makes me stronger, right?