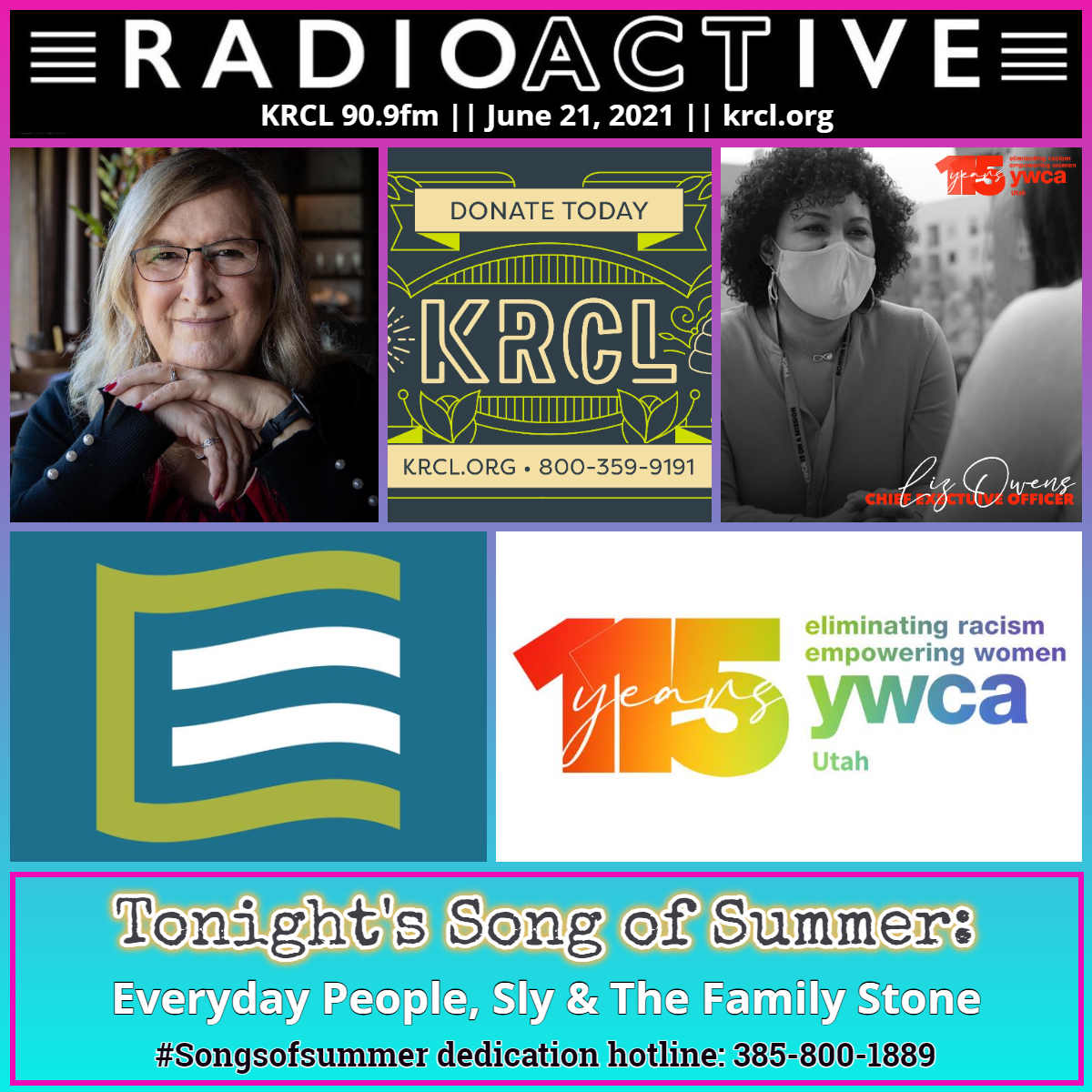 Sue Robbins of Equality Utah's Transgender Advisory Council reports on Health and Human Services Committee's hearings on health care for transgender youth, transgender youth sports. Plus, YWCA's Liz Owens on the 2021 21-Day Racial Equity and Social Justice Challenge. Click here to listen on-demand to tonight's show or the last two weeks of any other show on KRCL.
RadioACTive Listener Survey: While we're off, we're not idle. We're thinking of ways to make the show even better and more local. Click here to answer 10 questions and share your thoughts on KRCL's show for grassroots activists and community builders.
Views, thoughts or opinions shared by guests are their own and do not necessarily reflect those of the board, staff or members of Listeners' Community Radio of Utah, 90.9fm KRCL. Tonight's RadioACTive Summer Break was produced and hosted by Lara Jones.
###