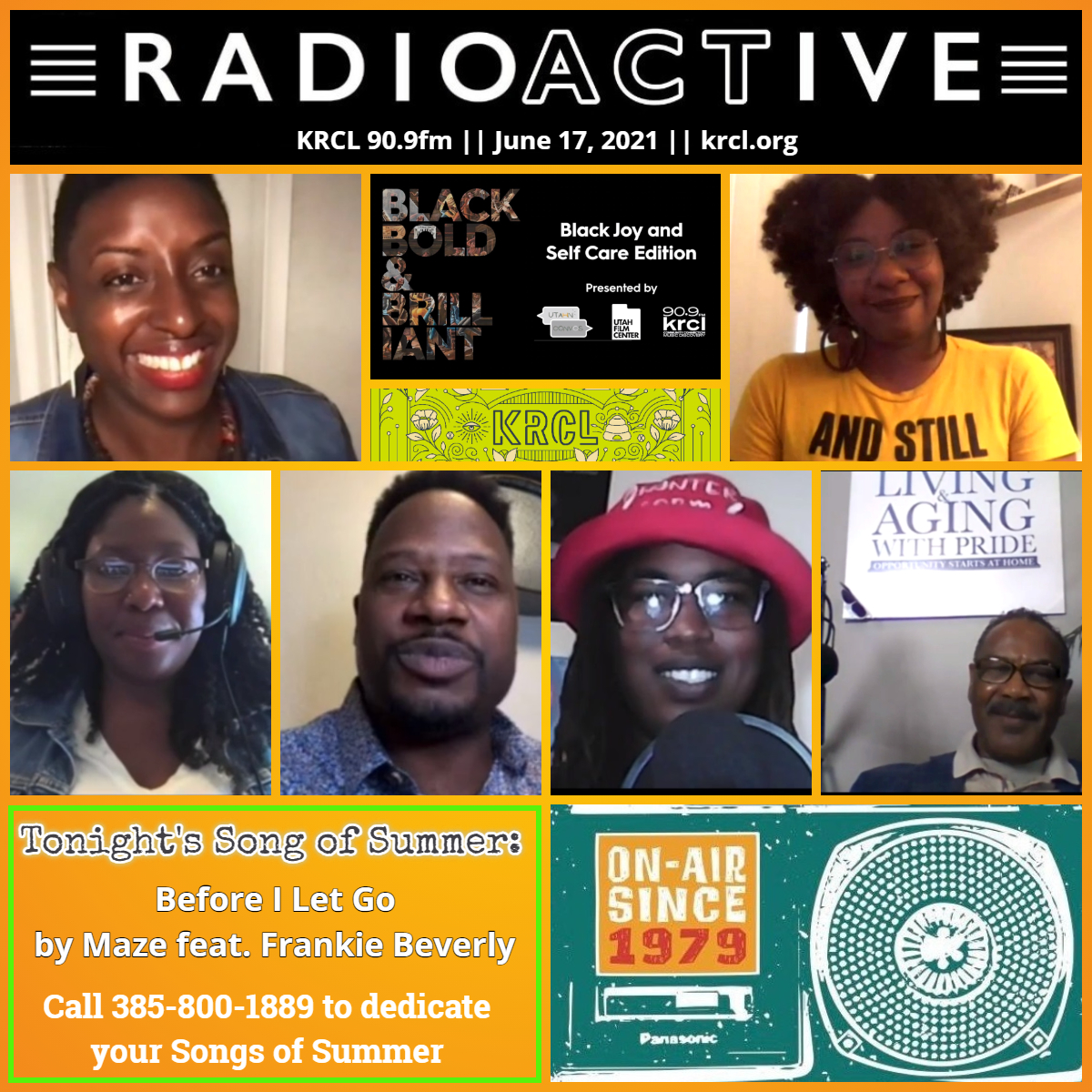 Featuring clips from Black Bold and Brilliant - Black Joy and Self Care, in collaboration with the Utah Film Center, Utahn Convos, Juneteenth and the Changing the Narrative Team. Click here to listen on-demand to tonight's show or the last two weeks of any other show on KRCL.
Special guests featured on RadioACTive's Summer Break for June 17, 2021:
BREAKING: Juneteenth is now a federally recognized holiday. Check it out: President Biden signs into law the Juneteenth National Independence Day Act (C-SPAN).
Russell Roots of the Utah Film Center with tonight's #SongsofSummer dedication. He picked "Before I Let Go" by Maze, feat. Frankie Beverly. His pick is part of the Black, Bold, & Brilliant x Utah Juneteenth Festival 2021: Black Joy playlist.
RadioACTive Summer Break shared clips from the May 26, 2021, BLACK, BOLD, & BRILLIANT: Black Joy Edition, featuring:
Co-moderators Franque Bains and Aja Washington of RadioACTive's Changing the Narrative team

Panelists Ashley Cleveland, James Brown, Arvin Mitchell and Wynter The Poet
Click here to watch Black Bold & Brilliant: Black Joy & Self Care in its entirety — made possible by a partnership with the Utah Film Center.
RadioACTive Listener Survey: While we're off, we're not idle. We're thinking of ways to make the show even better and more local. Click here to answer 10 questions and share your thoughts on KRCL's show for grassroots activists and community builders.
Views, thoughts or opinions shared by guests are their own and do not necessarily reflect those of the board, staff or members of Listeners' Community Radio of Utah, 90.9fm KRCL. Tonight's RadioACTive Summer Break was produced and hosted by Lara Jones.
###