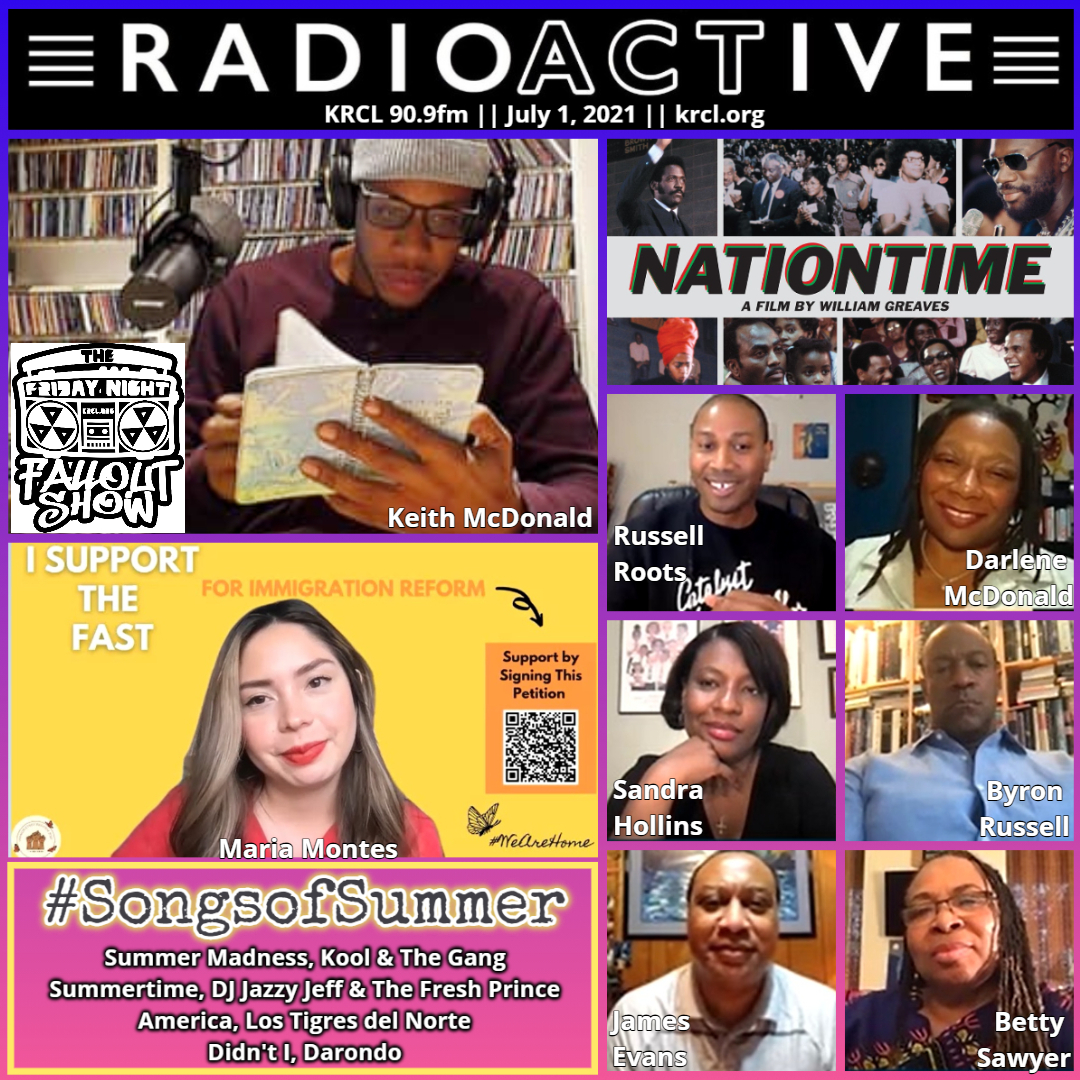 Meet the KRCL DJ -- Keith McDonald of Friday Night Fall Out. Good film makes better humans -- clips from a post-film discussion of Nationtime. Fasting for immigration reform. SLC Transportation wants to hire you for Community Advisory Committee by Friday July 9th! 
Meet the DJ: Keith McDonald, co-host of Friday Night Fall Out, Utah's longest-running hip-hop show Friday nights at 10:30 on KRCL. In addition to being a dad, military veteran and DJ, Keith is also in a Master's writing program at the University of Utah. He coordinates a back-to-school drive for the Boys & Girls Club and just last weekend, he spent time building tiny libraries with YouthWorks. To support his many community projects or send him some music for FNFO, drop him a line, krclkeith@krcl.org. 
Good film makes better humans: Russell Roots, community outreach manager for the Utah Film Center, sent us the post-film panel discussion he led after a Juneteenth screening of Nationtime. It was a report on the National Black Political Convention held in Gary, Indiana, in 1972. Panelists included: 
Representative Sandra Hollins
SLC Racial Equity in Policing Commissioner Darlene McDonald
Former Utah GOP Chairman James Evans
Ogden NAACP's Betty Sawyer
Utah Multicultural Commission Co-Chair Byron Russell
Maria Montes of Comunidades Unidas with details on local fasters for immigration reform. Click here to see/sign their petition urging Sen. Mitt Romney to do his part to pass immigration reform for essential workers. 
Joe Taylor, a transportation planner with Salt Lake City, which is kicking off a city-wide master plan called Connect SLC. The initiative will shape transportation policy through the next decade. The city is also recruiting for a Community Advisory Council to help guide the process. Details about the project, including the Community Advisory Council application and benefits (the project is paying councilmembers $32 an hour for their time) can be found at Connect SLC – Transportation Master Plan | Transportation.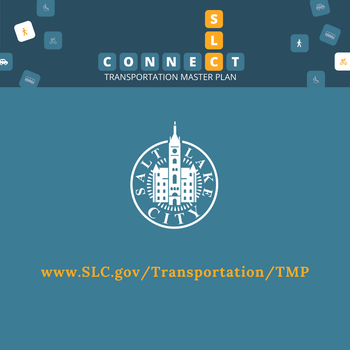 Songs of Summer. Call 385-800-1889 to dedicate a song to someone in your life, a nonprofit or cause you support, or just shout out to the community some musical inspiration. Be sure to include your first name and neighborhood.
###