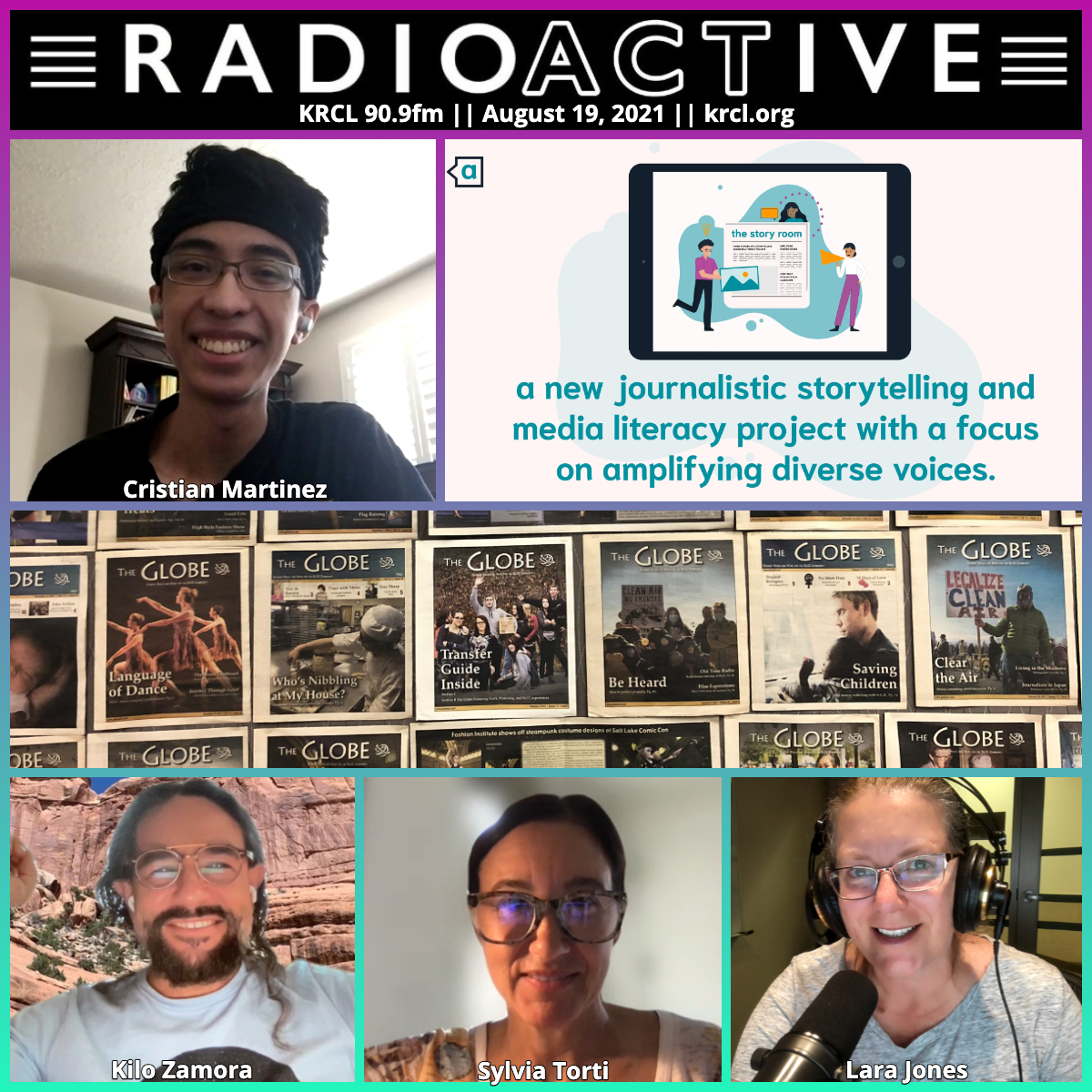 SLCC Student Journalist Cristian Martinez shares his story of a DACA student and muralist, plus a song of summer that still gives him goosebumps. University of Utah Professors Kilo Zamora and Sylvia Torti explore gender and nature for a new class at the U -- and your feedback is wanted!
Tonight's show:
Cristian Martinez, journalism & digital media student at Salt Lake Community College. Through a partnership with Amplify Utah, The Salt Lake Tribune recently published his story: "SLCC graduate brings journey to United States to on-campus mural."
Amplify Utah is a new journalistic storytelling and media literacy project with a focus on storytelling by and about under-represented groups. To sign up for their newsletter, support amplified storytelling and more, click here.
Kilo Zamora, professor of gender studies at the University of Utah, wants your input on a new class he's developing on gender and nature. Tonight's special guest to get the ball rolling: Prof. Sylvia Torti, a biologist, writer and dean of the Honors College at the UoU to get the ball rolling. To add your thoughts on this developing class, email kilo.zamora@utah.edu.
Articles mentioned in the gender and nature conversation with Zamora and Torti:
Views, thoughts or opinions shared by guests are their own and do not necessarily reflect those of the board, staff or members of Listeners' Community Radio of Utah, KRCL 90.9fm. Tonight's RadioACTive Summer Break was produced and hosted by Lara Jones.
###