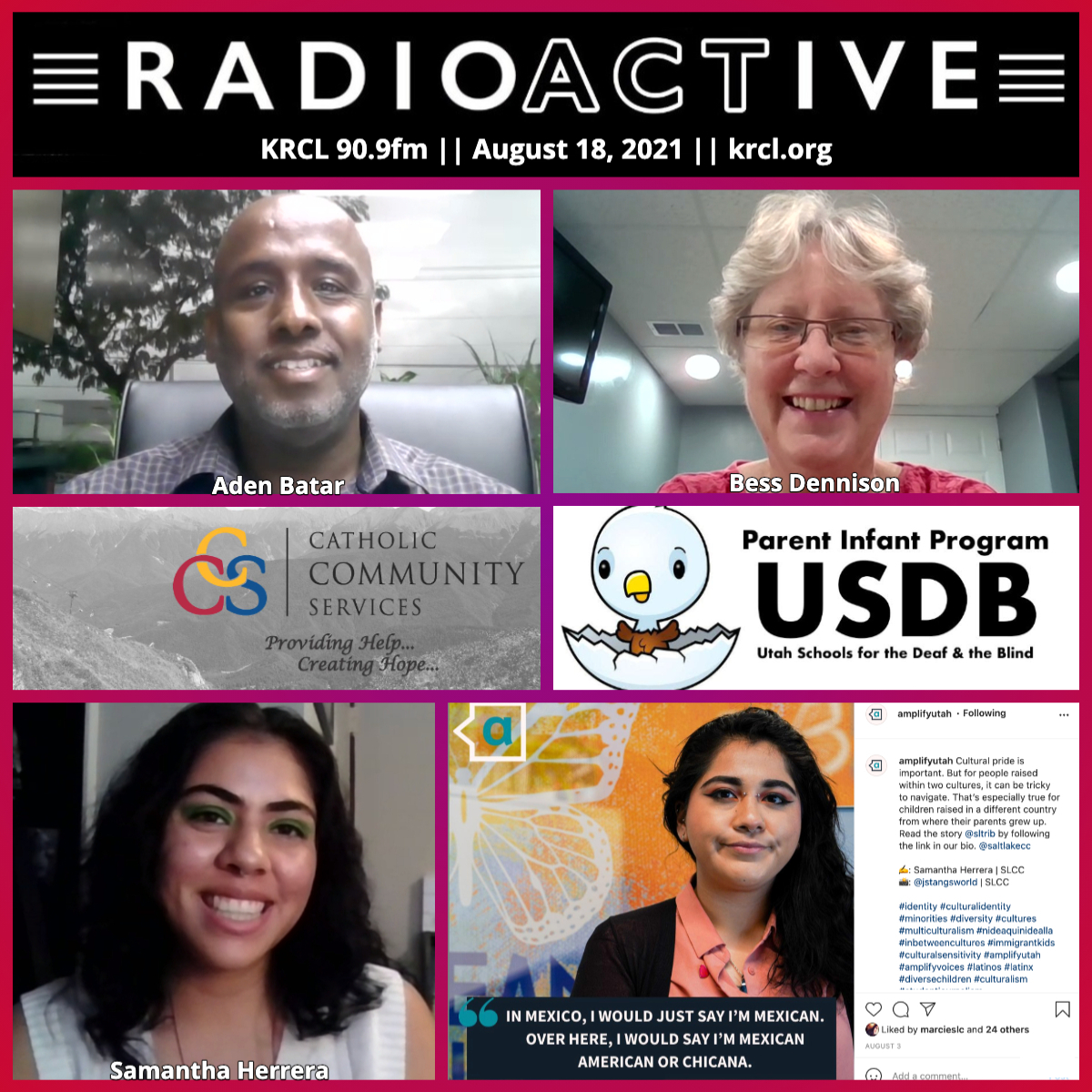 Catholic Community Services of Utah stands ready to welcome Afghan refugees. Back-to-School with SLCC student journalist Samantha Herrera and Bess Dennison of the Utah Schools for the Deaf and Blind. #SongsofSummer claps its hands and other schoolyard ditties.
Tonight's show:
Catholic Community Services of Utah is ready to assist Afghan refugees should they be sent to Utah. CCS Utah's Aden Batar, director of migration and refugee services, offered ways we can all help.
FOSTER: Refugee Foster Parent Information Meetings are held via Zoom on the first Wednesday of every month at 6:30 p.m. Click here for details.

DONATE: Financial and in-kind donations are welcome. Click here.

VOLUNTEER: From youth tutor to refugee family mentor, there are lots of ways to help. Click here.
Samantha Herrera, a student journalist at Salt Lake Community College. Through a partnership with Amplify Utah, The Salt Lake Tribune recently published her story: "Third culture experience of Latinx students."
Amplify Utah is a new journalistic storytelling and media literacy project with a focus on storytelling by and about under-represented groups. To sign up for their newsletter, support amplified storytelling and more, click here.
Bess Dennison, who celebrates 40 years in her career as she and about 600 other employees of Utah Schools for the Deaf and the Blind head back to class this month. Bess helped develop USDB's Parent Infant Program for families with infants who are deaf, hard of hearing, blind, visually impaired, or deaf-blind from birth to age 3.
Utah Schools for the Deaf and the Blind (USDB) educates students who are Deaf, Blind, or Deaf-Blind so they can achieve their full academic, social, and career potential. USDB leads the way as a national model in providing the most responsive, caring, and innovative approach possible to meet the unique educational needs of our students. To learn more visit www.usdb.org.
Views, thoughts or opinions shared by guests are their own and do not necessarily reflect those of the board, staff or members of Listeners' Community Radio of Utah, KRCL 90.9fm. Tonight's RadioACTive Summer Break was produced and hosted by Lara Jones.
###