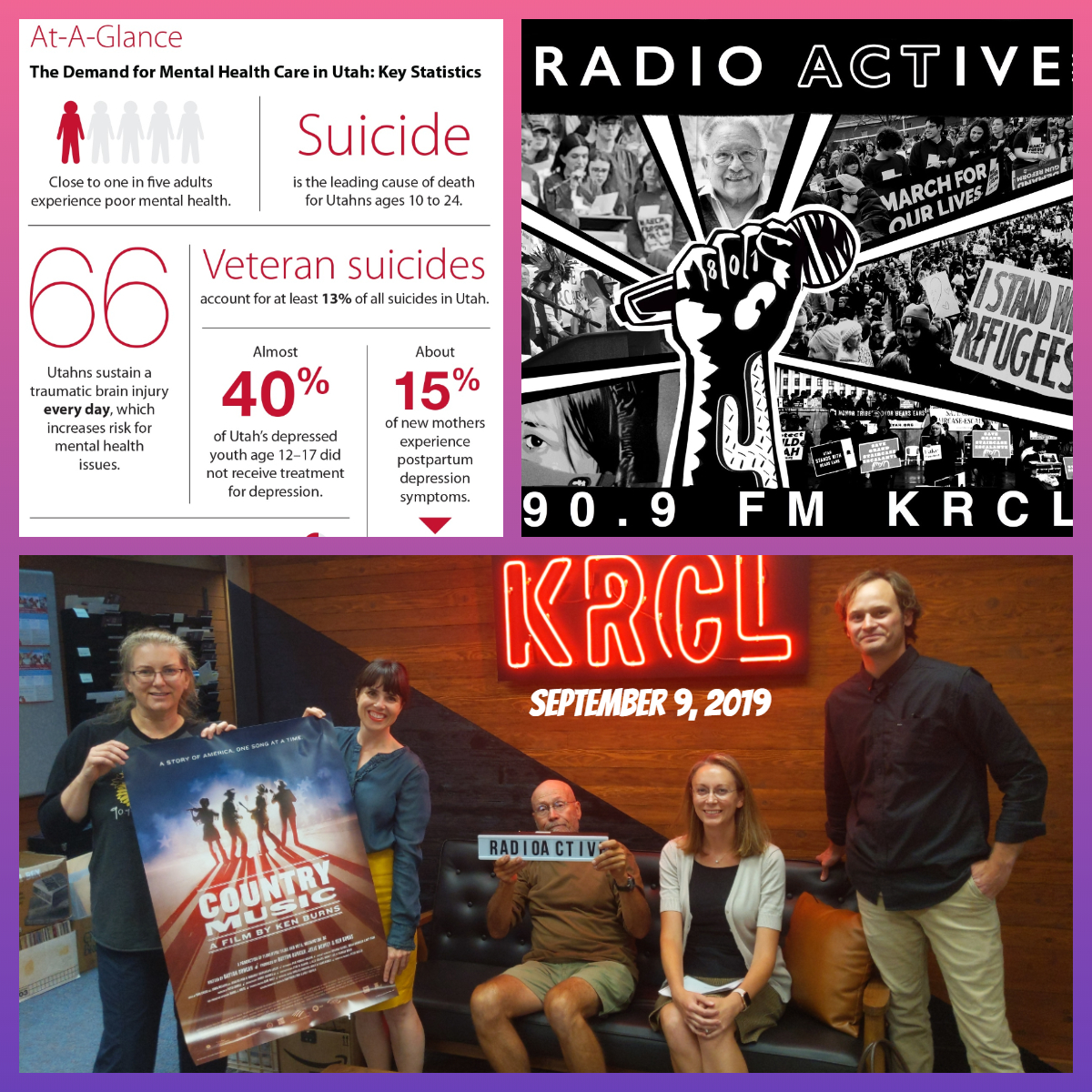 Dr. Dave is back with a new manifesto for #TheRadicalMiddle. Plus, the silver lining in Utah's mental health crisis, and Why You Love Country Music, Even If You Don't.
Tonight's lineup:
KUED's Laura Durham on Why You Love Country Music, Even If You Don't: In partnership with KUED, this special Osher 15th Anniversary course will teach you all about Country Music's roots in ballads, hymns, and the blues.
Train your ear with musicologists and songwriting experts to explore where country music came from and how it reflects and influences American society today. This four-part course culminates with a special film screening featuring highlights from Ken Burns' new documentary, Country Music, and includes a live concert with performances by local music artists and bands from other genres covering their favorite country music songs.
Laura Summers, Senior Health Care Analyst at the Gardner Policy Institute, on a new report she co-authored, Utah's Mental Health System.
Dr. David Derezotes of the Peace and Conflict Studies Program at the UoU returned after a summer hiatus to launch a new manifesto for #TheRadicalMiddle. Click here to read #TheRadicalMiddle's manifesto and suggest a subject or participants.
Got a story you'd like to share on the show or an issue you'd like us to cover? Record a voice memo on your smart phone, then email it to radioactive@krcl.org. Keep it under 3 minutes and be sure to include a name and phone number in the message.
Views, thoughts or opinions shared by guests are their own and do not necessarily reflect those of the board, staff or members of Listeners' Community Radio of Utah, 90.9fm KRCL. Tonight's RadioACTive team included:
###