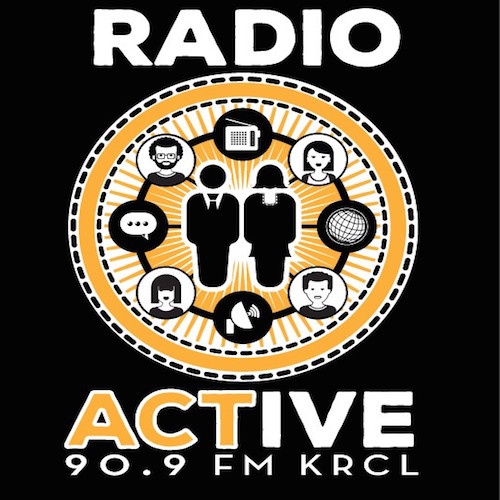 Recovery Awareness Month, Parental Involvement in School and Volunteer Opportunities
Tonight's show was hosted by Emily Means and Billy Palmer:
On the RadioActive Report (begins at 06:00):
Delphine De Potter of Up with People talked about the opportunity to serve as host family for international volunteers.
Volunteer opportunities in the community:
Volunteers of America: Urgent need to fill volunteer slots to prepare and serve meals on Saturdays at the VOA Youth Resource Center - 888 S. 400 West, Salt Lake City. If you can help, please contact jayme.anderson@voaut.org.

Volunteer to Evaluate Utah Judges: Sept. 8, 8 a.m. at the Utah State Capitol East Senate Building. You can help strengthen Utah's judicial system by judging the judges. Utah's Judicial Commission is now accepting applications for volunteers to evaluate Utah judges in court. Observe judges in action, share what you see and provide valuable information to Utah judges and voters. Orientation sessions start today, September 8. For more information, visit judges.utah.gov and click on Courtroom Observation Program.

Volunteer with Wizarding Dayz. Do you love Harry Potter and the fantastical world he lives in? How about other Wizards, Wardrobes and Wonders? How would you like to meet other like minded creatures? A fun event is coming in 2017 where you can do just that. Are you ready? We are looking for about 300 Hall Elves,100 Event Hobbits and 25 Wizards. Volunteer registration begins Saturday. Visit www.wizardingdayz.com to sign up.
Guests and topics featured on the show (begins at 23:50):
Music featured on the show:
Cat Stevens -- Changes IV
Gary Clark Jr. -- The Healing
Chuck Berry -- School Days
If you have an idea -- guest, topic, something new -- for RadioActive, send an email to radioactive@krcl.org or post it to our new Facebook page.