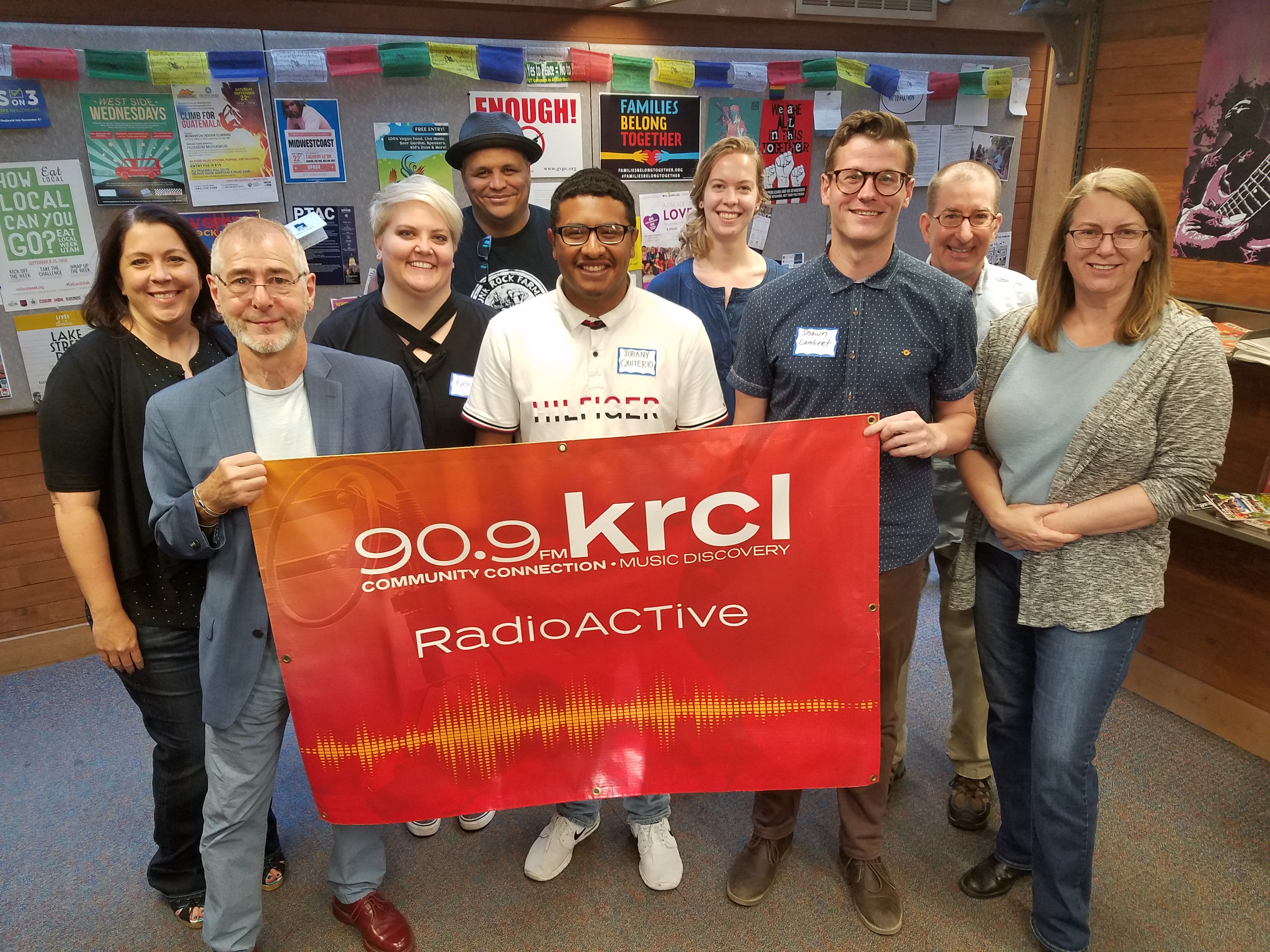 Making Tactile Sense of Archaeology, Poetry Happens, Contemporary Complicity, $25K Scholarship Opportunity
Tonight's lineup:
Sallie Mae's Ashley Boucher and Jobany Quiterio, who was awarded Sallie Mae's Bridging the Dream Scholarshiplast year.

Counselors and community leaders in Utah are encouraged to nominate a junior or senior high school student who excels inside and outside the classroom, but whose financial circumstances or other obstacles in life may not allow them to pursue a college education. One of the seven winners of this year's scholarship is guaranteed to be from Utah.
Deadline: Nominate students now through Sept. 27.
Prof. Amos Guiora, author of The Crime of Complicity: The Bystander in the Holocaust, is back on campus for another academic year at the University of Utah's S.J. Quinney College of Law. He talked with RadioActive about the next edition of the book, contemporary complicity, and the rise of the alt-right through not only the election of Donald Trump, but Benjamin Netanyahu in Israel.
Making Sense of Archaeology, a new tactile, touring exhibit of 3D-printed archaeological artifacts, with Shawn Lambert, public archaeologist at the Utah State Antiquities Section, and Kate Borg of the Utah Schools for the Deaf and the Blind, USDB. The exhibit debuts next month as part of White Cane Day events.

A multi-sensory experience, including touch, sound, texture, lighting and braille.
A partnership of the Public Archaeology Program within the Division of State History, Utah School for the Blind, Utah STEM Action Center, and the Utah Blind Institute.
Got a story you'd like to share on the show? Record a voice memo on your smart phone, then email it to radioactive@krcl.org. Keep it under 3 minutes and be sure to include a name and phone number in the body of the message.
RadioActive is a production of Listeners' Community Radio of Utah. Tonight's team included:
Exec. Producer/Host: Lara Jones
Assoc. Producer: Billy Palmer
Community Co-Host: Nick Burns
Volunteer: Natalie Benoy