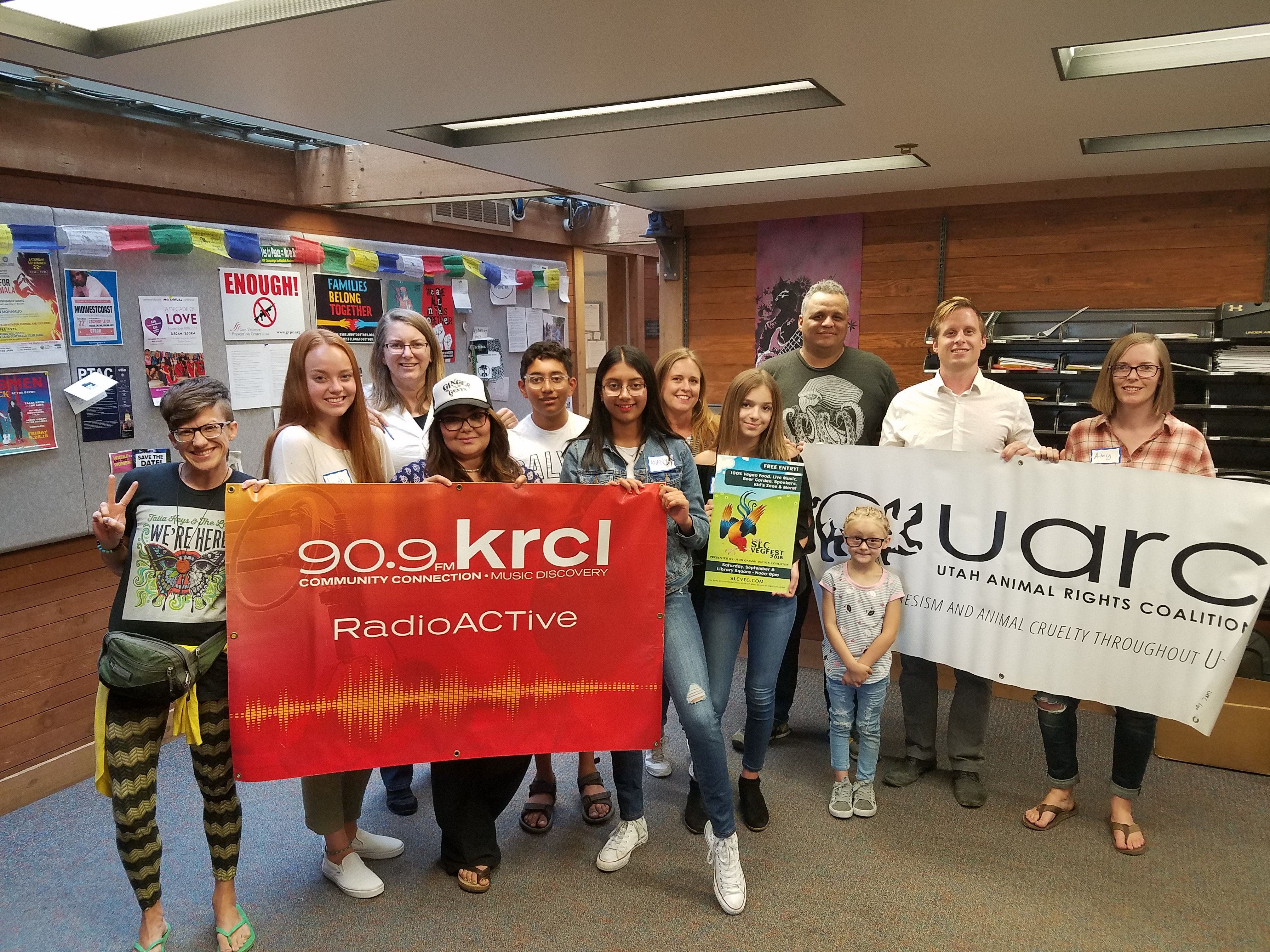 Kid Vegans on Ethical Eating, Food Justice, Striking at the Roots, Depleted Uranium, Frank Zappa on Vegetables
Tonight's lineup:
Action Utah's Andrea Himoff with a voice memo on practical steps to take today on the issue of suicide in our communities. Want more? Click here for AU's Take Action center.
RadioActive gets a preview of SLC VegFest 2018, a free a community festival from 12:00-8:00 p.m. at Library Square:
lauren Ornelas of the Food Empowerment Project, who will give the keynote address at 3:00 p.m. in the Tessman Auditorium at the downtown SLC Public Library, 210 E. 400 S., SLC.
Panel discussion on veganism for kids with Leigh Harris (17), Addie Thacker (13), Ananya Iyengar (14) and Rell Montano (5). They also will take part in a panel at VegFest.
Got a story you'd like to share on the show? Record a voice memo on your smart phone, then email it to radioactive@krcl.org. Keep it under 3 minutes and be sure to include a name and phone number in the body of the message.
RadioActive is a production of Listeners' Community Radio of Utah. Tonight's team included:
Exec. Producer/Host: Lara Jones
Assoc. Producer: Billy Palmer
Community Co-Host: Ma Black
Volunteer: Shell Danis