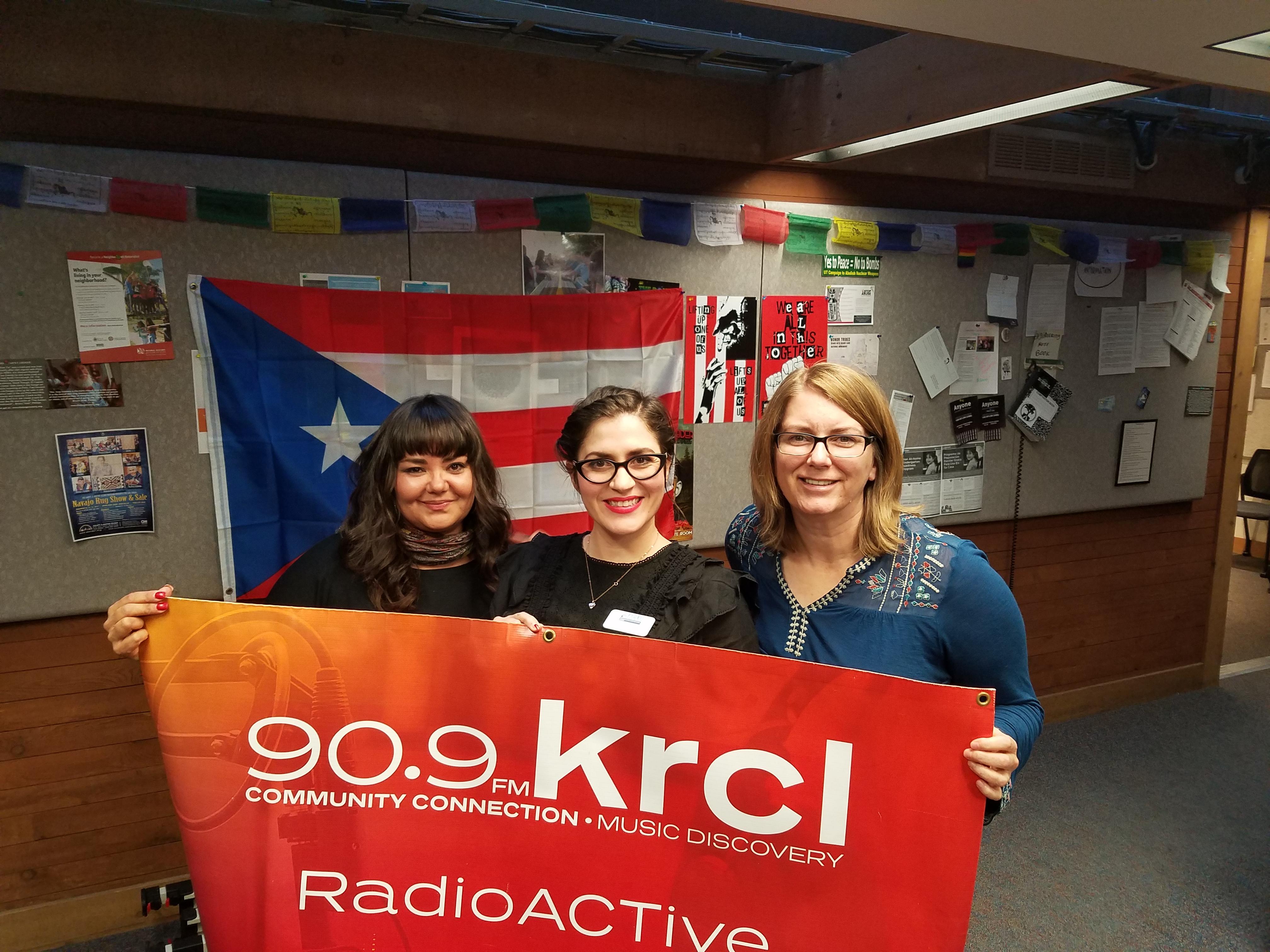 Banned Music with The County Library, Voter Education with Represent Me Utah and Move to Amend, Volunteer Opportunities with Doctors Without Borders, the Story of Trinity A.M.E. Church in SLC, and Disaster Relief in Mexico and Puerto Rico
Hosted by Lara Jones and Ma Black, tonight's RadioActive covered:
Banned music with The County Library's Vern Waters, who said it's not so much which music to offer but whether or not the library should offer recordings edited for profanity and other content by artists and their publishers. #BannedBooksWeek2017 #free2read17 #free2listen17
It's Your Vote Make It Count, a one-stop event for all your voter information and education needs with Bunnie Keen of National Popular Vote Utah and Move to Amend Utah's Virginia Lee.
Volunteer opportunities with Holladay, Utah's, Sherri Stiles of Doctors Without Borders, which brought #ForcedFromHome to SLC this month.
The story of Trinity A.M.E. Church, the first black congregation in Utah, with Robert Burch of Utah AAHGS
Disaster relief in Mexico and Puerto Rico with Ma Black and MariaDelMar Gonzalez Gonzalez, both of whom have family and friends in the countries affected by an earthquake and hurricanes, respectively.
From MariaDelMar Gonzalez Gonzalez:
From the Consulate of Mexico in Salt Lake City:
The Consulate of Mexico in Salt Lake City wishes to acknowledge and thank Utah community for their solidarity and selfless support to help those affected in Mexico by the recent earthquakes. In this respect. we inform:
Community Fundraising events
The events scheduled for this weekend are the following:
The organization "Mujeres en otro idioma", in cooperation with other community groups, invites those who are willing to help as volunteers to assist in the organization of the supplies that will be send to Mexico next week. For those individuals interested in assisting this effort, please contact Abby Razo at (385) 312-4205 or Astrid Ortega at (801) 404-2240.
September 30th from 10:30 AM to midnight: Kermes (community celebration) to raise funds for those affected at Centro Civico Mexicano (155 S 600 W, Salt Lake City, UT, 84101), from 10:30 am until midnight;
October 1st, from 10 AM to 2 PM: Radiothon to help those affected in Mexico at 2722 South Redwood, Road, SLC, UT 84119.
Information for those interested in donating
It is no longer necessary for any personnel of any type to travel to Mexico.
According to Mexico's Civil Protection department, the following supplies and equipment are necessary contributions to be used for the installation and operation of temporary shelters:

Large tent tents (where several people fit);
Bathrooms and ecological kitchens;
Power generators;
Water purification tablets;
Folding beds or cots;
Heavy duty work gloves.

We remind collection centers installed by community members for donations the above mentioned priorities and the requirement that the donations be new.
In order to speed up the entry of donations to Mexico, throughout the country, customs will be authorizing the goods to be donated without the tariff payment requirement on foreign trade, nor the use of "pedimento" form done by any customs agent; and each donation process will be resolved in one day.
Among the requirements that must be fulfilled for the imported donations is that the merchandise be donated by a resident abroad, and that they be destined for the attention of basic survival requirements: in ways of food, clothing, housing, education, civil protection or health of poor people, or for different sectors and regions with scarce resources.
It is sufficient to present Customs with a written letter that includes: the merchandise being donated and the entity responsible for the custody, handling, and destination of said goods.
In the case that the goods are subject to regulations with non-tariff characteristics, customs will support the arrangement with the corresponding authorities for its respective authorization.
The Consulate of Mexico will be supporting the necessary steps in preparation to customs of Mexico where you are invited to communicate through Community Affairs Department (801) 521-8502 x 109 & 124.
Lastly, Mexico's Tax Administration Service's (SAT) Twitter account @paisanosxmexico will disseminate information regarding donations.