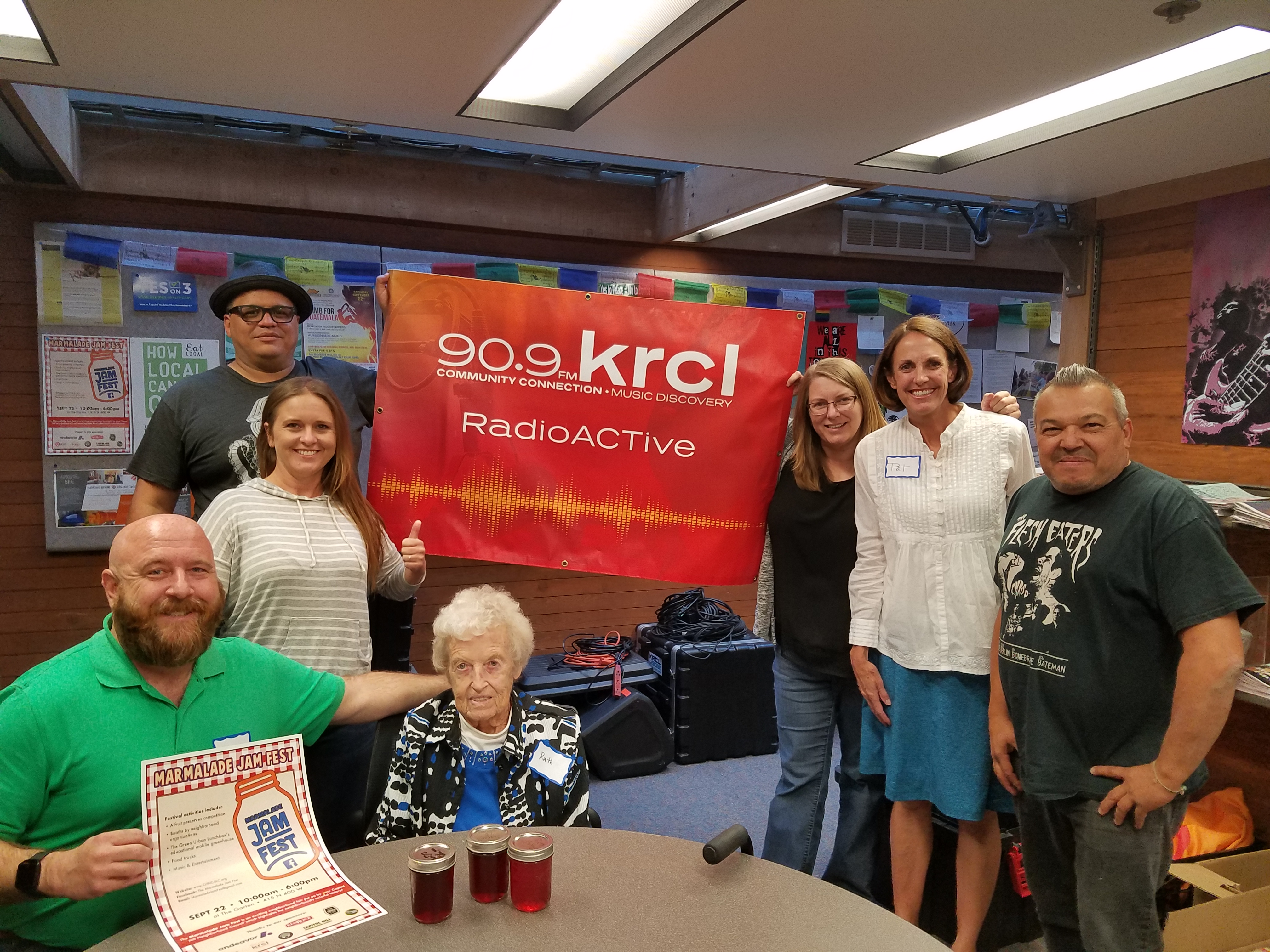 Punk Rock Farmer delivers live, homegrown music from Giants in the Oak Tree, plus the new book Burning Down the Haus -- Punk Rock, Revolution and the Fall of the Berlin Wall. Urban Farm Report with Delectation of Tomatoes, Backyard Garden Share, and Marmalade Jam Fest
Tonight's lineup:
Urban Farm Report, featuring a gardener's delight:
Pat Thomas of Backyard GardenShare, whose volunteers help rescue and share fresh backyard garden surplus with local families who have little or no access to nutritious produce.

CLICK HEREfor a map of community distribution sites.
See a food desert and want to help? Volunteers are needed to act as collection sites at their home or place of business, or become a volunteer courier for a collection site near you and help deliver the collected produce to a direct distribution organization within 24 hours. The drive distance is usually less than 2 miles.
The Marmalade Jam Fest, with mother-son duo Ruth and Jack Winward. KRCL is a sponsor.

Sept. 15th is the deadline to enter your jam in this year's festival, which is moving and will be held Sat., Sept. 22, 10a-6p, at The Garten, 417 N. 400 W., SLC.
CLICK HERE for rules and online entry form.
Got a story you'd like to share on the show? Record a voice memo on your smart phone, then email it to radioactive@krcl.org. Keep it under 3 minutes and be sure to include a name and phone number in the body of the message.
RadioActive is a production of Listeners' Community Radio of Utah. Tonight's team included:
Exec. Producer/Host: Lara Jones
Assoc. Producer: Billy Palmer
Community Co-Host: Aldine Strychnine, KRCL's Punk Rock Farmer
Audio Engineer: Sullivan Phetchanpheng of Lights & Sound Studio
Volunteer: Sarah Thacker
Audio Intern: Trevyn Porter